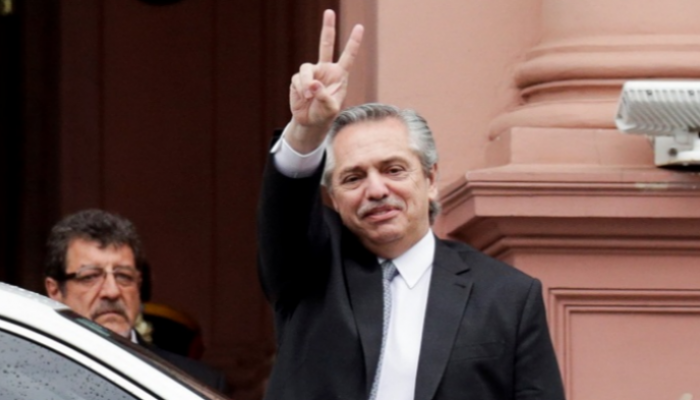 Reuters new president Alberto Fernandez – Reuters
In an interview with local media, Argentine President Alberto Fernandez said that his administration is seeking to "solve" the size of the external debt to be paid by March 31.
And Sunday, Bloomberg News quoted Fernandez in an interview published by the newspaper "Kohiti Ala Luna" on its website, that his new administration is still in the process of determining all the debts due.
"I think that we are from here, by March 31, we will be very clear about where we are, because at that time, we will also have successfully dealt with the size of the external debt," said Fernandez. He said: "We set that date to find out exactly where we stand."
Last month, parliamentarians gave Fernandez, who took office on December 10, broad powers to renegotiate about $ 101 billion in creditors from the private sector and the International Monetary Fund.
In the interview, Fernandez said that his administration will raise more interest to the controversial oil fields after the previous government focused on developing shale oil fields in Vaca Muerta.
He also made it clear that he would seek to stimulate domestic consumption in an attempt to help local producers replace their products with imports and boost exports abroad.