Suzuki Ertiga Facelift 2022 caught on the streets of Jakarta before the official launch
Otomotifnet.com – Suzuki Ertiga Facelift 2022 caught being towed by a truck on the road.
Towed because in the process of shooting a commercial on the road.
Interestingly, some logos and emblems are covered with black stickers.
Actually, the emblem on the trunk door that was intentionally closed is a new technology that will be used by the Indonesian version of the Suzuki Ertiga Facelift 2022.
If the black sticker is opened, the assumption is that it says 'Smart Hybrid'.
Suzuki Smart Hybrid is one of the electrification technologies from the manufacturer with the S logo.
Its function is to increase fuel consumption efficiency and reduce exhaust emissions.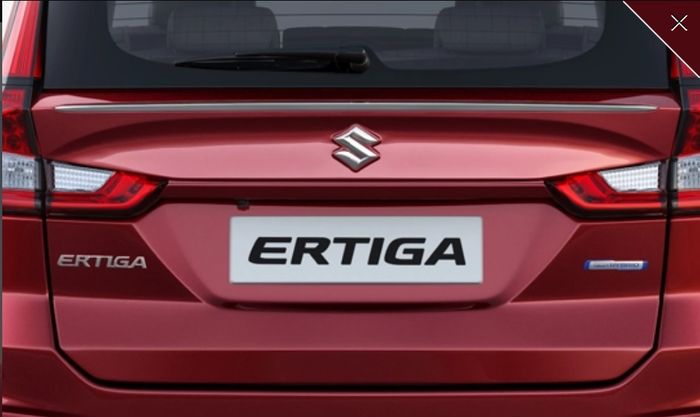 https://www.marutisuzuki.com/
Smart hybrid emblem on the right corner of the trunk door of the Suzuki Ertiga Hybrid in India
The two main components of the Suzuki Smart Hybrid are the Integrated Starter Generator (ISG) and two batteries (Lithium-Ion and Lead-Acid batteries).
ISG is the brain of the Suzuki Smart Hybrid, a simple component that combines a starter motor and a conventional alternator (generator) in one unit.