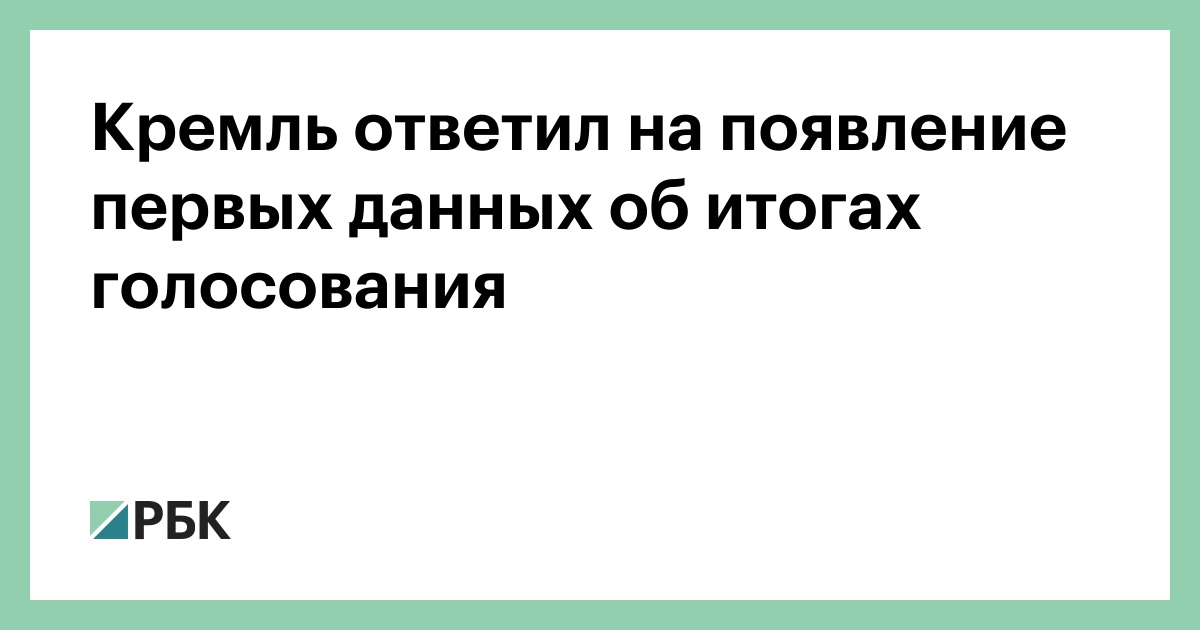 Publication of exit polls for voting on amendments can help raise public awareness, Peskov said. In the morning, VTsIOM announced the first data on the results of the vote, although it is forbidden in ordinary elections
Photo: Artur Lebedev / RIA Novosti

The question of whether VTsIOM allowed exit polls to be voted on under the Constitution should be addressed to the Central Election Commission, said presidential spokesman Dmitry Peskov, RBC reports. However, he recalled that we are not talking about competitive voting.
"Here, the main authorized agency is the CEC. Therefore, the conclusion of the CEC is probably fundamental. It should be borne in mind that we are not talking about a competitor voting, therefore, we can identify with the opinion of the CEC, "the representative of the Kremlin said.
According to Peskov, the publication of the preliminary results of the vote before the completion of the plebiscite "may contribute to raising public awareness."
In accordance with the legislation on elections, the publication of exit polls is prohibited until the end of voting or referendum. However, the format for voting on amendments to the Constitution was not provided for in the current voting. Its holding regulated by special law and presidential decree.
On the morning of June 29, two days before the end of the vote, the results of exit polls published VTsIOM. Turnout at that time was more than 30%. (37.1% at 12:45 Moscow time). Of the polling participants surveyed by sociologists, 70% agreed to answer a question about their choice. Of these, amendments supported 76%.
Voting turnout for constitutional amendments
Data for Moscow and Nizhny Novgorod on the map are presented excluding electronic voting.
Chairman of the Central Election Commission Ella Pamfilova confirmedthat the publication of the exit poll does not violate the law, but recalled that the CEC requested to abstain from this until the end of the vote. "The only thing we asked was for the results of the exit polls not to be announced, at least until the moment the vote ends. But this is only what we could give as a recommendation. Unfortunately, we have no other levers, "she said.
.