The Montérégie-Ouest Integrated Health and Social Services Center informs the population of the changes made to the schedule of the various services on the occasion of the Canada Day holiday which will take place on Friday
July, 1st.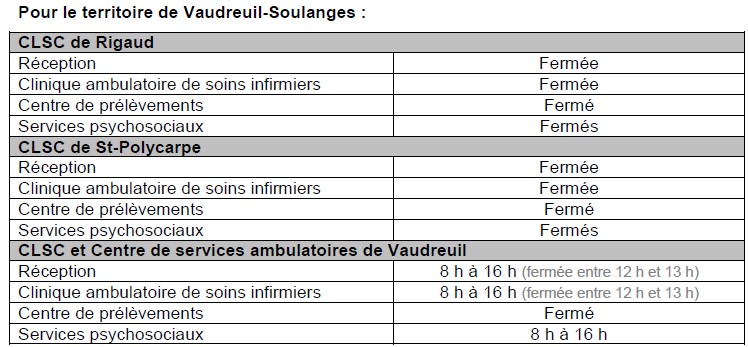 The CISSS de la Montérégie-Ouest reminds the public that anyone with a health problem or a difficult situation can contact the Info-Santé service at any time by dialing 8-1-1.
COVID-19 – if you have symptoms or have any questions, please call the toll-free number: 1 877 644-4545
There are also CLSCs, Family Medicine Groups (GMF), as well as three GMF-Réseau on the territory of the CISSS de la Montérégie-Ouest that accept clients without an appointment. Consult the Health and Wellness Portal at http://sante.gouv.qc.ca/repertoire-ressources/ to find out more.
Le Tournant offers a crisis intervention and suicide prevention service, 24 hours a day, 7 days a week. Dial 1 866 277-3553.