Apple this week introduced new iPhones, which come with several evolutionary but pleasant improvements. Displays, cameras and, last but not least, the chipset have seen progress. Unlike in previous years, Apple did not compare the performance of the new series with previous generations at a press conference, but with unspecified competition, which suggested that the intergenerational leap may not be big. But the first benchmark shows the opposite.
The iPhone 13 Pro showed the back of last year's model in the benchmark
Benchmark GeekBench captured a test of the iPhone 13 Pro's graphics unit, resulting in an admirable score of 14,216 points. Last year iPhone 12 For the same time, he gained "only" 9,123 points in the same graphic test, so the novelty is 55 percent more efficient in this respect.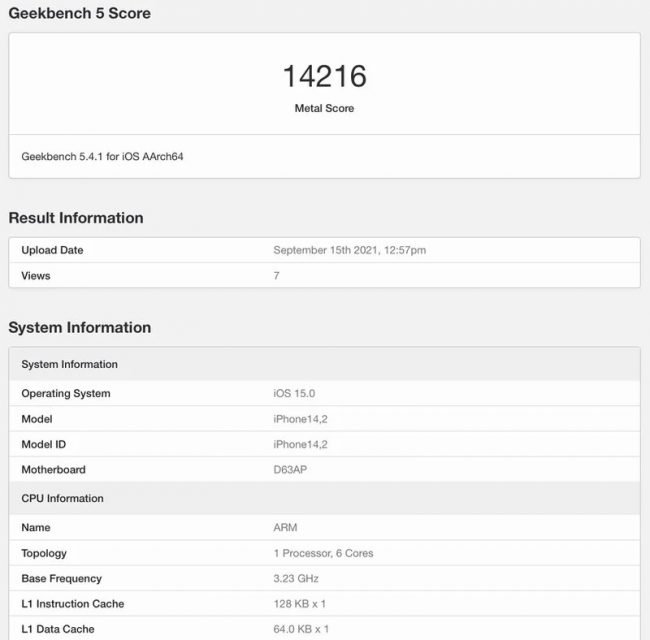 At the press conference, Apple apparently did not invent it when he confidently declared that the new iPhones are the most powerful smartphones in the world. And with them the new iPad mini tablet, in the bowels of which the same chipset ticks.
The basic iPhone 13 and 13 mini, which also powers the Apple A15 Bionic, but with a trimmed graphics unit, will probably be a little worse; instead of five computational cores, they have only four. They have a smaller amount of RAM; while Pro models have 6 GB of RAM, basic iPhones have 4 GB. But we will have to wait for a while for their benchmarks.