Huawei is expected to launch the P50 series with Harmony OS 2.0 in June. While we've seen renders of the Huawei P50 and Huawei P50 Pro with two large camera lenses, we received some images in our inbox today that show something completely different.
According to our anonymous tip, this phone is part of the new P series. If we look at the curved edges, we think it's the P50 Pro. However, the rear camera setup lacks a periscope lens, which means it could be the Vanille P50 as well.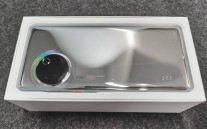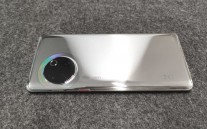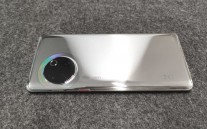 Alleged Huawei P50 prototype
It's also possible that the image is fake, as the camera island is similar to the Mate 30 series, and we know Huawei is a company that invests heavily in the appearance of its devices – not accustomed to reusing old designs.
This off-center island isn't overwhelming, but a shining outer ring stretches around the edges, which looks like bad planning. This phone also doesn't have a volume rocker like the Mate 30, but we've seen Huawei P40 and Huawei Mate 40 phones bring it back.
Huawei's smartphone business may be cornered, but we doubt this Mate 30-like design will be recycled for the Huawei P50 series. Let us know what you think in the comments below.