Photo: KCNA
Kim Jong-un with military parachutists
The North Korean paratrooper caught the attention of journalists after a photo with Kim Jong-un.
The new paratrooper uniform of the Korean People's Army Air Force has been compared to the superhero costume from the comics, writes Reuters agency.
The North Korean paratrooper drew the attention of journalists after a photo with the DPRK dictator Kim Jong-un. In the picture, the skydiver stands out from the military uniforms with his bright blue skin-tight suit with red accents.
This uniform resembles the costume worn by the comic book hero Captain America.
The DPRK military showed how they break concrete with their heads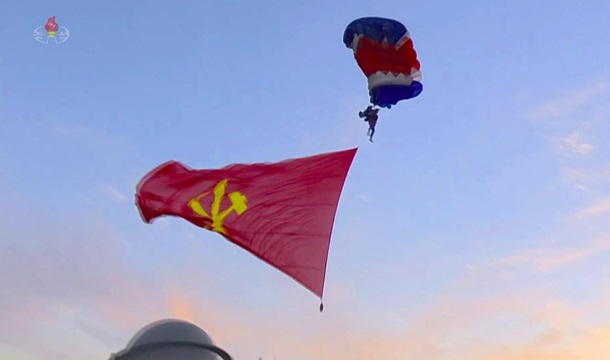 Military paratrooper of the DPRK
"The first-class parachutist demonstrated landing skills and waved the red party flag in the October sky," said the North Korean news agency KCNA.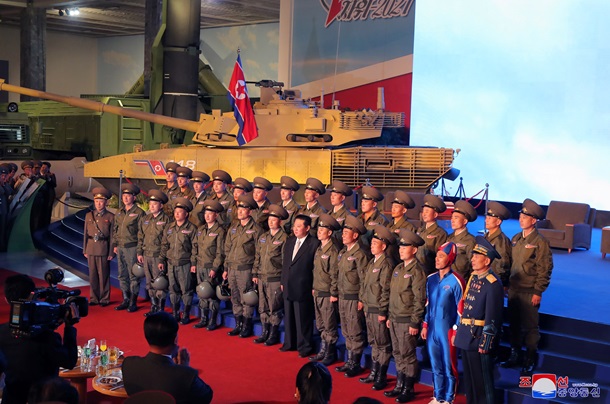 Kim Jong-un with military parachutists
This is not the first time paratroopers have appeared on North Korean television in such unusual uniforms. For example, in September, Central Television showed Kim Jong Un shaking hands with them.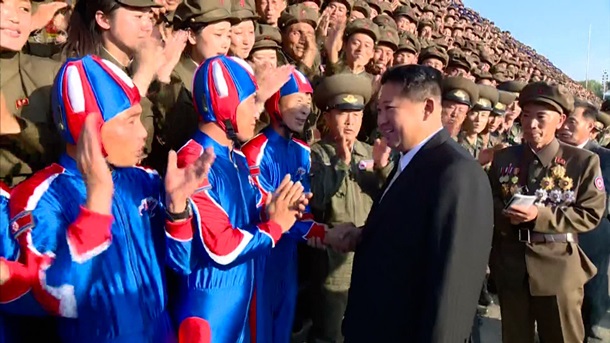 Kim Jong-un with military parachutists
In September, North Korea held a military parade attended by Kim Jong-un. One of the features of the event, to which experts and journalists drew attention, was the absence of ballistic missiles. Pyongyang seemed to be sending a signal of its peaceful intentions. More about this in the material. Skinny Kim without missiles.
But further developments confirmed Pyongyang's readiness to take unexpected steps that could catch Washington and its allies in the Indo-Pacific region by surprise: North Korea tested new missiles of its own production.
News from Correspondent.net in Telegram. Subscribe to our channel https://t.me/korrespondentnet
.