Emergency arrest. Graphic = Reporter Go Gyeong-min
In Incheon, a couple in their twenties are being investigated by the police for abusing their 8-year-old daughter and killing her.
◇ A bruise was found on the body of an 8-year-old daughter who died… Parents "I fell down around 2 in the morning, but my heart stopped in the evening."
The Incheon Metropolitan Police Agency's Women and Youth Investigation Unit announced on the 3rd that it was urgently arresting and investigating a married couple A (27) in their twenties for the suspicion of child abuse fatality under the Special Act on the Punishment of Child Abuse Crimes.
Mr. A and Mrs. A are accused of abusing their daughter B (8) in a house in Unnam-dong, Jung-gu, Incheon the day before.
They reported to 119 at 8:57 p.m. the day before, saying, "My daughter does not breathe." Mr. A and Mrs. A told the fire department, "The child fell in the toilet at 2 am and injured his chin, but when I saw him in the evening, he was in a state of heart arrest," and "I don't know when he didn't breathe."
When the fire department arrived at the site, post-mortem stiffness appeared on Ms. B's jaw and fingertips, and Ms. A was undergoing CPR without breathing. Ms. B was taken to a nearby hospital by firefighters, but died.
When the police arrived at the scene after receiving a request for joint response from the fire department, they found bruises on Ms. B's face, arms, and other parts of the body, and arrested the couple in an emergency.
The fire department's emergency mobilization log records that Ms. B suffered from a chronic disease (bone tumor) on the left knee, but the police said that the fact was not confirmed.
Click for more!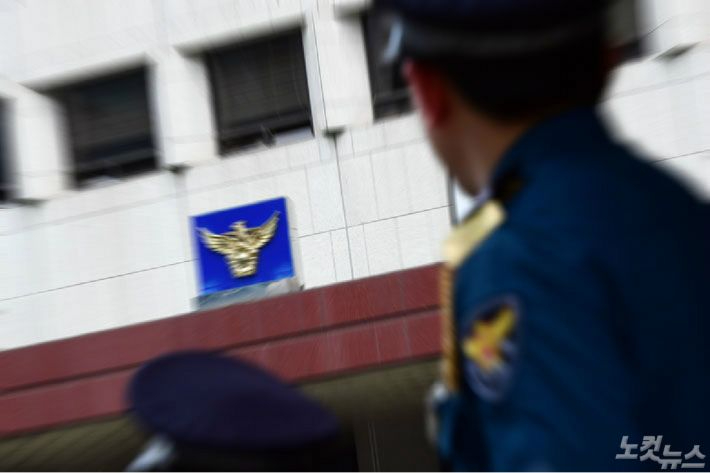 Reporter Hwang Jin-hwan
◇ Police suspected of abusive and fatality… Corpse autopsy request
A was investigated as the stepfather of Ms. B, and Ms. B's mother, 28, was found to have divorced from her ex-husband and then remarried with Ms. A.
Ms. B was in the third grade of elementary school, and no signs of suspected abuse were found on her one-year-old brother's body.
The police have requested an autopsy to the National Institute of Scientific Investigation to determine the exact cause of Ms. B's death, and are investigating the details of the case against Mr. A's couple.
A police official said, "I arrested my parents because of suspicion of abusive and fatality," and said, "The motive of the crime has not been confirmed since we have not started a formal investigation yet."
◇ Girl who died, practically has not attended school since last year… Circumstances of avoiding school visits to home
According to the police and Jung-gu, there was no record of child abuse reports related to Mr. A's couple.
However, it was confirmed that Miss B, who died, did not go to school on the 2nd, which was the first day of school after the start of school. Mr. A and Mrs. A are known to have explained to the school that "Ms. B's brother is suffering from the underlying disease of the novel coronavirus infection (hereinafter referred to as Corona 19), so it is difficult to attend school because there is a high concern for corona 19 infection."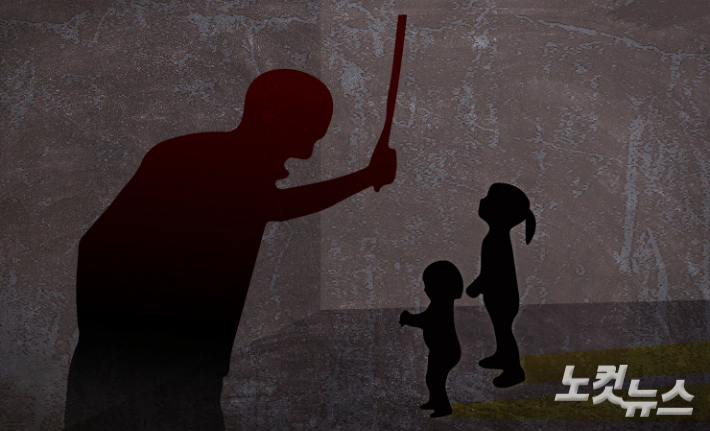 Graphic = Reporter Go Gyeong-min
It has been confirmed that these brothers and sisters have not actually attended school since last year, when attending school and distance classes were conducted at the same time in the aftermath of Corona 19. Last year, the Ministry of Education issued guidelines that parents who do not want face-to-face classes due to concerns about the spread of Corona 19 can do experiential learning or home study instead of face-to-face classes. According to these guidelines, Mr. A and his wife did not send their children to school last year.
Mr. A and Mrs. A did not respond to a request to visit the school's home to check their children's educational status and health. At that time, it was found that Mr. A and Mrs. A refused to visit all due to reasons such as "the house is often empty."
However, it was confirmed that Ms. B's brother visited the school two or three times last year with his parents.
However, Ms. B's visit to school was not made. An official from the Incheon City Office of Education explained, "Ms. B's mother contacted her that she would come to school directly with her daughter," but it was confirmed that she did not actually visit.
◇ Miss B, who died, is being protected by a child protection agency
The police are currently investigating the death of Mr. B against Mr. A's couple. If the investigation reveals that they are abused, we plan to request an arrest warrant for them tomorrow. This is because the deadline for emergency arrest is 48 hours.
The police also urgently arrested and investigated Mr. A and Mrs. B, and took measures to protect Mr. B's brother, a child, at a specialized child protection agency.
A police official said, "We are investigating the suspects in earnest from the afternoon," and said, "First of all, we are focusing on identifying the suspicion."