PARIS (VG) Casper Ruud (23) admits he is a bit stressed ahead of the French Open.
Published:
Less than 20 minutes ago
Players aged 19 and 20 who deliver on the tennis court make Ruud feel a little stressed and a little old, when he will play his first match in this year's French Open on Tuesday.
– I can not say it yet, because I am only 23 years old, but when you see players like (Carlos) Alacaraz and (Lorenzo) Musetti and all the other boys, I start to feel a little old. It is important for me to have a good Grand Slam result this year, to know for the future that I can do the same or an even better result, says Casper Ruud to Eurosport reproduced on firstsportz.com before the French Open.
Ruud is one of those who has experienced that young Alcaraz is extremely good. They met in the final of the Masters 1000 in Miami earlier this year. Ruud lost 7-5, 6-4 in an intense final. In France, Alcaraz is referred to as the phenomenon.
Ruud also lost to Alcaraz on the gravel in Andalucia last year:
The Spanish 19-year-old won his first round match in superior style, beating Argentine Juan Ignacio Londero 6-4, 6-2, 6-0. Alcaraz meets compatriot Albert Ramos-Viñolas in the second round.
Ruud has seven ATP 250 titles. But he has never come further than the third round of the French Open. Alcaraz has already played a Grand Slam quarterfinal. It happened at the USA Open last year, when he was 18 years old. Muzetti played in the fourth round of the French Open last year. Then Ruud was going to make it big, but it stopped after three games, once again.
– The French Open has been on my mind for a few weeks already, because it is a tournament where I was a little unlucky last year and was perhaps the biggest disappointment, says Ruud.
He has now become so good that he will play the first round match at the main field Court Philippe-Chatrier.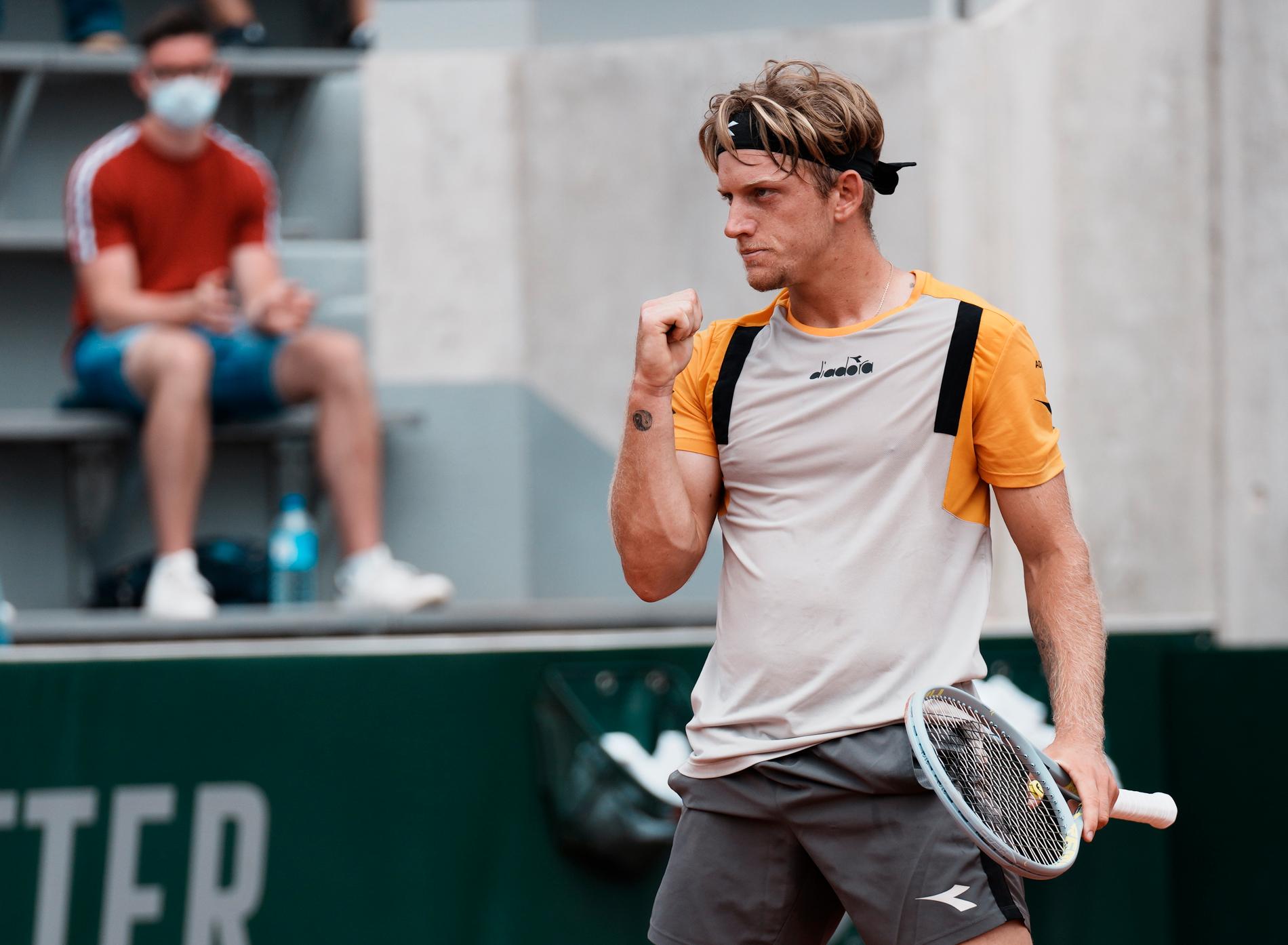 For Ruud lost to slightly younger Alejandro Davidovich Fokina in the third round. The disappointment was huge.
– But Davidovich reached the quarterfinals, which was probably one of my big goals that year, Ruud says to Eurosport.
Ruud came to Paris with a brand new ATP 250 title. After a highly dramatic finale took he his seventh ATP title. But he lacks the good Grand Slam result. And he feels that it is high time to deliver now.
– I set it as a very big goal and have high expectations for this year. So of course I hope I deliver, says Ruud.
Ruud is ranked as the world's eighth best tennis player. The expectations are there. Ruud played his first quarter-round in a Grand Slam at the Australian Open earlier this year. The 23-year-old trained in the French capital on Monday. It was raining in the air. But that did not stop the autograph hunters who were in place to get theirs after the session.
The first opponent on the gravel in the huge Roland Garros facility for Casper Ruud is the French veteran Jo-Wilfried Tsonga. The 37-year-old played in the semi-finals of the French Open in 2013 and 2015. The two have never met before.