California giant Apple unveiled Apple at its traditional fall conference smart watch Watch Series 7 that accompanied new iPads and also expected iPhone 13 (mini) a iPhone 13 Pro (Max). Although there has been recent speculation about a new design, Apple has managed to surprise everyone. What's new Apple Watch Series 7 offer?
First of all, the Apple Watch Series 7 brought a design change, although not as radical as we expected from speculation. The display of the watch has really increased and now reaches to the edges (according to Apple by 20 percent), which opens up an opportunity not only for new dials. The new watch sizes are 41 and 45 millimeters, the frames are now 1.7 millimeters thick and the always-on mode is as clear as 70 percent. Fortunately, a larger size does not mean a loss of strap compatibility – with Watch 7 you can still use your current collection.
Thanks to the larger display, according to Apple, Watch 7 can hold 50 percent more text than its predecessor. This brings new possibilities for interaction, especially through a full keyboard that supports one-touch typing and the QuickPath function, which uses machine learning to predict words. The dials can also reach to the edges, potentially allowing more information to be displayed.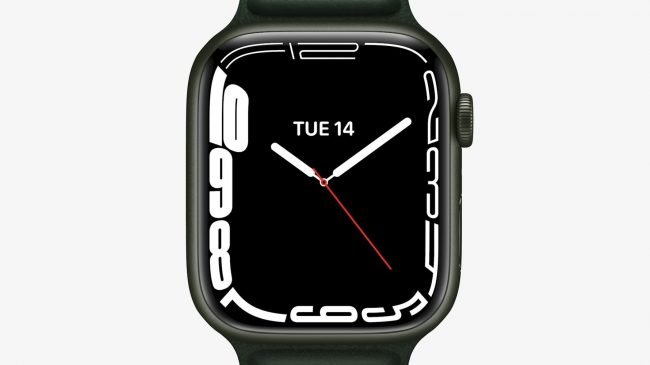 Apple has also focused on durability in the Watch Series 7 – in addition to making the display more resistant to cracks, the Watch 7 has been IP6X certified for water resistance, which can be useful, for example, on the beach. Together with the water resistance WR50, it is the most durable Apple Watch to date.
Like the previous Watch Series 6, the new version also offers battery life of up to 18 hours and the charger now supports USB-C instead of traditional USB-A. Among other things, the Apple Watch 7 should also charge up to 30 percent faster, specifically 8 minutes of charging is enough for 8 hours of sleep monitoring and in 45 minutes you will charge the watch from 0 to 80 percent.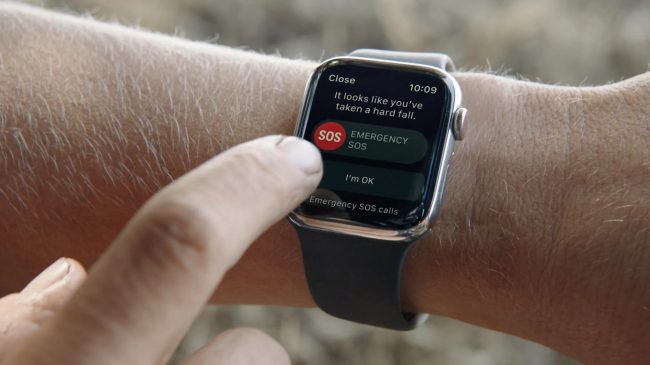 The new Apple Watch Series 7 will of course run on watchOS 8, which will get new features. These include automatic bike detection, bike fall detection and optimized measurements for e-bike riding. Together with the Apple Watch Series 7, the Californian giant is also launching a subscription to the Apple Fitness + service, which, however, will not be (at least for the time being) officially available in the Czech Republic.
The Apple Watch Series 7 will be available with an aluminum, stainless steel or titanium case, and the color variants are black, gold, blue, red and dark green. The Apple Watch Series 7 price will pleasantly surprise you – the novelty starts at $ 399 (approx. CZK 8,600 excluding VAT – the Czech price has not been announced yet), while the Watch SE for CZK 7,990 and the older Watch 3 for CZK 5,790 will also be available. Availability is currently announced in the fall of this year.