Anyone who downloads the app of Democratic presidential candidate Joe Biden will be asked to share a list of contact details of friends and family. "We understand that sharing contacts with our campaign might feel a little uncomfortable," the screen reads. "But we will not approach these people. They have to your not ours. "
Across the political divide, at Donald Trump's app, users are required to leave their phone number, full name, email address, and zip code. In addition, the app requests access to your location data, your bluetooth, and the identity of your phone.
The underlying strategy of the apps is simple: collect as much data as possible about potential voters. The more data the better.
Targeted ads should convince voters

Data-driven campaigning – or data driven campaigning – is the buzzword in current politics. Social media, in particular, is a goldmine of information – parties can use it to find groups of people who have a lot in common with their supporters. Then those people will see advertisements and messages that have been specially created for them, and that should convince them to vote for a particular candidate – or not to vote at all.
Following the Cambridge Analytica scandal in 2016 – when it emerged that personal data of millions of Facebook users was being used without permission to influence the outcome of the presidential election – academics, privacy activists and journalists have become concerned about the use of data during political campaigns.
The main concern is the so-called micro-targeting, where people's personal data is used to classify them into very specific groups. Consider, for example, women between 20 and 30 who live in Brussels and love yoga and vegetarian food. This technique is especially popular with advertising companies to promote products to the right target group, but is now also used by politicians to persuade the 'right' people to vote.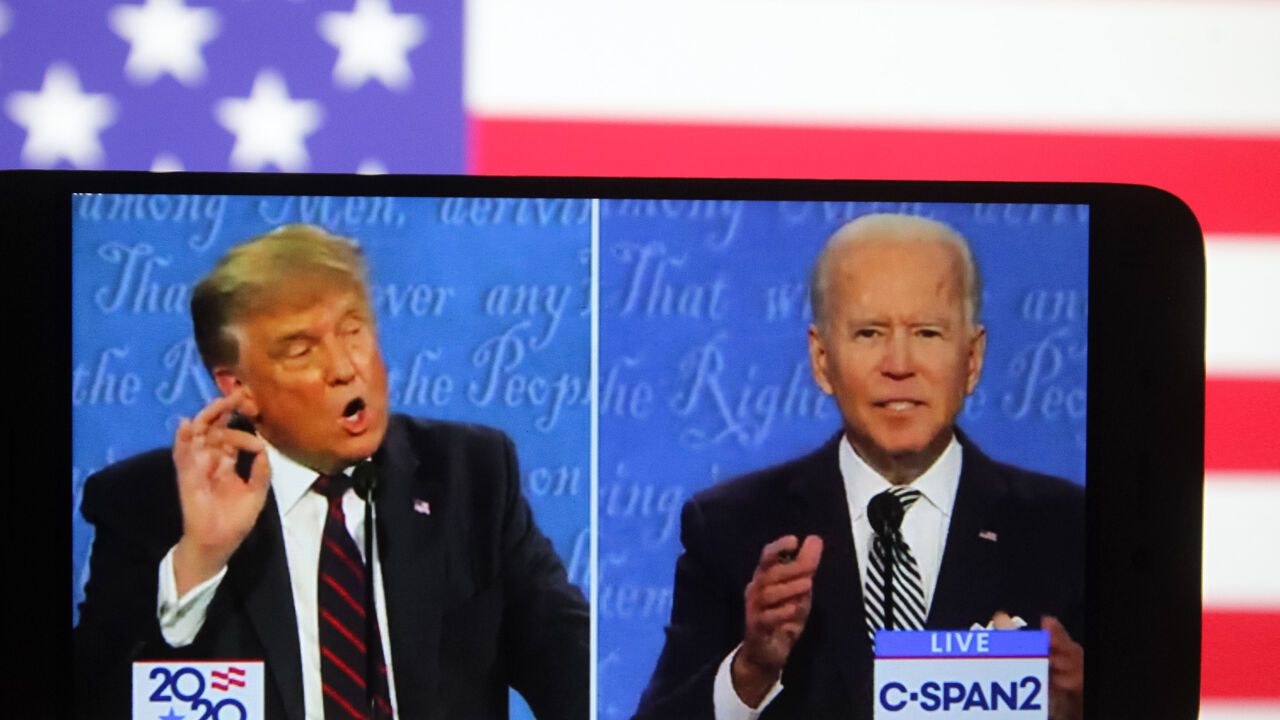 Pavlo Gonchar / SOPA Images
Effect of micro targeting is limited

This can be undesirable for several reasons. First, privacy is always an issue when collecting such large amounts of data: how desirable is it for political campaigns to know all kinds of intimate details about us? And how safe is our data with those parties?
Secondly, offering targeted messages makes political campaigns less easy to control. If a party disseminates incorrect information to a very specific target group, the chances are smaller that the claims will become known to the general public and can be corrected in the public debate. Campaigns can then win over voters under false pretenses.
But while these concerns are legitimate, scientific research shows that the effect of micro-targeting on election results is limited. And in those situations where data-driven campaigns make an impact, it is mainly based on public data, not thanks to the hyper-specific data from social media. Why it doesn't work that well isn't clear.
"There is evidence that micro-targeting can have a small impact when it comes to mobilizing people to vote, but not in convincing people to choose a particular candidate," said Kate Dommett, researcher. the University of Sheffield in the United Kingdom.
Data-driven campaigns are not new

In addition, data-driven campaigning is not new at all, nor is it necessarily problematic. Since the 1960s, political parties have been using surveys and knocking on doors to find out how voters feel about them and who is likely to vote for them and not.
"What's new is that data is now being collected on a massive scale," said Dommett. "People are probably fine with political parties using data that we have given them ourselves, but it is disturbing when unsolicited campaigns go through our Internet history to send us targeted messages."
What is new is that this data is now being collected on an enormous scale
There is no real evidence that parties are using micro-targeting to send conflicting messages to different groups in society. But the idea is undesirable enough that activists and privacy watchdogs are calling for action.
"If political messages become so selective that they actually eliminate the public debate, then that is problematic," says Peter van Aelst, researcher in political science at the University of Antwerp.
European citizens are better protected

He does observe a big difference between Belgium and the United States. In our country, political campaigns still mainly revolve around classic, general media coverage, with a bit of social media on top. In the United States, the general debate is already very fragmented and polarized, making a data-driven campaign much more negative.
"If specific groups are approached in such a large country, the possibility of control is minimal. While if a party in Flanders goes off the track in terms of message, it is immediately denounced," says Van Aelst.
If a party in Flanders goes off the track, it is immediately denounced
In addition, the United States has no privacy legislation such as the European GDPR, which ensures that citizens are largely protected against the unsolicited collection of large amounts of personal data. Parties in Belgium and Europe also have much less money to set up such data-driven campaigns.
Doubting the legitimacy of elections

Nevertheless, Van Aelst does not expect that the biggest problem of the American elections will be about the substantive messages. "I see the biggest concern rather when questioning the legitimacy of the elections themselves. Were they fair? You can also see that Trump is mainly committed to that."
The bottom line: While data-driven campaigns are more popular than ever, their effect on election results is limited. If they have any influence, it is not so much in terms of convincing new voters as in mobilizing existing supporters.
The fact that parties collect so much data does create a privacy risk, as does the greater risk of data leaks and hacks. There is also a chance that targeted messages will fragment the public debate to such an extent that democracy will come under pressure. But there is still no conclusive proof that it actually happens.