The three teams at the top of the rankings this season have made the battle for the title only three teams, with their brilliant performance so far.
Liverpool's 2-2 draw with Manchester City, Sunday (3/10) WIB, feels like nostalgia; a return to high intensity in the Premier League, and two months into the normal 2021/22 season.
The Premier League is back to its best.
It was a key lesson from a game of such technical and tactical quality, a game that took the crowd back to the heights of the Jurgen Klopp vs Pep Guardiola rivalry, and confirmed that the shadows of English football are a thing of the past.
Seven matchdays have passed, and we are into the second international break, hopefully coming to an end so we can enjoy domestic competition – where it will be one of the best ever.
Chelsea, Liverpool and City sit in the top three, and judging by their outstanding performances so far, we might have three title contenders in the air.
Of course all three clubs are capable of over 90 points, and although City have a slight advantage so far, that doesn't affect how heated their rivalry is.
More interestingly, each club has its own unique strengths and weaknesses.
Anfield inspires Liverpool – but defense is a problem
We all know that Klopp's strategy is quite tactical now. It really hasn't changed much in recent years, the only difference being the return of their two mainstay defenders from injury.
Then, these two factors gave Liverpool the lead again.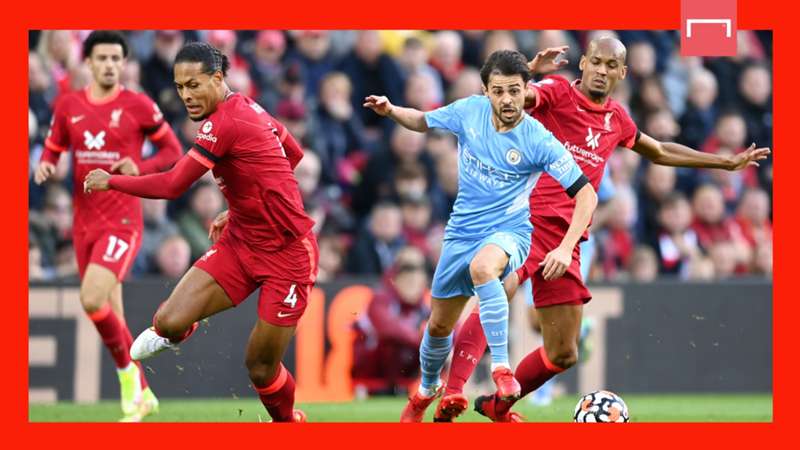 Klopp needs Fabinho in midfield to block counter-attacks and push the ball forward, allowing The Reds to keep their line of defense high enough and press aggressively while pushing the opponent back. From this, it can be seen that Liverpool will grind the enemy down until – especially at Anfield – they give up.
The return of Virgil van Dijk has allowed Fabinho to return to his favorite role and that has clearly had a positive effect.
Liverpool also needed fresh motivation following the stadium's emptiness last season after they won the title, and of course the chance to lift the crown in front of the crowd had to be delayed.
The performances of Sadio Mane and Mohamed Salah kept the club top of the line in terms of shots per game (21) and their attacking style remained the same, with a tight front three allowing opponents to allow Trent Alexander-Arnold and Andy Robertson to penetrate.
Gegenpress crushed their foes, keeping the attackers away, while Diogo Jota added firepower since shifting Roberto Firmino from first place.
But Liverpool have conceded six goals in their last three games in all competitions, and conceded 10.7 shots per game in the Premier League, 8.7 more per game than a disappointing 2020/21 season.
While their pressing power looks more effective – PPDA (defense passes) dropped from 10.01 to 9.03 – things start to fall apart once the opponent is able to break through the defence.
There's room in the wings, as Brentford and were able to exploitThe Citizen, even though Liverpool also did not play badly.
The appearance of James Milner replacing Alexander-Arnlod was clearly lacking, with him he was very difficult to block the attacks that were built by Jack Grealish cs last Sunday. Injuries and vacant defense may still destroy Klopp's team.
Chelsea have squad depth – but Tuchel is unable to show his tactical flexibility
European champions Chelsea made the start that confirmed Thomas Tuchel was the right man for the London team.
His 3-4-2-1 can play wide and with great depth; their shadow striker helps the role in midfield. Full-backs can overlap, as Reece James demonstrated against Arsenal and their elegant midfielder can change games better than anyone else in the league.
But so far Chelsea have not been too smooth in controlling the ball. Apart from their attacking full-back at Arsenal and a sharp counter-attack through Romelu Lukaku in destroying Aston Villa, The Blues never seemed to dominate the game the way they wanted.
In fact, 3-4-2-1 is starting to look a little stale. Chelsea could probably do it with an extra striker on the pitch. The Blues are in sixth place for shots on goal and have 76 fewer touches in the penalty area than City.
Prior to his arrival at Chelsea, Tuchel was famous for his frequent formation changes and incessant tactical changes, but we haven't seen any of that at Stamford Bridge – and his efforts have not always paid off.
The 1-0 loss to City was particularly worrying as Tuchel was tactical wrong, using a 3-5-2 with two strikers as the backbone of the attack that served to cut off midfield and attack, allowing Guardiola's men to turn their back on them.
The upside is that Chelsea can win games even when not playing very well, beating Southampton, last week, for which City also dropped points.
it was a match that highlighted Chelsea's incredible strength and unique, among the three contenders, was the variety of attacking styles within their squad.
Oppose The Saints, Mason Mount came on for Callum Hudson-Odoi to play an attacking role on the left, but it's hard to imagine two players who clearly differ in their favorite positions.
This reshuffle, along with the inclusion of Ross Barkley in place of Ruben Loftus-Cheek, disrupted the opponent's game pattern and brought Chelsea to victory.
With Lukaku still yet to score again, Kai Havertz has had to adjust, and Christian Pulisic is also set to return from injury. Chelsea will only get better if Tuchel can be more flexible in terms of tactics.
City's impressive week answers questions about the passivity of their midfield
For a moment, it seemed the worst version of Guardiola's City had returned.
In November last year, when City sat eighth in the table with 20 points from 12 games, it seemed their aging squad was getting tired of the manager's intense methods.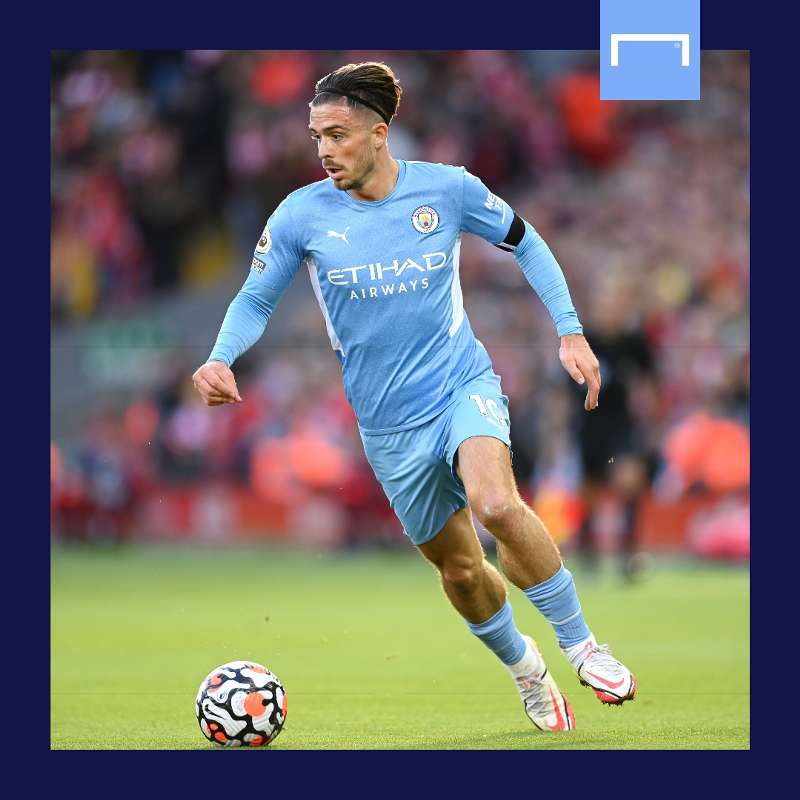 City's midfield looked passive, unable to press and trying hard enough to prevent opponents from breaking through the middle and into the defence. They also struggle to build up attacks, blocking attacks from the middle and reducing individual player actions to short passes with U-Shape to the wings.
It's starting to happen again this season and it could be a fatal mistake.
Tottenham Hotspur and Tottenham were able to take advantage of that gap, and it will be very difficult for The Citizen to make Jack Grealish like Aston Villa, where he can produce something special from the left side.
Others will surely take advantage of City's shortcomings, and many will benefit from the absence of the number nine at the Etihad Stadium.
But then The Citizen managed to beat Chelsea convincingly and draw at Anfield in a match that looked like an uninspiring first half. But suddenly they looked unstoppable, cohesive and neat while keeping the rhythm of the game with or without the ball.
That result could be an important factor for next season, although ultimately the title race is more likely to be determined by points lost against teams at the bottom than six points above.
The quality of the three clubs is extraordinary. Each is vulnerable in their own way, but when it comes to oppressing the league, and being the least likely to drop suddenly against mid-table sides, Liverpool have a slight advantage.
No matter how the rivalry ends, the three clubs will surely come out on top.
.