We are at full speed out of the first month of spring and into the next, but the weather is not following suit, quite the opposite. Perhaps a light-hearted celebrity case can ease the (low) pressure?
– I was born in Bergen, so I think it is my mother's great fun that my name is Rein. Call me after the weather in Bergen, it's quite witty, says Rein Alexander to VG.
The Meteorological Institute has issued a snow warning for parts of Eastern Norway, Rogaland and Western Norway, and on Tuesday – seven days after it officially became "spring" – it fell in Bergen.
– It is snowing heavily and the encouragement is to postpone the journey home if you can and LEAVE THE CAR STANDING, the police wrote in an update on Tuesday afternoon.
Spring did you say? Especially.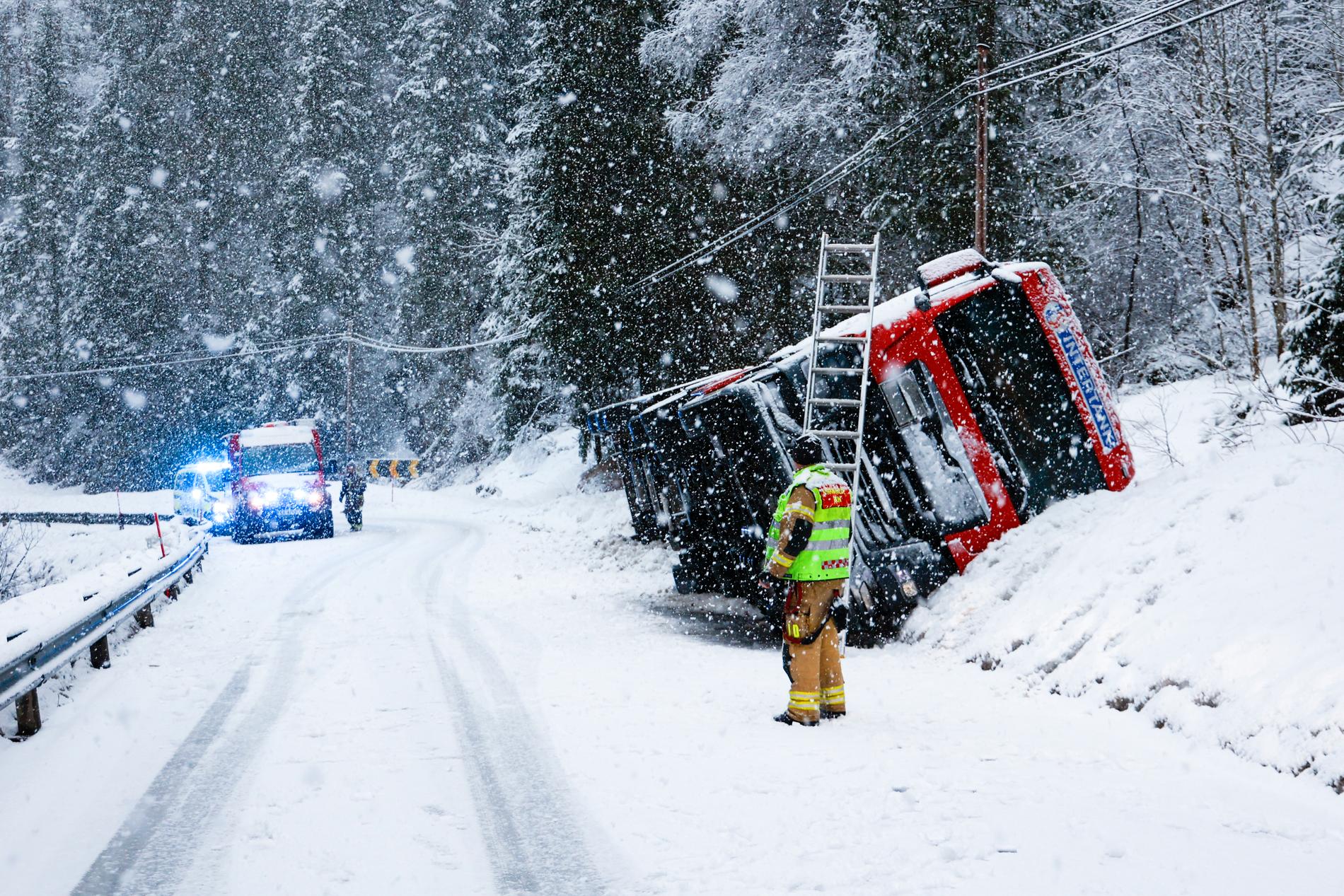 Snow on the way
– There has been a bit of high pressure weather for a long time, but now there is a bit of low pressure approaching Western Norway. There is a danger warning out there that applies from Tuesday 05 am to Wednesday 05 am, for locally heavy snow, says Elin Tronvoll at the Meteorological Institute.
The low pressure will eventually find its way over the mountains and hit Oslo, parts of Viken and parts of Vestfold and Telemark from midnight to Wednesday.
Did you bring it with you? Full snow chaos on the roads in Vestland on Tuesday evening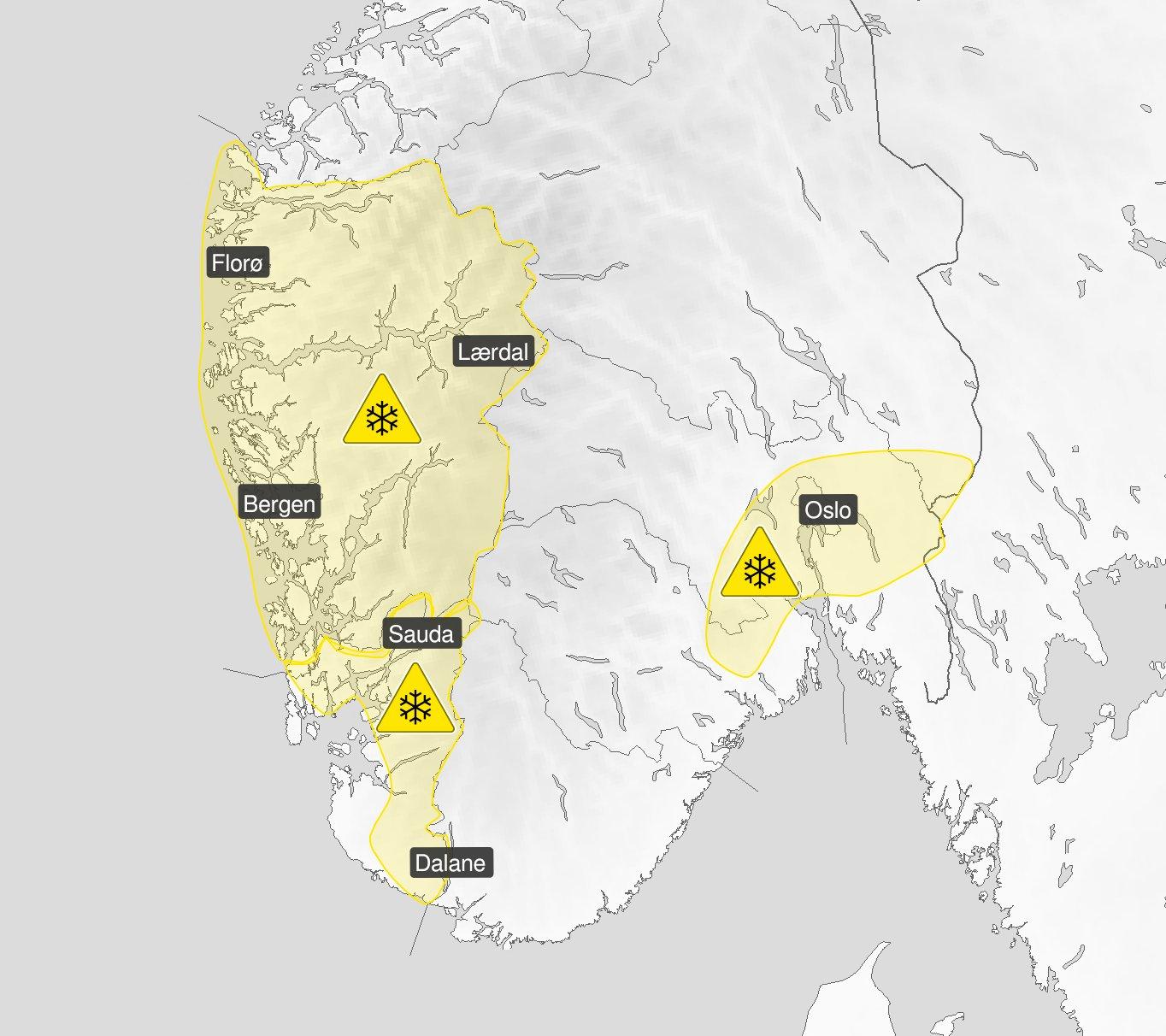 Solli-Tangen: – Glad I'm in Spain
– I think that I am extra happy that I am in Spain now, and will be here until Friday, says Emil Solli-Tangen to VG when he is confronted with the weather forecast.
– Then I just get mad, but then I think that in Tjøme, where we live, everything is actually fine. Because it's so nice here. So that's fine with me. He up there just has to keep going, Alexander answers the same question.
In an attempt to stir up "another issue about the weather", the journalist has contacted a handful of celebrities who, with a bit of goodwill, have weather in their name. Like REIN Alexander and Emil SOLli-Tangen, to hear what they think about the weather and whether they are looking forward to spring.
Incidentally, the answer is "yes" from both, to the last question. How much are they looking forward to you ask?
– From one to a thousand, then it becomes a thousand, Solli-Tangen replies.
– I am very ready for spring, I put out the outdoor furniture today, says Rein Alexander.
While most people curse what sometimes feels like eternal winter, influencer and former "Farmen" and "Skal vi danse" participant Amalie Snøløs still welcomes the snow – despite the name.
– I enjoy the snow here at Hovden, and for my part it must never stop snowing, writes Snøløs in a message to VG.
Sun outside, sun inside, sun in the heart, sun in the mind
Meteorologist Tronvoll says that 5-15 centimeters can fall in the 24 hours the yellow danger warning applies to Western Norway, and that it can fall even more at high altitudes.
A weather forecast contradicts what former Kompani Lauritzen participant Solli-Tangen delivers from further south.
– Today it was 23-24 degrees and glorious sunshine. I have bathed and got sunburnt. Yesterday we had 28 degrees, so here we have the exact opposite of what is at home in Norway, says the artist who is clear that the trip has been planned for a couple of months and was not ordered on impulse.
– How do you feel about coming home to potentially "boring" weather?
– Then I think we have some sun in the luggage so that I can endure the weeks of crap that may come. But when I come back, we will be in April. Mars is a bit capricious, so a lot can happen. But on Saturday we will be in April. So unless the first of April turns out to be one big joke, I think it will be fine, concludes the opera singer.
Presenter Vår Staude in TV 2 has not yet responded to VG's inquiry – just like in the spring.
So, while you wait for sun and warmer weather, you can watch this video and practice diving: