"Of course (we are announcing an attack on the title)! We can't have other ambitions with this cadre, "Sparta sports director Petr Ton does not hide behind alibi words." Apart from us, however, there will be other teams in the game as well.
"Our goal does not change, that is the title. We will do everything to celebrate this season. We have a fantastic coaching duo, a strong staff and we are all hungry for success from last season, "says Barbora Snopková Haberová, general manager of Prague residents.
From left, Sparta general manager Barbora Snopková Haberová, club sports manager Jaroslav Hlinka and sports director Petr Ton.
Ondřej Pýcha, HC Sparta Prague
In preparation for the season, Sparta lost in the quarterfinals of the Summer Cup with Liberec, followed by a ten-day quarantine for the entire team after several positive tests on the covid-19.
"Quarantine, of course, was a complication, being a few days off the ice was not pleasant. But the team has joined together even more, we will be well prepared for the season. We recently started training again, we have completed six trainings. I believe that despite all the complications, we will be well prepared for the new season, "says team captain Michal Řepík.
Sparta was strengthened before the season by goalkeeper Jakub Neužil, national team defender David Němeček with another back Radek Jeřábek, forward of the national team Roman Horák and other forwarders Ladislav Zikmund with Tomáš Šmerha.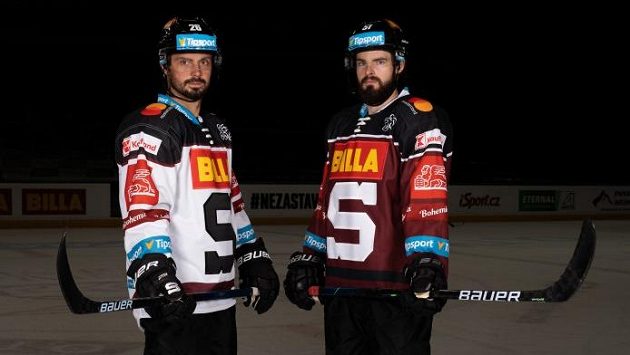 Sparta forwards Michal Řepík (left) and Roman Horák in new jerseys.
Vladimir Koča, www.hcsparta.cz
"We managed to complement an already strong team. So far, we are extremely satisfied with the new players. I dare say that our team is even stronger than last season. That's why I believe that we will fight for the top positions in the table again, "Ton praises the summer addition of the staff.
It does not have to be closed yet. In cooperation with head coaches Miloslav Hořava and Josef Jandač and sports manager Jaroslav Hlinka, they will also look for NHL players, where the new season will not begin until December or January.
"We are in contact especially with our puppies, for example with Filip Chlapík (Ottawa forward) and a few other players. We will see how the situation develops. It's a matter of negotiation and insurance. We certainly do not rule out strengthening these hockey players in the future, "admits Ton.
"It will mainly depend on the results, in addition, injuries may affect our plans. We are not looking for anyone at the moment, but in a fortnight it may be different. Of course, we do not oppose the possibility of strengthening the staff for NHL players, every team would welcome this possibility. For the team and for the spectators themselves, the arrival of a player would certainly be a diversification, "adds Hořava.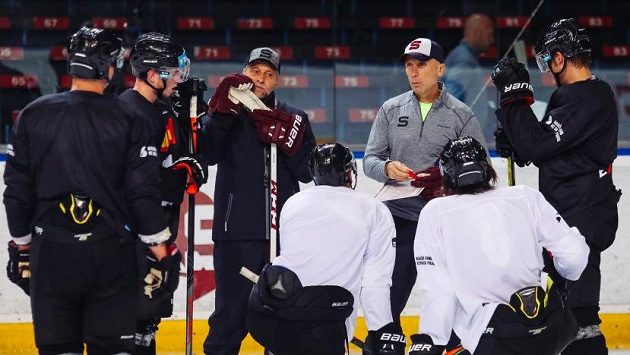 Sparta coaches Josef Jandač with Miloslav Hořava.
Jan Benes / HC Sparta Prague
Sparta will enter the new extra-league year on Friday on the ice of Pilsen, two days later it will have a domestic premiere against Zlín. According to information from Sport.cz, the capacity of the O2 arena in Libeň could be around eight thousand spectators with regard to government measures.
"It will be great that the fans will come to support us again," Řepík is looking forward to the spectators in the galleries, according to whom the team's greatest strength is in a good group and great appetite for success. " "On the other hand, we have very good defenders and also goalkeepers who can hold us in difficult moments," concludes the Spartan captain.
.