07.04.2021 13:49 11.399
Saxon Florentine (14) wants to get out of the extended family: "Apartment, work and not so many children!"
Large family member Florentine (14) from North Saxony wants to stand on her own two feet and plan her future differently than her current living conditions are.
Bad Düben – In Tiefensee in North Saxony Florentine (14) lives with her mother, stepfather and seven siblings in a dilapidated house with a mortgage. But now she wants to stand on her own two feet and plan her future differently than her current living conditions are.
In November 2020, the first episode "Poor Germany – Your Children" was broadcast with the extended family Zaremba, and yesterday, Tuesday, the sequel was broadcast.
Already in the episode at the end of last year, the life circumstances of the Zarembas were not very contemporary. The house is ailing, there was no hot water in the bathroom. Florentine said she hadn't taken a warm shower for around three years.
In the meantime, however, the family can look forward to a new bathroom after a fundraising campaign.
Nevertheless, the 14-year-old wants to get out of the extended family and take her life into her own hands.
"I would like to plan my future differently and not live the way my parents did. I want a permanent apartment, a permanent job, not so many children and raise the children differently," said the teenager, who before her training as an educator, said have to catch up on their secondary school leaving certificate.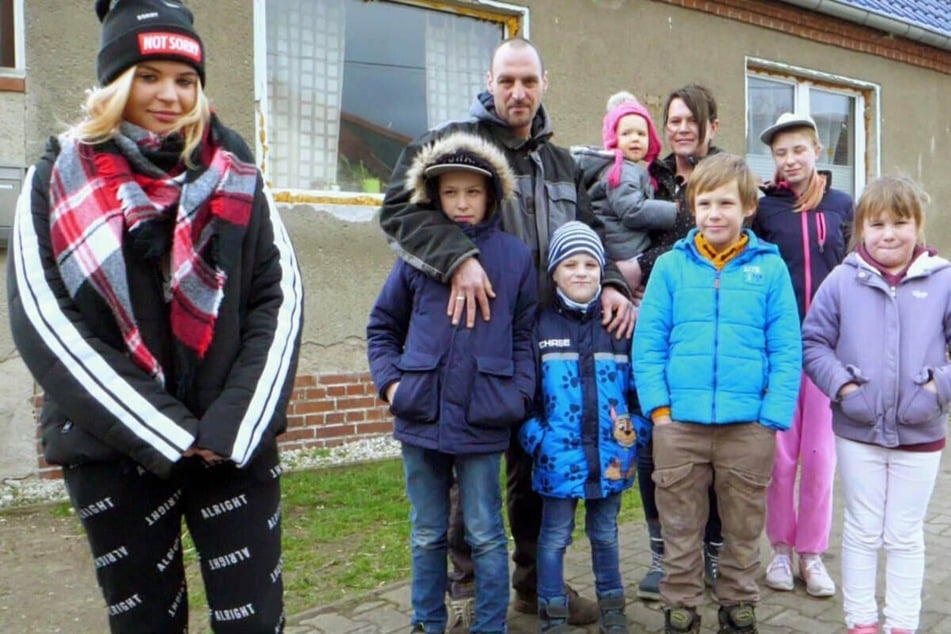 With 1400 Euro Hartz IV plus 1800 Euro child benefit, the family of ten can barely make ends meet. Especially at the end of the month, things have to be mixed together to feed everyone.
There are also food boxes with groceries from the blackboard – one of them costs 14 euros. That helps the financially troubled Zarembas a lot.
The eldest daughter Florentine had actually planned to move to her aunt in Munich, to graduate there and learn to be a teacher. But the corona pandemic thwarted her plans.
That is why she applied to the vocational school center in the neighboring town of Delitzsch to catch up on her secondary school diploma. She needs it to be able to learn to be an educator.
The 45-minute interview went well, Florentine is accepted at the BSZ. And she is happy not to have to go to school in Eilenburg. "I don't want to go there because there are some from my old school and I don't feel like them and want to avoid them." There were often arguments, she was put down by the classmates.
You can watch the whole episode on demand TVNOW. Next Tuesday there will be a new episode from 8.15 p.m. on RTLZWEI.