Samut Sakhon Province New COVID-19 cases continue to decline. Recently, only 19 patients were found today, with a cumulative total of 16,272 cases, 12,015 returned home.
From the situation of the coronavirus disease outbreak 2019 or COVID 19 (COVID-19) spreading in Samut Sakhon Province. The latest peak at 24.00 hours on February 25, 2021 from the Provincial Health Office of Samut Sakhon. There were 19 new cases, classified as a proactive search, 5 were foreign workers, all 5 were foreign workers, 14 were Thai nationals, 8 were foreign workers, 6 for cumulative confirmed patients. The total number is 16,272 persons.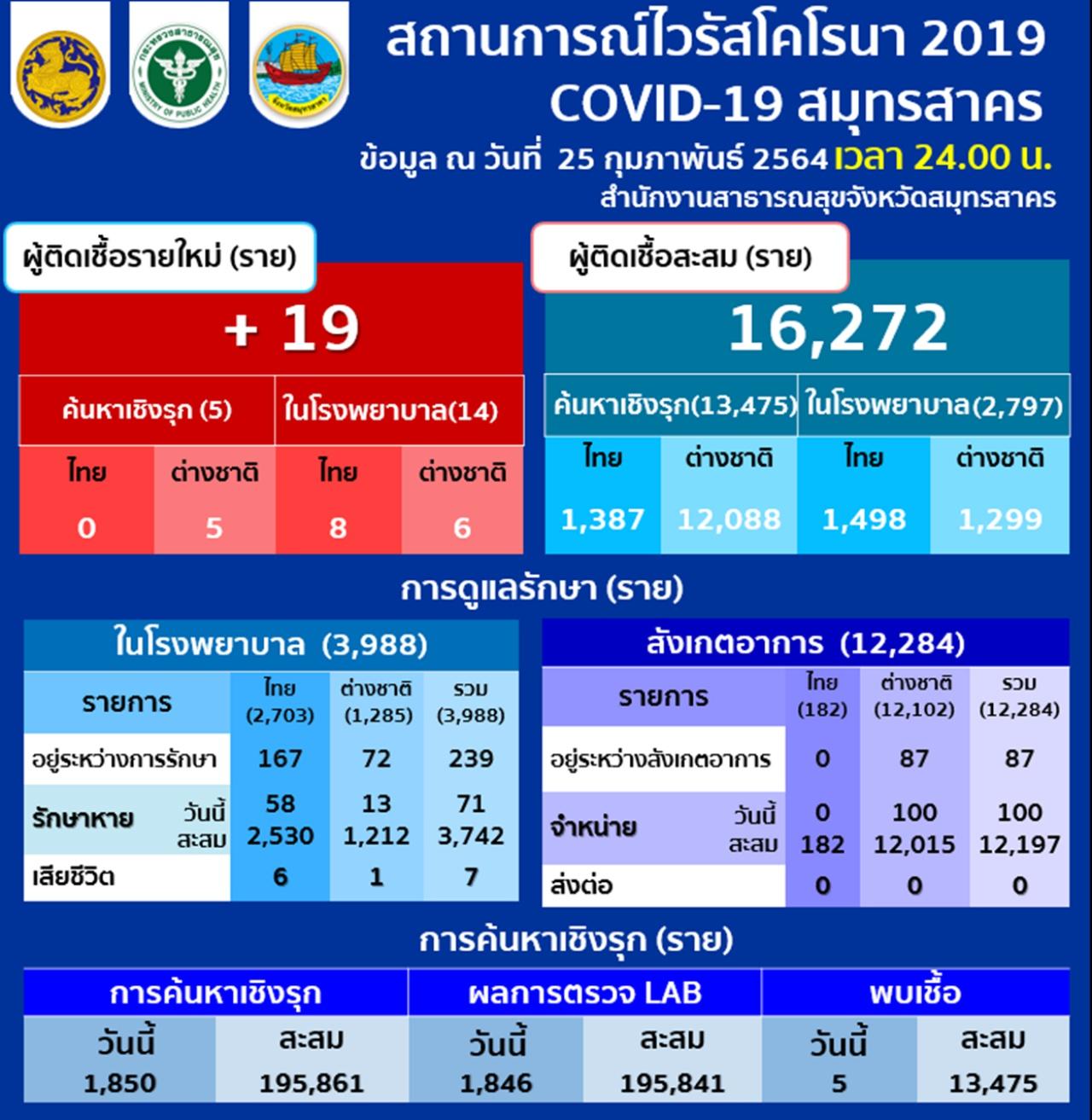 While the patients who are hospitalized There were 167 more Thai people on treatment, 72 foreign workers, and 87 monitored for the symptoms, while the recovered parts were 2,530 Thai nationals and 1,212 foreigners. After observing the symptoms until the specified period has not been found, a total of 12,197 cases can be returned home, 182 cases of Thai and 12,015 foreigners, while 7 deaths remain the same.
Read more …
.