"I've had a great week, I'm excited," said Sabalenkova, who sent a kiss to heaven after the match for her father, who died last November at the age of 43.
Former world number one Azarenka played the jubilee fortieth final of her career singles, and the compatriot was a compatriot only initially. From 2: 1, Sabalenková dominated, playing bolder and in the first set she shot the opponent 16: 4 at the winning strokes. Sabalenka won the first set after gaining five games in a row.
Aryna Sabalenková rejoices over the transformed match ball in the final.
Jaroslav Ožana, ČTK
"The first six games were very difficult, they pushed me a lot and chased me around the court. I stayed focused on playing my game, which is important because when you start concentrating on your opponent, you usually lose," Sabalenková said.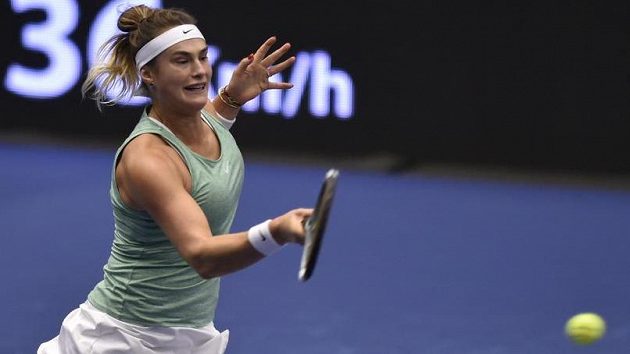 Aryna Sabalenková from Belarus in the final of the Ostrava tournament against compatriot Victoria Azarenková.
Jaroslav Ožana, ČTK
In the second set, Azarenka was treated 1: 2. When she returned to the court, she seemed sluggish, breathing, and moving slowly. However, she did not give up the match, she tried to play a risky one-shot shot and even broke through Sabalenka's service at 2: 4. However, Sabalenková won the remaining two games and used the third match point with a direct point from the service.
"I want to thank everyone, including Aryna and Ostrava, for a great tournament. I also greet my son Leo and stay healthy," Azarenka said at the announcement. "Congratulations to Victoria and I hope you will be better soon," said the twelfth player in the world, Azarenka.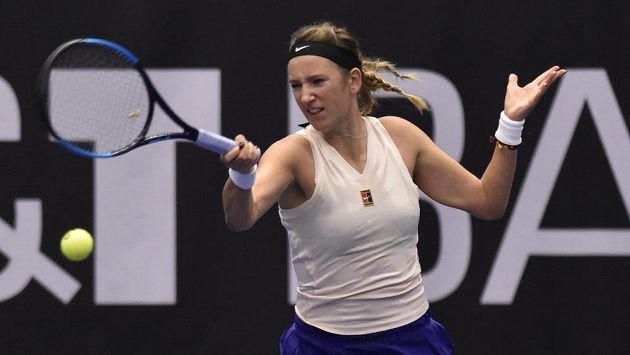 Viktoria Azarenková during the final.
Jaroslav Ožana, ČTK
Sabalenková has a chance to celebrate a triumph in Ostrava as well as in doubles. In the pair with the Belgian Elisa Mertensová, they are number one and in the final they will play against the Canadian-Brazilian duo Gabriela Dabrowská and Luisa Stefani.
The J&T Banka Ostrava Open 2020 tournament was an event in the Premier category and replaced the Chinese venue in Zhengzhou in the modified WTA calendar. At the time of the ban on sports in the Czech Republic due to coronavirus, the tournament was exempted and took place without spectators.
Women's tennis tournament J&T Banka Ostrava Open 2020 (hard surface, subsidy $ 528,500):
Singles – Final:
Sabalenkova (3-White) – Azarenkova (4-White) 6: 2, 6: 2
.