Feminist activist and artist Yulia Tsvetkova (27) may have to serve six years behind bars if she is convicted of spreading porn.
Published:
Less than 30 minutes ago
The court in Komsomolsk-on-Amur decided on Monday to prosecute Tsvetkova because she has shared her artwork online, on social media.
The 27-year-old's sketches of naked female bodies are highly controversial in Russia, and the artist is accused according to AP to break with «traditional family values».
The artist is behind an online community entitled "Vagina monologues", where she encourages followers to break the stigma and taboo about the female body. There she has also posted her art.
Tsvetkova was pictured after Monday's hearing, but she is not allowed to comment on the charges against her outside the courtroom.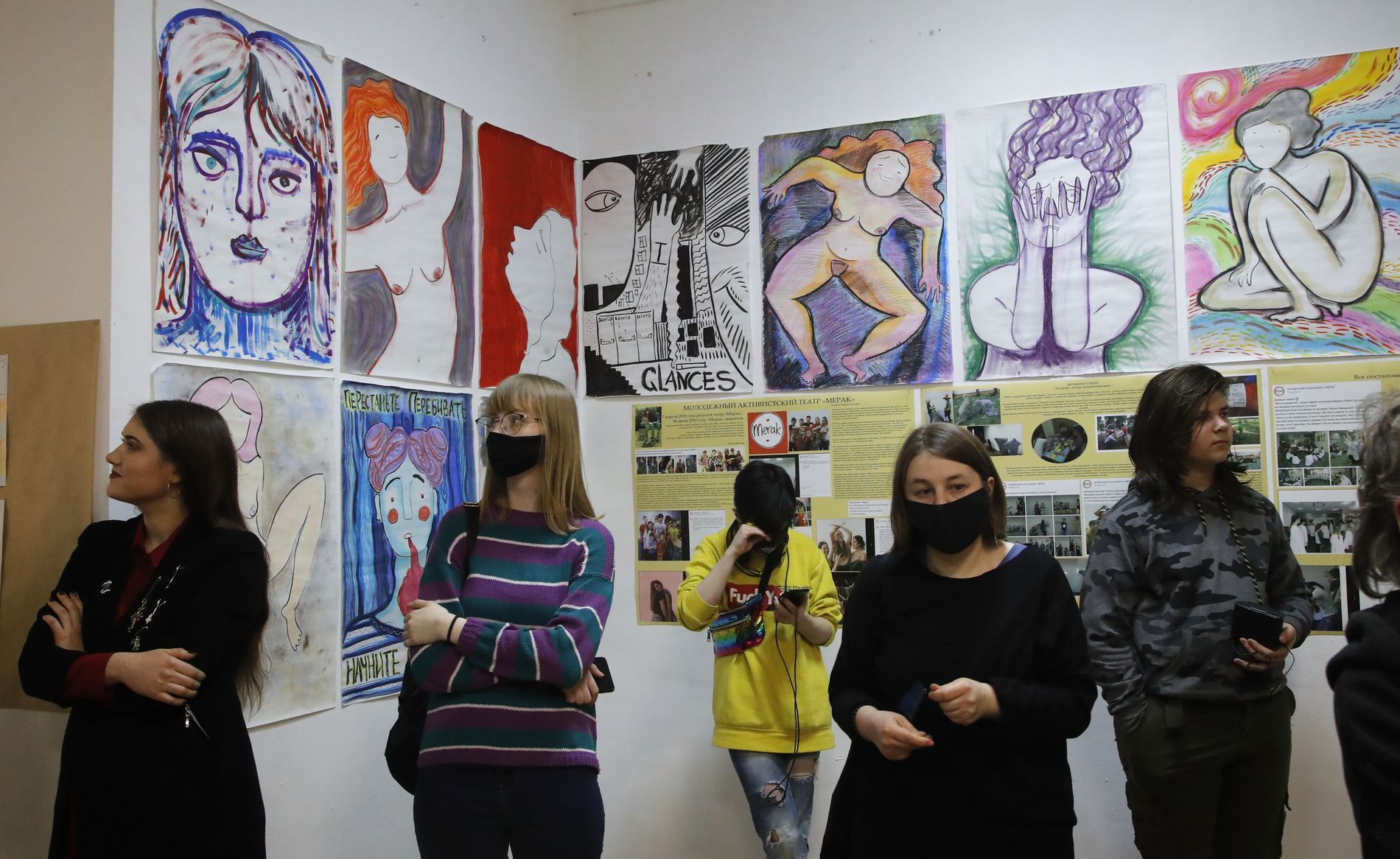 However, lawyer Irina Ruchko told the press after the hearing that her client maintains her innocence, and that the defenders believe they should be able to prove it in court.
The penalty is six years in prison.
Amnesty International has condemned the lawsuit against the 27-year-old, and describes it as "absurd". They believe Tsvetkova has every right to express herself through art.
Tsvetkova's mother has also spoken. She informs AP that the daughter, who previously ran a children's theater, has always been opposed to pornography and the exploitation of women's bodies.
The artist was first arrested a year and a half ago, and after that had to spend four months under house arrest. Twice she has been ordered to pay fines for her commitment to support the LGBT community, ie lesbians, gays, bisexuals and transgender people.
It's been eight months since President Vladimir Putin prohibited same-sex marriage.
Watch the documentary «100 Vaginas» on VGTV: