Atletico Madrid
Real Betis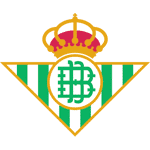 end
10
45 + 2 '- Geel – Antonio Barragán

43 '- Verv. Andrés Guardado door Alfonso Pedraza

42′ – Verv. Kieran Trippier door Santiago Arias

11 '- Yellow – Stefan Savic
90 + 3 '- Geel – Emerson Appeared

83 '- Ref. Mlex Moreno by Tello

83 '- Verv. Loren Morón door Borja Iglesias

78 '- Geel – Zouhair Feddal

74 '- Goal – Diego Costa (1 – 0)

70 '- Verv. William Carvalho door Joaquín

70 '- Verv. Antonio Barragán door Emerson Aparecido

62 '- Verv. Ángel Correa door Felipe

57 '- Rood – Mario Hermoso

55 '- Verv. Marcos Llorente door Yannick Carrasco

55 '- Verv. Álvaro Morata door Diego Costa

55 '- Ref. Saúl by Vitolo
LaLiga Santander Matchday 36 11-07-2020 22:01
Despite a minority number, Atletico Madrid has sent Betis back to Seville empty-handed: 1-0. The VAR did not cooperate with two rejected goals, but Yannick Carrasco guided Diego Costa to the 1-0.
The VAR claimed the leading role in the first half and Atletico was not satisfied with that. First Correa's goal was rejected for hands and then Morata's party was canceled due to offside.
The nerves of Atletico were also tense after the break and Hermoso proved that. He suffered a loss of ball and took revenge. The ref pulled red, went to have a look after the intervention of the VAR, but it remained red.
Atletico seemed to be in dirty papers, but it was saved by 2 invaders. Yannick Carrasco painted a free kick on the head (or shoulder) of Diego Costa. After long deliberation, the VAR approved that goal.
And so Atletico continues his good streak since the restart with 21 to 27. Thanks to the victory, Atletico is also guaranteed a place in the top 4 and a ticket for next season's Champions League.
Diego Costa's goal was approved

The two disapproved goals from Atletico Madrid