The agreement between Toyota and Suzuki, concluded in the spring of 2018, began to bear fruit last summer, when the Toyota Glanza hatchback, which is the result of the simplest badge engineering of the local Maruti Suzuki Baleno model, entered the Indian market. Now the time has come for the second stage of the "exchange of cars": the Suzuki Across crossover, that is, a variant of the Toyota RAV4, is introduced in Europe.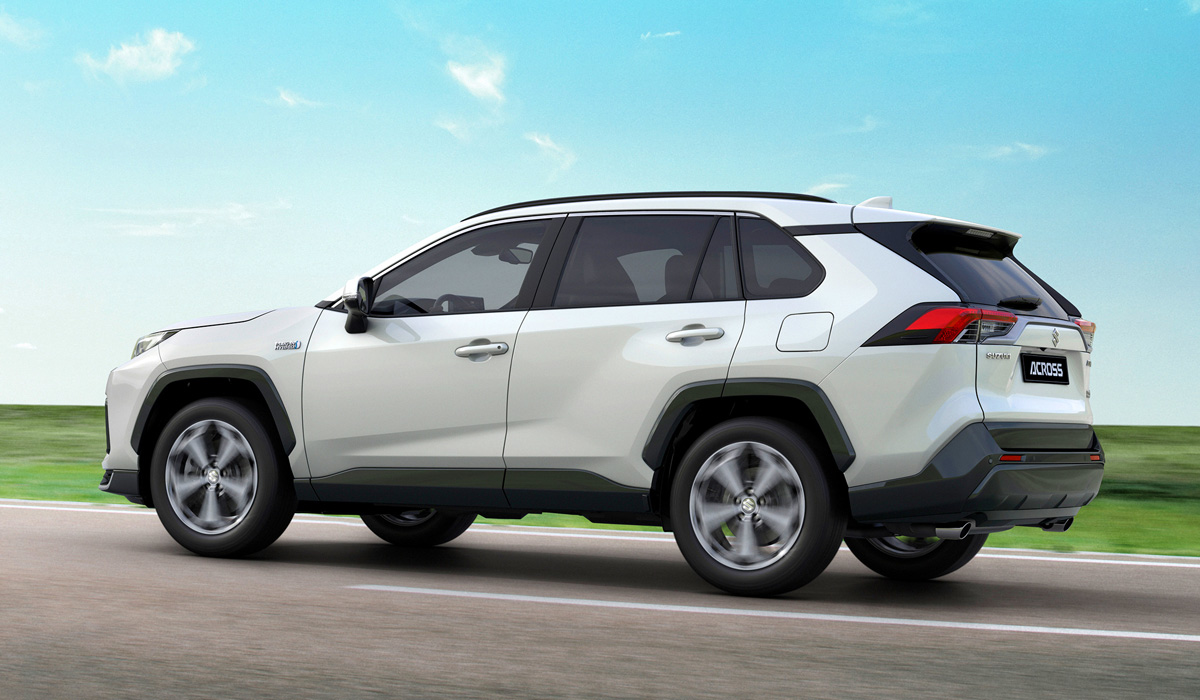 Didn't recognize Rafik in photos? No wonder, because in order to distance their car from the donor, Suzuki took not the RAV4 itself, but the Toyota Wildlander crossover: it is the closest relative of the RAV4 model, originally made for the Chinese market. He has a face with original headlights and body parts, and Suzuki designers only changed the shape of the grille for themselves. As a result, on European roads, the RAV4 and Across will not appear to be twins.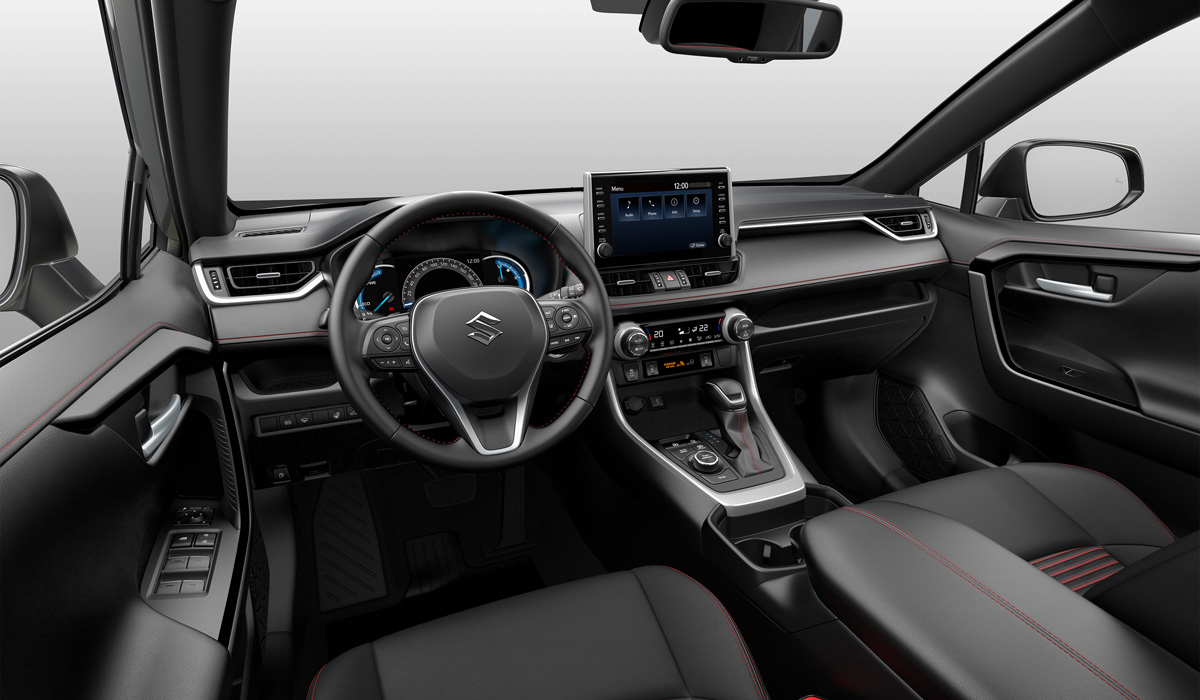 However, the design of the stern and the interior of the crossovers of the two brands is the same: differences at the level of nameplates and small decor. But the most amazing thing is that the Suzuki Across is so far presented in a single modification, and this is a rechargeable hybrid, which Rafik is at the top of the gamut!
There are no changes in technology – it is the same as that of Toyota. Atmosphere 2.5 operates on the Atkinson economy cycle and produces 177 hp. and 219 Nm, in tandem an electric motor works with it (182 hp, 270 Nm): two engines rotate the front wheels through an electromechanical variator. On the rear axle is a separate electric motor for 54 hp. and 121 Nm. And the peak powerplant output is 306 hp.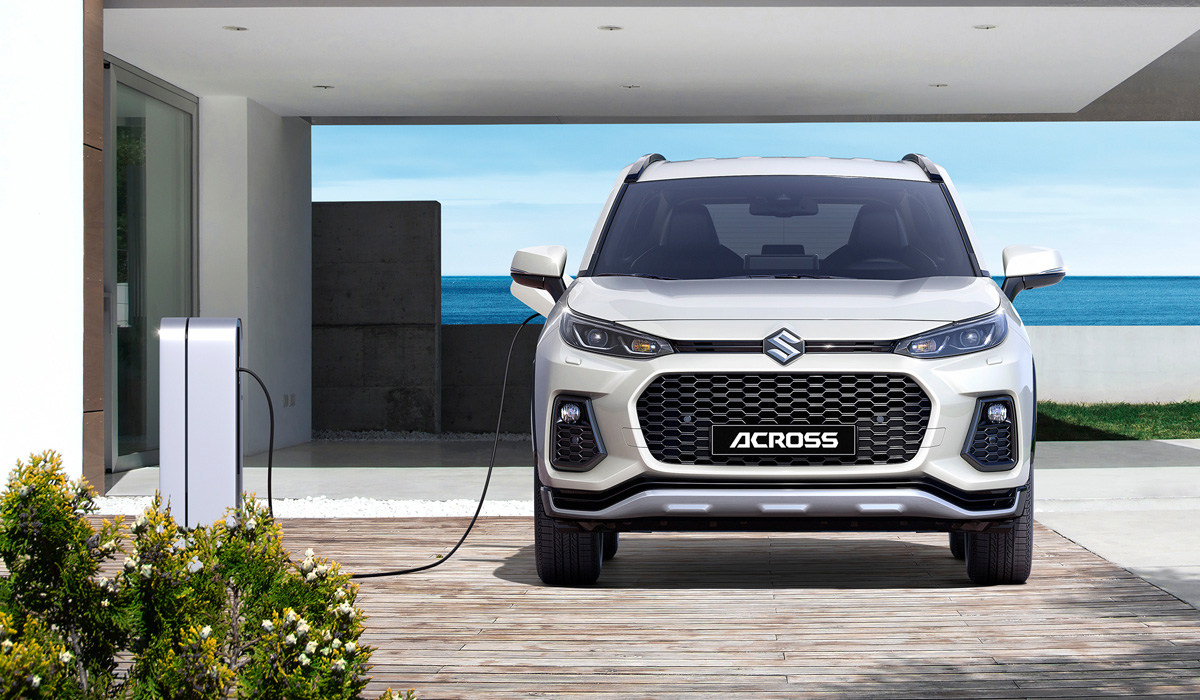 An 18.1 kWh lithium-ion battery is located under the passenger compartment floor. In pure electric mode, the Suzuki Across will be able to travel up to 75 km (via the WLTP cycle), although 95 km are claimed for a similar Toyota. Also provided "off-road" driving mode Trail Mode and a full range of electronic assistants.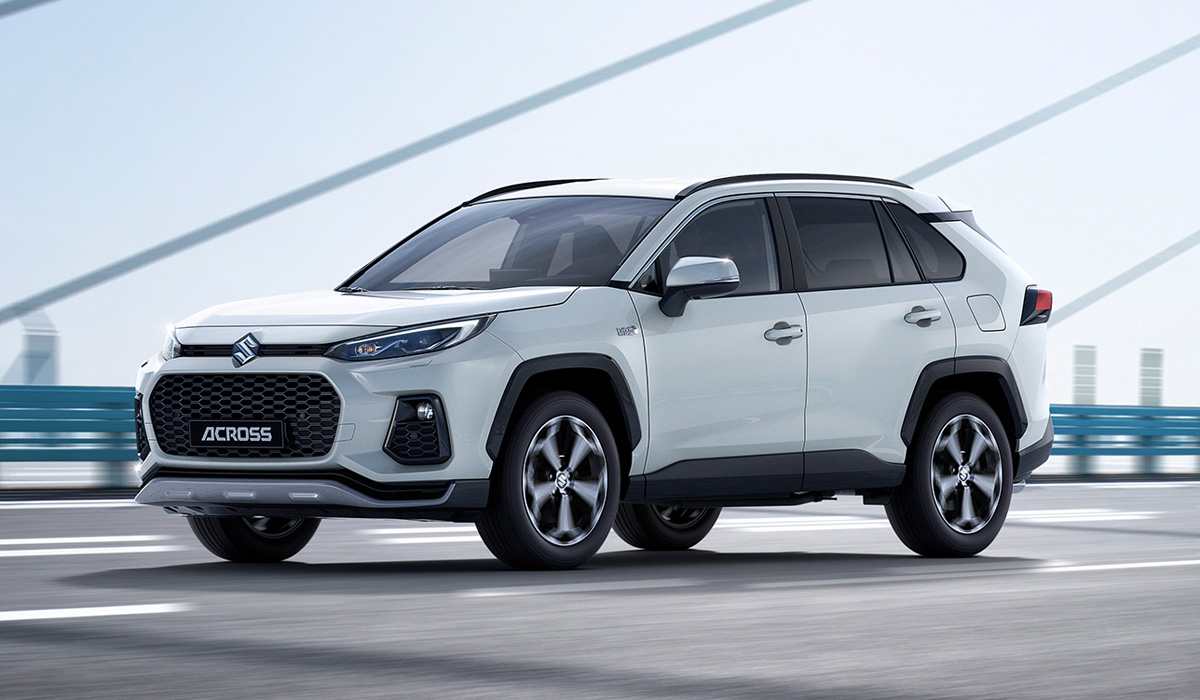 Suzuki Across will be produced at the same Toyota plant in Japan, where they make RAV4. Cars will appear on the European market in the fall. Moreover, Across will be not only the largest, but also the most expensive car of the Suzuki brand. The price has not yet been announced, but the less powerful Toyota RAV4 all-wheel drive hybrid in Germany costs 41 thousand euros, and for 306-horsepower rechargeable cars they will ask even more. However, Suzuki in Europe does not need this car to increase sales, but to image and reduce the average emissions for the model range.
.