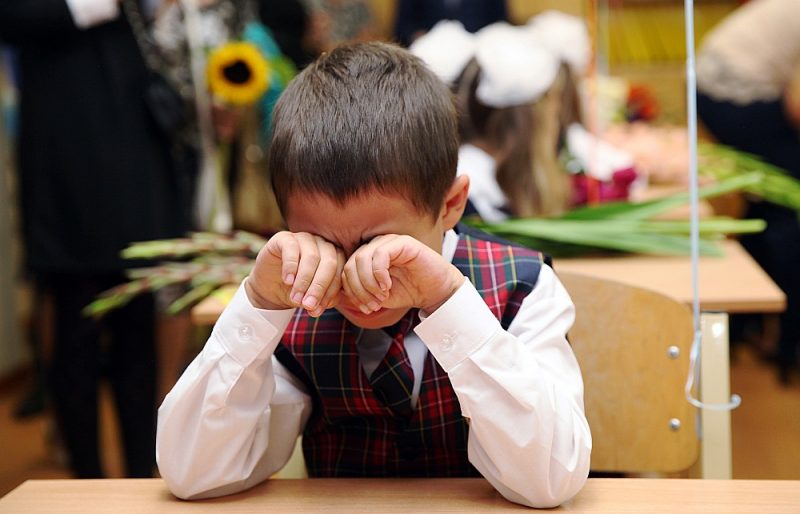 The European Court of Human Rights (ECtHR) has accepted the complaint of the parents of Jelgava Secondary School No. 2, which was liquidated in 2019, the representative of the parents Inese Rinkmane told the portal LA.LV.
According to the complainants, the Jelgava City Municipality's unjustified abolition of a school that provided quality education and development for children and forced parents to seek opportunities for their children to study elsewhere, including in lower quality schools, violated the rights of children and their parents. rights.
Parents were not given the opportunity to take part in the matter, although they repeatedly approached the council. Only formal responses were received, declaring that the problem would be solved, but essentially nothing was done to find a solution that would be in the best interests of the children and their parents.
The parents of the children filed a complaint with the Administrative District Court, which refused to see it on the grounds that the council's decision was not an administrative act.
The Supreme Court took a similar view. The claim was rejected in the Constitutional Court on the grounds that the decision of Jelgava City Council is not a regulatory enactment. The Ombudsman, on the other hand, pointed out that nothing could be done because it was a political decision.
After receiving the answers of various courts and institutions, the question arose quite logically, what is an act in the end and how can it be appealed?
It is clear that in this case there is no procedure for protecting the rights of children and parents and appealing to a court against a decision that forces children and parents to do what they do not want at all.
"The success is that the European Court of Human Rights will hear our claim and assess the absurd situation we have found ourselves in. We hope that at least in the future, the City Council will not be able to make decisions when the population does not have a mechanism to defend their children's right to a better education, "emphasizes Inese Rinkmane, a representative of parents.
The complaint is not about discrimination, but about the possibilities to protect one's rights in a fair court and the violation of the rights of parents and children.
There is also the issue of the absence of procedural procedures or its significant shortcomings in regulatory enactments for contesting such decisions. The case law of Lithuania and Estonia in similar cases was also taken into account.