"I have come to show you the support of the government of the Republic," said the head of government this Sunday evening.
By Le Figaro with AFP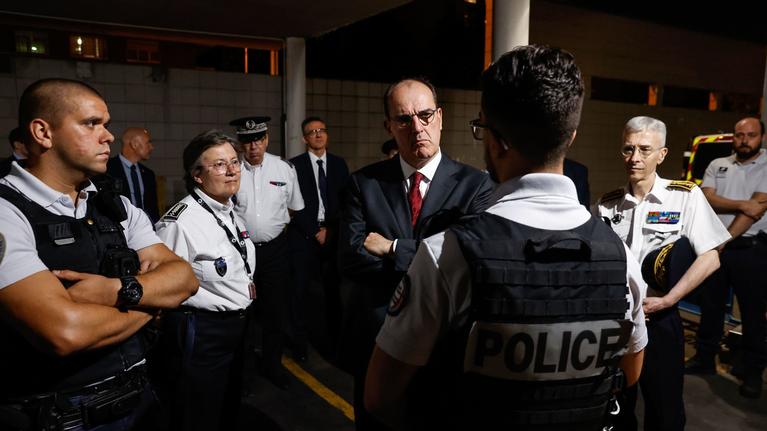 The new Prime Minister, Jean Castex, paid a surprise visit Sunday evening to police officers from La Courneuve, in Seine-Saint-Denis, to support the police. This move comes after a dinner between the head of government and Emmanuel Macron at the Élysée Palace, while the two men are preparing the composition of the new government which should be announced on Monday afternoon.
"Obviously, the choice of this trip is symbolic. The purpose of this trip is very simple, I want to chat a bit with you, see how you live your work », declared the new Prime Minister, promising to return later accompanied this time by the future Minister of the Interior. "I have come to show you the support of the government of the Republic. I know you expect action from us. They will come. You expect recognition and support from us. They will be flawless. " And to add: "I appreciate the difficulty of your work, the importance of the missions you carry out and therefore the total support that the government of the Republic must give you. This is the primary meaning of my visit this evening. "
Context of tensions
"Are there places you can't go to?" Are there no no-right zones? "asked the Prime Minister to the police, who replied that they could move everywhere. A police officer explained to him that he felt like he was "Stigmatized". "On the controls, we are filmed automatically. With automatic suspicion of police violence. At the slightest intervention, everyone films us, hoping for a pseudo blunder "added this policeman. This visit comes against a backdrop of tensions amid protests against police violence.
The Prime Minister was greeted by the Paris police prefect, Didier Lallement, who announced Thursday that the Compagnie de Sécuritation et d'Intervention (CSI) de Seine-Saint-Denis, four of whose agents have just been indicted for of "Facts of particular gravity", was going to be "Dissolved". The prefect of police Didier Lallement also decided to review the doctrine of employment of the CSI in the sense of a better articulation with other services for the fight against delinquency.