The liberal mayor of Iași decided to place a plaque on the statue of the poet and politician Octavian Goga that reads "Unfortunately, his political activity is unfortunate for the history of Romania because he was a fascist and anti-Semitic militant." The images were made public by the historian Adrian Cioflâncă.
The statue of Goga from Iași was inaugurated in April by the mayor Mihai Chirica. In fact, since then, the deputy Alexandru Muraru, also from PNL, who recently became president of PNL Iași, representative of the Government for Promoting Memory Policies, Combating Anti-Semitism and Xenophobia, warned local authorities about Goga's past and said he received assurances that his bust will either be removed, "or his anti-Semitic and persecutory activity will be visibly and thoroughly mentioned."
"The memorial cloth
Iasi City Hall added an "addendum" on the side of the base of Goga's bust. The bust remained in the same visible place, where he meets every morning with the students from "Cuza". Regarding the inscriptions on the pedestal, let everyone take what they want, what can be more democratic? ", Writes the historian Adrian Cioflâncă.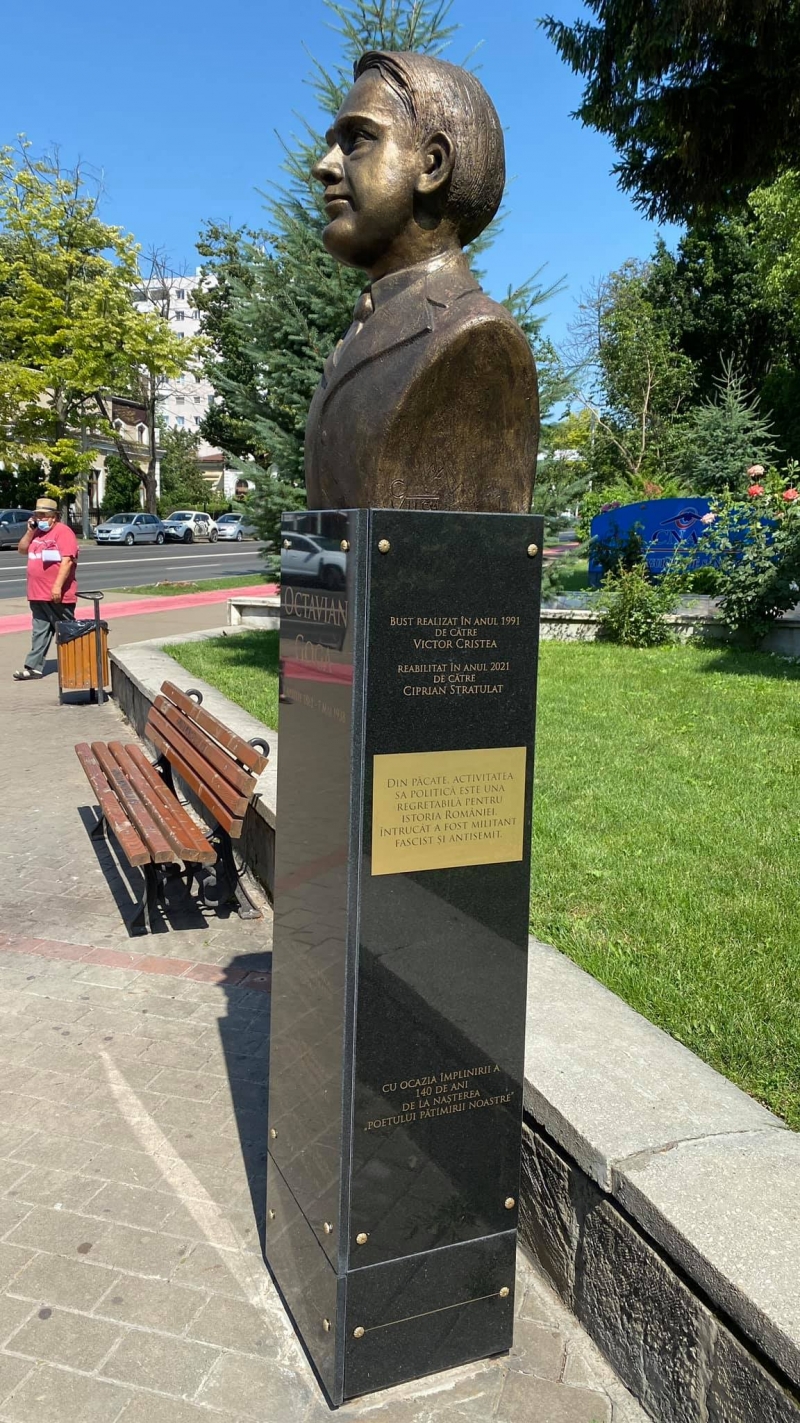 .