Illustration of Oppo A16 to support online business activities
Nextren.com – During the pandemic, many Micro, Small and Medium Enterprises (UMKM) must adapt due to activity restrictions.
There are some UMKM who immediately switched to selling online and got their business back running.
However, some still have difficulty adapting to this new thing, because they have long been accustomed to conventional business methods.
Regarding that, OPPO Indonesia supports innovation and works through the use of technology and mobile devices.
Also Read: Tips for Photographing Products Using the Oppo A16 Cellphone Camera for Selling Online
OPPO
Serving Kristina, OPPO Fan, a photography workshop activist for MSMEs
At the Entrepreneur Workshop with OPPO A-Series event which took place on October 8-9, 2021, OPPO reintroduced functional features in OPPO A16 that had been used by Inn and Props, SME players who focus on ornamental plants.
"OPPO always wants to provide support for business people, especially SMEs affected by the pandemic so that they can rise up and come out as winners."
"So that it can also inspire other economic actors to be creative, adaptive, and innovative in utilizing smartphone devices in doing business in the digital era, one of which is through workshops by relying on the OPPO A16," said Aryo Meidianto A, PR Manager of OPPO Indonesia.
At the Entrepreneur Workshop with OPPO A-Series, OPPO also invited Meyani Kristina Ningrum, a photography activist for MSMEs to share tips on food photography.
According to this woman who lives in Batam, the role of photos is very important, especially for MSME business actors.
Visual information in the form of photos will help MSME actors to promote products through social media more easily and quickly.
By utilizing social media, products from MSME actors will have a wider range of promotions while saving time.
Meanwhile, Inn and Props shares more experiences, obstacles, and obstacles when building a business from scratch.
Also Read: Official Skilled App Launches, Offers New Style of Online Training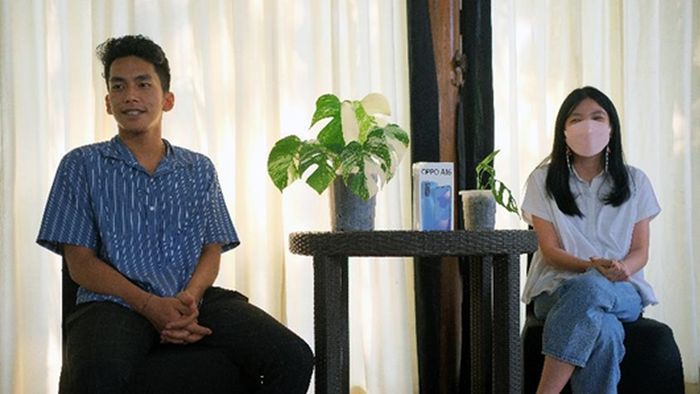 Oppo
Audrey and Keno from online houseplant seller @innandprops
Inn and Props, which is fronted by two young entrepreneurs, is also helped quite a lot by the presence of a smartphone device that has the ability to take pictures of ornamental plants.
With the ease of technology and features of today's smartphone devices, especially for photography, it is enough to help MSME actors to promote their products.
The main business capital on social media is photos that are packaged in a neat and orderly manner like Inn and Props did.
Armed with the OPPO A16, MSME actors can produce a variety of quality product photos, complete with relying on filters and modern photography features.
Meyani and Inn and Props are examples of users who rely on smartphones in their daily activities.
Both agreed that the camera features on the OPPO A16 were sufficient for activities both in food photography and also to promote the products being sold.
Also Read: How to Find Items with Photos, Online Shopping Made Easier!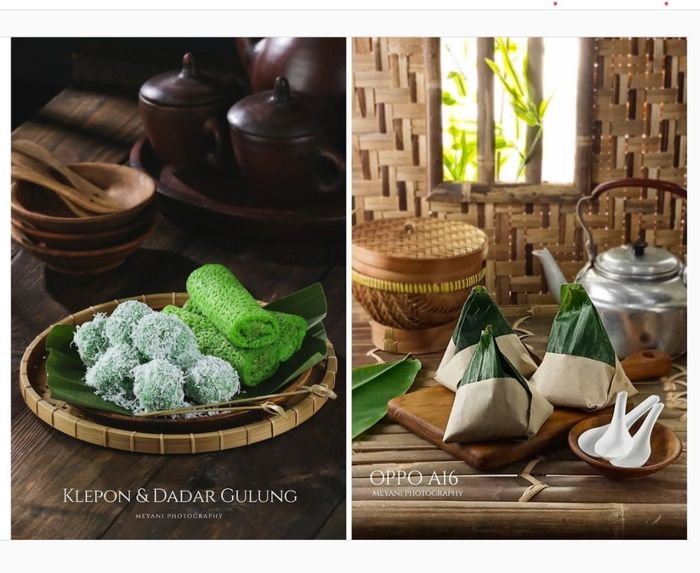 IG meyaniphotography
Examples of photos of SME products using cellphones
Meyani believes that the Expert Mode feature really helps her to be able to adjust the resulting product photos, while for Inn and Props the macro and bokeh features can be used to produce attractive photos for their customers.
OPPO presents a new A16 device with a difference in the new pearl blue color and also 4GB RAM and 64GB internal configurations.
This device can be purchased both online and offline throughout Indonesia at a price of Rp. 2,499 Million.
PROMOTED CONTENT
Featured Videos




.