The President of the European Commission was perplexed when she visited Turkish President Recep Erdogan. Only a chair had been set out for the male guest.
On Tuesday, EU Commission President Ursula von der Leyen visited Ankara. She came to the Presidential Palace with Charles Michel. He is President of the European Council.
Turkish President Ercep Erdogan received them on the steps outside the palace. He shook hands with Michel. When the turn came to von der Leyen, he bowed gently, with his hand to his chest. The European Commission's first female president was probably prepared that there would be no cordial handshake. Erdogan is increasingly branding himself as an Orthodox Muslim.
The embarrassing moment came after Erdogan had shown the way through the palace corridors. All three were to pose for the photographers.
There were only two chairs. And none of them were for the female guest. The video images show that the EU president is left confused. You can hear her say "ehm". Finally she finds a place on the sofa a little to the side for the two men.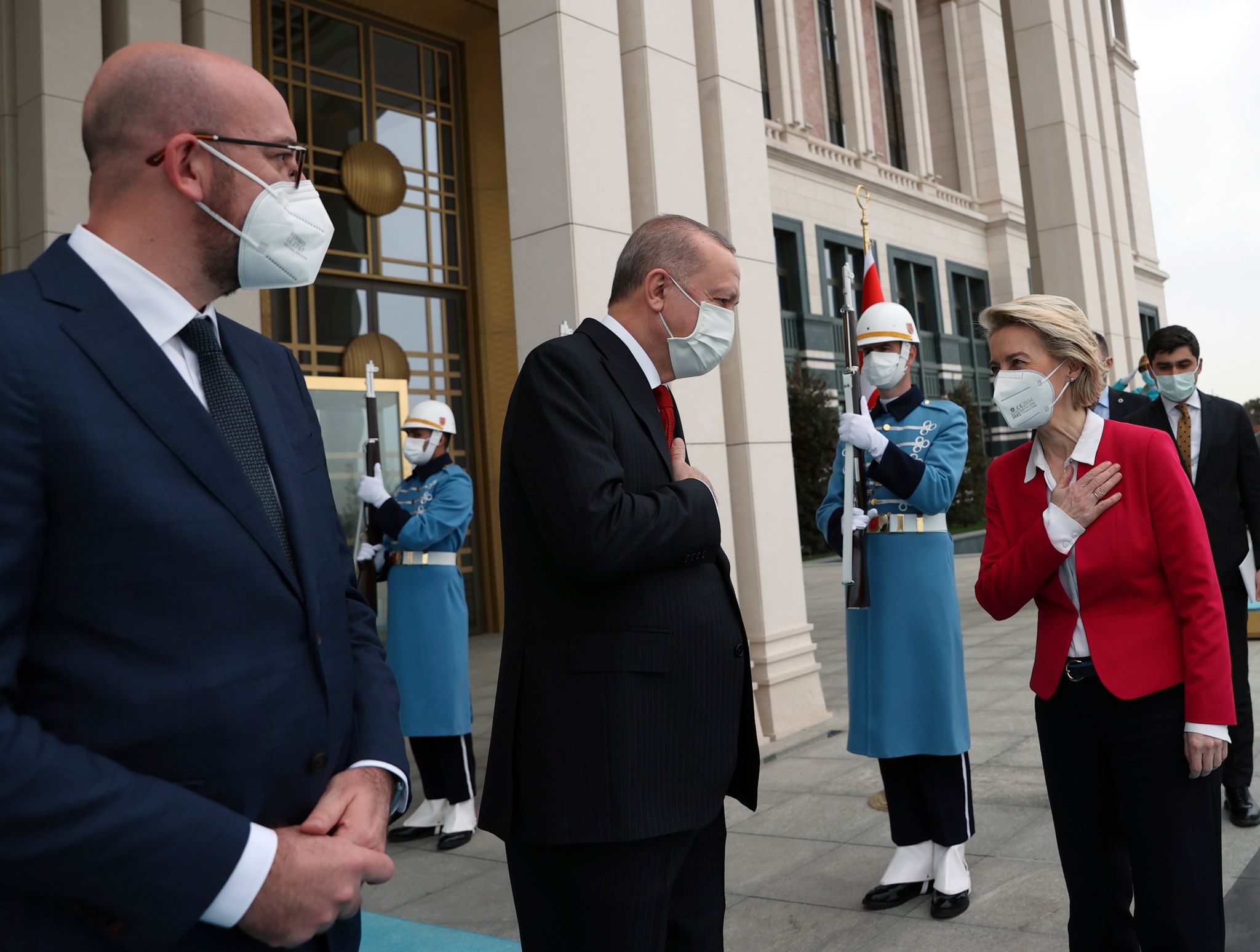 The Spanish representative in the European Parliament, Iratxe García Pérez, saw a connection between Turkey withdrawing from the Istanbul Convention on Violence against Women and Erdogan's behavior:
Annoyed EU President
Erdogan has turned more towards the EU after the change of power in the United States. President Joe Biden signals that he does not share the predecessor's position on the increasingly authoritarian Turkish president.
According to the news agency AP Erdogan liked that Donald Trump did not teach him about human rights.
On Wednesday, von der Leyen's spokesman said The Guardian that she had responded by focusing on gender equality when she was given the floor.
To The Washington Post says spokesman Eric Mamaer that it is Turkish diplomats who must take the blame for the missing chair.
He also made it clear that von der Leyen experienced the incident as an insult.
– The president expects that the institution she represents is treated as the protocols prescribe. That is why she has asked the people around her to avoid something like this not happening in the future, the spokesman says.
It is worth noting that von der Leyen's spokesman would not comment on Charles Michel's role in the small play. All such questions are forwarded to Michel's spokesman. Neither The Guardian nor The Washington Post received answers to their questions.