April 7, 2021 12:10 pm
Posted by Redacción –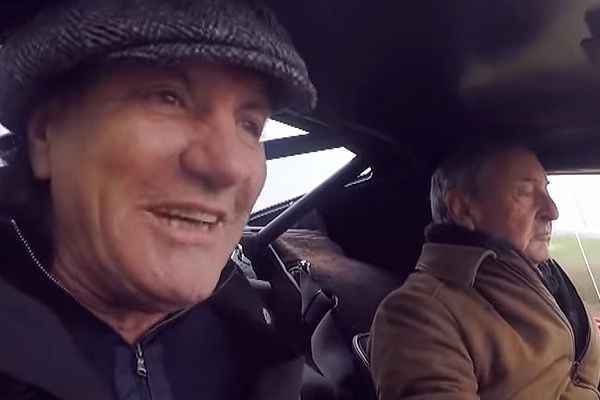 The couple of musicians passionate about motoring that make up the drummer of Pink Floyd and the singer of AC/DC has reunited. As we told you a couple of years ago, Brian Johnson received Nick Mason in your program "A Life On The Road", space dedicated to the motor that the vocalist presents on the channel AXS, and it was clear that this was not going to be the only meeting that would be lived between them given the chemistry that is perceived and the spectacular collection of cars of the drummer.
If at that time the protagonist was the Austin 7 Chummy that Mason had in 1964, this time the level rose to the Ferrari 250 GTO with which the one from Pink Floyd made Johnson enjoy a unique ride. We talk about a classic car valued at 40 million pounds, noted to have helped finance the tour "Momentary Lapse of Reason" in 1987, when it was used as collateral to cover the expenses of a tour that arrived after the departure of Roger Waters from the band. Risky bet that ended up being a success.
TO READ MORE: