MV Agusta Motor SpA is ready to enter the electric mobility market. It's not directly to the electric motor. Their first step is to introduce a new range of e-bicycles. The name AMO is taken from Italian or "I love" in English. It is offered in two variants, the AMO RR and the limited-produced AMO RC.
Savvy commuters know that carrying a Superveloce with them on a daily basis isn't a practical option, but it's cool. To overcome the problem of high mobility of urban communities, MV Agusta provides a solution by creating AMO. They can still get to work on two wheels from the most effective iconic brands. The e-mobility light vehicle from Schiranna can be said to fill a void and fulfill a need in a fast, stylish, and environmentally friendly way.
AMO is a minimalist style e-bike designed by MV Agusta for the modern resident. It has a structure with an unmistakable Italian taste elegance. On the official website they say that this electric bike was built with the same spirit as the legendary motorcycle.
The two models offered are RR and RC. Both bikes use Mahle's silent drive system. They can travel at speeds of up to 15 mph or 25 kph. Use a 250Wh Panasonic battery that is placed in the down tube. With a single charge, the power storage component is considered to be able to take the rider a distance of up to about 47 miles or 75 km.
Since this is an MV Agusta product, using the best device is a must. The AMO e-bikes feature Pirelli tires, disc brakes from Magura and belts from Gates Carbon Drive CDX Single Speed. This electric bike is also quite light and weighs only around 34 pounds (15.5 kg). Only 4.5 kg difference compared to most mountain bikes.
Also read: Energica Collaborates with Mavel to Create Powerful Electric Motor Technology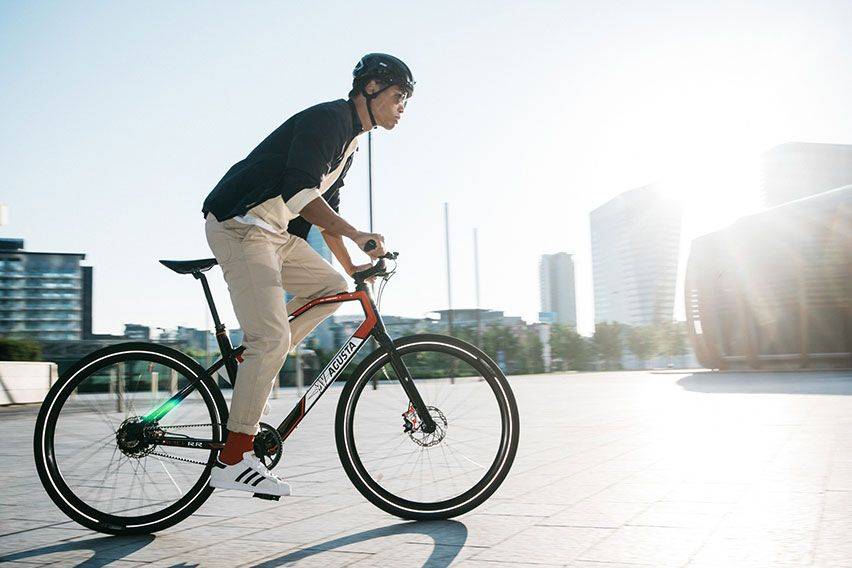 Elegance is also key in the product design of this legendary brand. The RR version comes in two colors, yellow-black and red-black. The limited-production RC features the classic red, white, and black Reparto Corse livery from the MV.
"We realized this was the right time to unlock the full potential of the MV Agusta brand. Speed, engineering quality and authentic Italian design are values ​​that resonate with urban dwellers and motorcyclists alike. I am sure that this step to diversify its portfolio with an interesting and different range of products will be well received by the market," said Timur Saradarov, CEO of MV Agusta SpA.
Saradarov also stated that the need for lightweight, affordable and environmentally friendly mobility solutions is increasing. Talking about affordability, the AMO RR sells for 3,075 Euros or the equivalent of IDR 52 million. Then the limited edition AMO RC is priced at 4,100 Euros (Rp 70 million). Affordable? Of course, this is the cheapest MV Agusta product line. (Bgx/Raju)
Sumber: MV Agusta, Road racing world, Motorcycle
Also read: Benda Motorcycle Releases LFC700, Cheap Cruiser Only IDR 86 Million Juta
.