A few weeks ago we reported that "Project CARS 3" was most entry-friendly part of the series shall be. It seems that the racing game will move further away from simulation in this move. Ultimately, the focus should be on the races and the drivers.
"Project CARS 3 is more focused on the driver from a game design perspective than it was in previous games. This new part is about responding to what makes motorsport so passionate for those of us who love it. The cars, the driving, the races, the speed – with Project CARS 3, we are really limited to these things, "says lead designer Kris Pope.
Adjustments and upgrades
In "Project CARS 3" the developers focus on features that are often used in more casual racing games. Among other things, new are the individual adaptation of vehicles and drivers as well as upgrades, which the makers say is an "exciting addition".
"We also added an entire layer to the game that introduces weekend warrior racing on street courses and other options. They are designed to bring new audiences to sim races in a way that doesn't overwhelm them, "said David Kirk, who is involved as a Principal Physics Programmer.
In "Project CARS 3" you are less concerned with technology and more focused on the racing. According to chief designer Kris Pope, it is an approach that would also exist in the real world. After all, there are numerous mechanics in professional teams who take care of the vehicle.
"We wanted to focus on the driver and racing again. Now you no longer have to calculate the service life of a set of tires for a car in a certain condition in a training session for hours. You no longer have to calculate how many liters of fuel you need to finish the race. And you are no longer punished for choosing the wrong strategy and so on, "said Pope.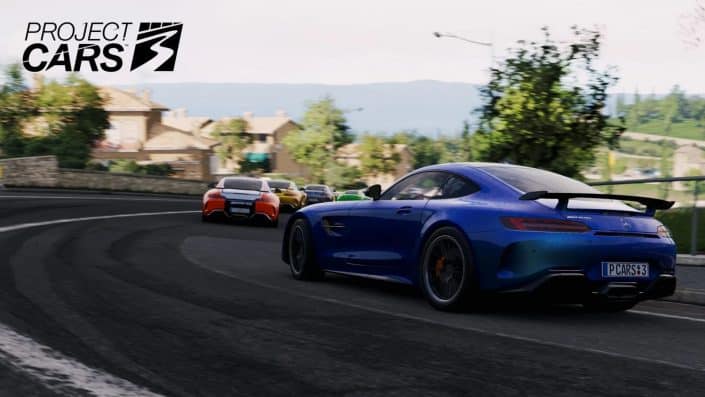 In "Project CARS 3", beginners should also get their money's worth.
Tire properties still present
This does not mean that the tires have no properties. According to QA lead Jussi Karjalainen, the dynamic tire mathematics are still used and have been "improved in many cases". However, the tires no longer have the potential to overheat in the long term.
"This whole dynamic situation-to-situation view is still going on – but if you want to slide around the area for a whole race, you can do it. You will be slower, but that's a different story! "Says Karjalainen.
On the subject
While the temperature of the tires in "Project CARS 3" continues to play a certain role, you do not have to worry about the wear and tear: "Basically, in Project CARS 3 you have no actual wear, but several levels that have to do with the heat model have, "said Casey Ringley, Vehicle Technical Art and Handling. If you are interested in the technical details on this subject, you will found it on the official developer blog.
"Project CARS 3" will be released am 28. August 2020 for PS4, Xbox One and PC.
More messages about Project CARS 3.
Links to Amazon, Media Markt, Saturn and some other retailers are usually affiliate links. With a purchase we receive a small commission, with which we can finance the free usable site. You have no disadvantages.