BVMiss Belgium Chayenne Van Aarle (23) was seriously injured this afternoon in a serious traffic accident on the E17 in Kruibeke, her friend Nicolas Enjoys told our editors. She drove into the back of a truck that was queuing up in the traffic jam towards Antwerp. She is in serious condition and was unconscious when she was pulled from the wreckage.
The accident happened at 1.32 pm on the E17, just before the exit to Kruibeke in the direction of Antwerp. Chayenne was just on her way from the home of her boyfriend, Nicolas Enjoys, in Waasmunster. She was on her way back to Linkeroever in Antwerp, where she lives.
Near Kruibeke, however, Chayenne drove into a truck that was queuing up in the traffic jam, there were no skid marks to be seen afterwards. The impact was particularly severe and her car ended up mostly under the trailer. It took firefighters half an hour to free her. It's a minor miracle that she was pulled alive from the wreckage. She also suffered a serious head injury. The heaviest blow was on the passenger side of the vehicle, but luckily no one was there. Chayenne received first aid on the spot by a mosquito doctor, and was then transferred in critical condition to the ZNA Middelheim in Antwerp. She is now conscious again.
"Chayenne has severe injuries to the face and the rest of her body. She also has bruised lungs and internal bleeding. But according to doctors, she is reasonably stable," says her friend.
Election continues
It is a painful end to her year as Miss Belgium. Her successor will be crowned this Saturday. Organizer Darline Devos is relieved that Chayenne is no longer in mortal danger. "I was horrified to hear that the fire brigade had to free her," she says on Radio 2. She also thinks it is terrible that Chayenne will not be able to crown her successor. "She is a real stage animal and I wanted to see her there, she would open the show with her own song. She speaks perfect French and Dutch, so as a presenter backstage she would have done brilliantly. The election can go ahead, yes. Everything is settled, but I hope Chayenne can still be a part of it in some way. It was her thing, she was really looking forward to it. A video clip has been made of the opening song she was supposed to perform, which we can show. I will then hand over the crown myself. In times of corona I did that too. But the most important thing right now is that Chayenne is out of danger."
The current miss still drove the Volvo V40 of Elena Castro Suarez, who received the crown in 2019. The cars last for a few years on the circuit, but Chayenne's predecessor Kedist Deltour had an accident with the most recent car, making it unavailable. That is why Chayenne was allowed to use the 2019 copy.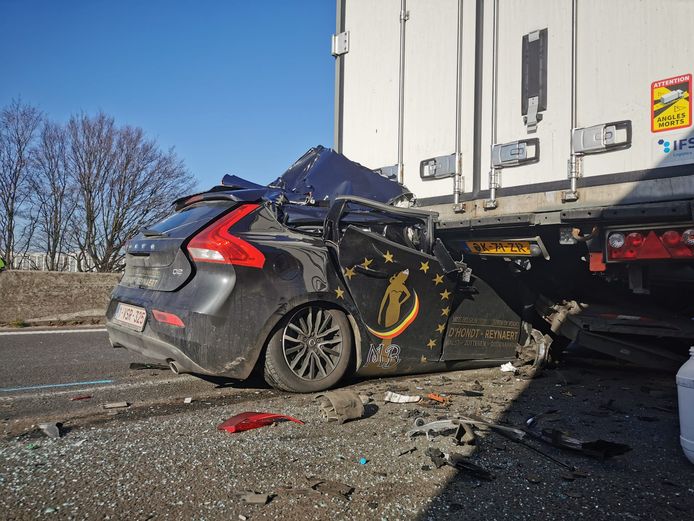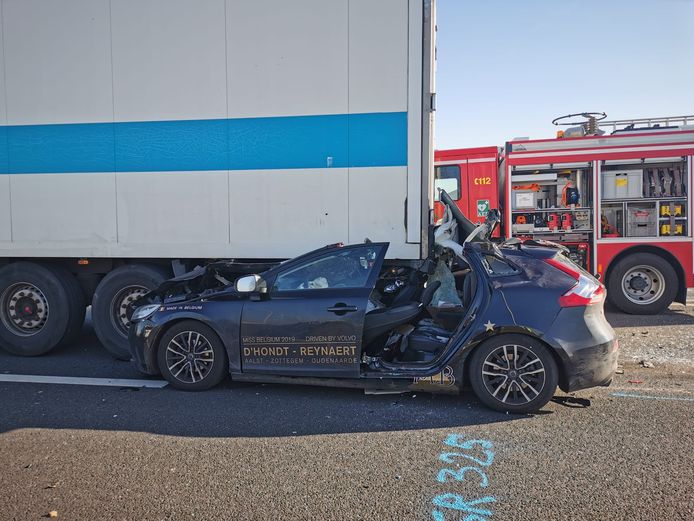 READ ALSO
Brand new friend of Miss Belgium in conflict with her boss: "Darline called me an unreliable woman fool"
LOOK. Chayenne is crowned Miss Belgium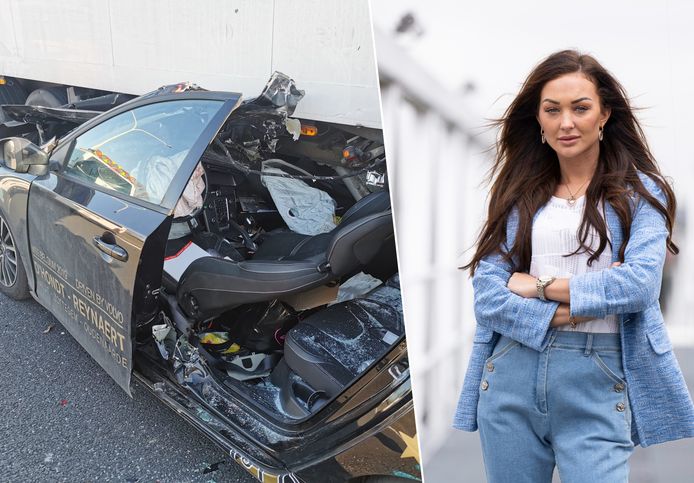 Free unlimited access to Showbytes? Which can!
Log in or create an account and don't miss a thing of the stars.

Yes, I want free unlimited access