Originally, the song "If You're Gonna Love Me" was created in Latvian under the title "If You Love Me" and included in the album "Lost in the City" released last December. This is the seventh album Riva has released during his career. The song has also inspired the creation of its English version, and it will be performed on the stage of the "Eurovision" Latvian selection competition on February 5.
"When singing the song in Latvian, those feelings resonated so much that I realized that I want to share it with a wider circle that extends beyond the borders of our country and that is why the song was written in English," reveals the musician Markus Riva.
"The story, of course, is about love – one you long for and strive for, where you are accepted as you are. And if you ever experience it, then any doubts must be given up and it must be allowed to happen. There is also a song about it – about the courage to give in to what we really feel, "the musician continues.
The video for the song was made last weekend. Although it was originally planned to be filmed on the side of Liepaja, in Karosta by the sea, the threat of a storm made me abandon this idea at the last minute. Despite the obstacles, the musician has managed to create a video story in the world-popular "cinematic" style, which was filmed while driving in the streets of Riga, by the sea in Lapmežciems and in the abandoned factory premises.
The director of the video is Pavel Trebuhin, with whom the musician has already created several video clips for the songs – "I Don't Meet", "This Time", "Свадхистхана", "Не зови", etc.
"Right now, there is a gloomy weather outside the window, the general mood around the world is complicated, and perhaps that is why the video has become in a melancholy mood – it alternates between dark and light. But I believe that after each dark period, the light will come again, and love is definitely the way to go, "says Markus Riva.
This year Markus will participate in Supernova for the eighth time, which gives the artist a certain advantage, as he has accumulated a considerable amount of experience.
"Many people ask me why do I need it again? And I can honestly say I'm doing it because I want to stay true to myself so I don't have to shoot myself. If I feel the urge to participate, then I do! Every year there are different circumstances, different actors, and every year it is a new challenge and a new opportunity. I am also very inspired by people who want to see me on the big stage – this is also my biggest source of motivation, "says the musician about participating in the song contest.
Others are currently reading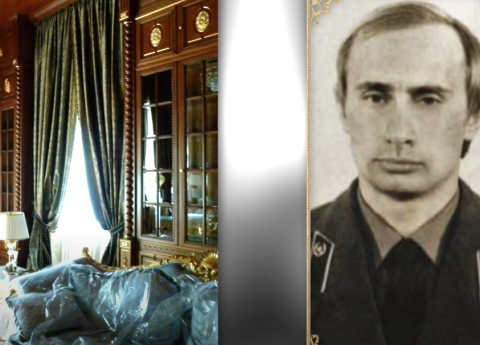 "He's much worse than we imagined." The Navalny team publishes several hundred photographs of Putin's castle