class="cf">
Sports Arena Foreign News – Galatasaray's struggle to add to the squad on the last day of the transfer Nampalys Mendy's arrival in Istanbul did not happen at the last minute.
Tuesday evening for the Senegalese football player Leicester City The yellow-red people, who contacted with and reached an agreement for a rental transfer, accelerated their work in order to raise Mendy.
Speaking about the transfer of Mendy, who is in Senegal due to the break for the international matches, to Galatasaray, manager Yacine Ayad said, "The two clubs (Leicester – Galatasaray) have reached a loan agreement for the transfer. The player has to arrive in Dakar in the next few hours. Therefore, we want to finish this job before the Turkey transfer window closes," he said.
class="cf">
ASSUNÇAO WITHOUT MENDY
After these developments, Galatasaray gave up on the transfer of Mendy and reached a loan agreement with 21-year-old Gustavo Assunçao from the Portuguese team Famalicao.
MANAGER EXPLAINS WHY THE CANCELLATION
Nampalys Mendy manager Yacine Ayad explained why the transfer of the Senegalese player to the yellow-red team did not happen. Ayad stated that the remaining time for the transfer to end was not enough for the transfer to become official.
Speaking to Foot Mercato, Ayad said, "Galatasaray and Leicester City did everything to bring Mendy to Istanbul on Wednesday, but time was very tight and unfortunately we did not have time to do the health checks on time."
REMAINED AT LEICESTER
Mendy, who transferred to Leicester City from Nice in 2016 and paid 15.5 million euros for his testimonial, could not make the expected explosion in the Premier League team.
Mendy, who was sent to Leicester's U23 Team at the beginning of the season, could not play in any official match with the A team this season.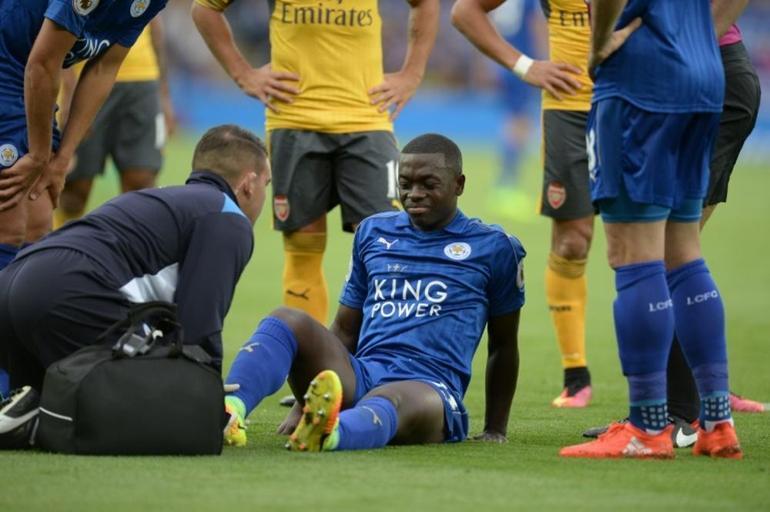 class="cf">
GALATASARAY FINISHED ASSUNÇAO
After the cancellation of Mendy's transfer, Galatasaray agreed with 21-year-old Gustavo Assunçao and brought the young football player to Istanbul.
Galatasaray will pay 100 thousand euros to the club as a rental fee for Assunçao. The option to buy was set at 3.5 million euros. It has been learned that this option lasts until 30 June 2022. In addition, if the yellow-red people use the option, they will pay the testimonial fee until July 15, 2023.

Pro Virtual Betting only Misli.com'da! The first and only in Turkey, immediately sign up…
.