Since iOS 13, the iPhone benefits from an "optimized recharge" which limits battery wear by avoiding keeping it at 100% unnecessarily. Typically, if you plug in your iPhone before falling asleep, the battery will be maintained at 80% most of the night, then it will be raised to 100% just before you wake up.
Only, users do not see the color of this functionality although it is activated by default. An update of his technical sheet (in English, the French version has not yet been updated) gives an explanation.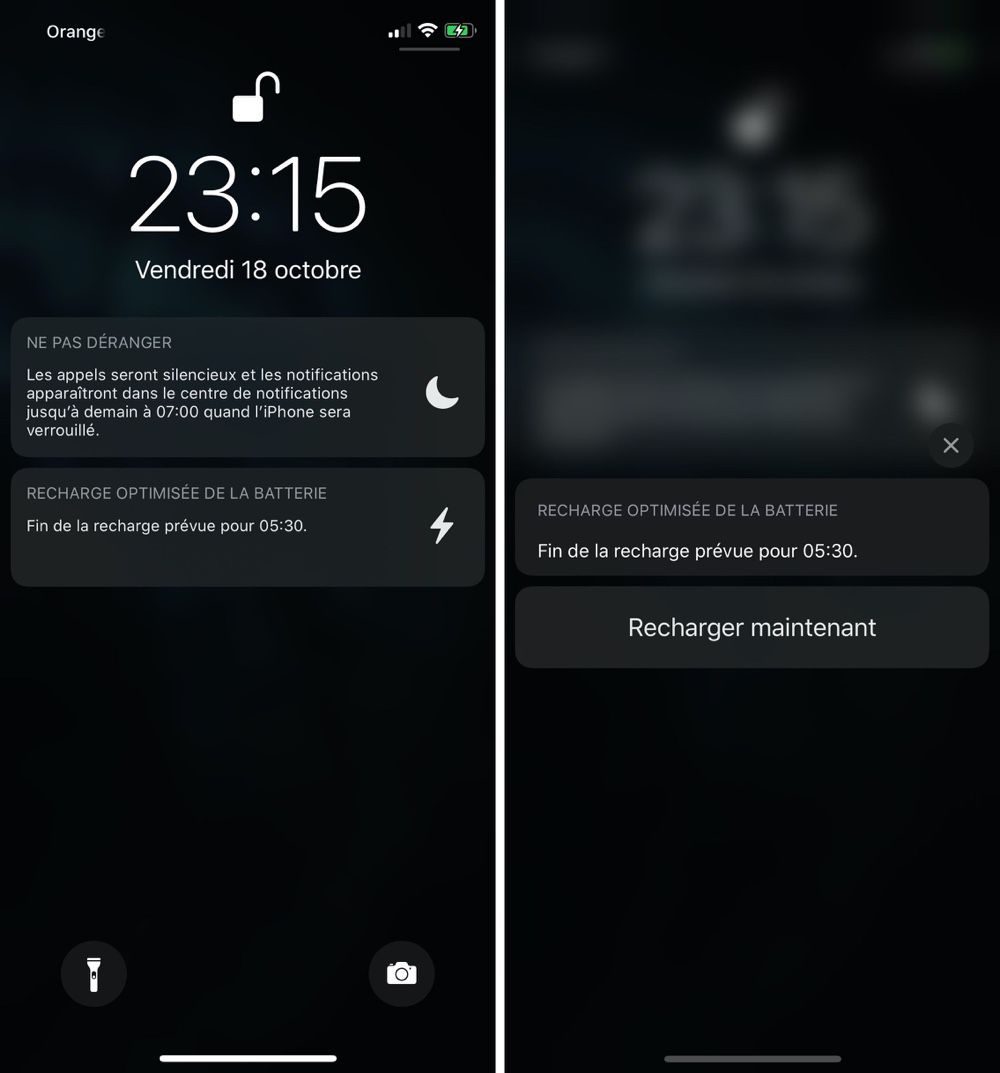 Apple now specifies that for this new feature to work, the following three options must be activated (this is normally the case by default):
settings > confidentiality > Location services > Yes
settings > confidentiality > Location services > System services > System customization
settings > confidentiality > Location services > System services > Important places > Important places
It makes sense, the optimized charging only activates when your iPhone foresees that it will be connected to a charger for a long time. However, to predict this, your iPhone must know your geolocation, especially if you are at home or at work. If you're traveling, optimized charging shouldn't activate, as your "charging routine" is more likely to vary – and Apple doesn't want you to end up with only 80% runtime, when you expect to have it 100%.
As a reminder, if you wake up in the middle of the night and you need your iPhone to be fully charged, you can temporarily deactivate the optimized recharge by long pressing on its notification. If you do not see this notification in the early morning, when you wake up, it is normal, it disappears automatically when the optimized recharge ends.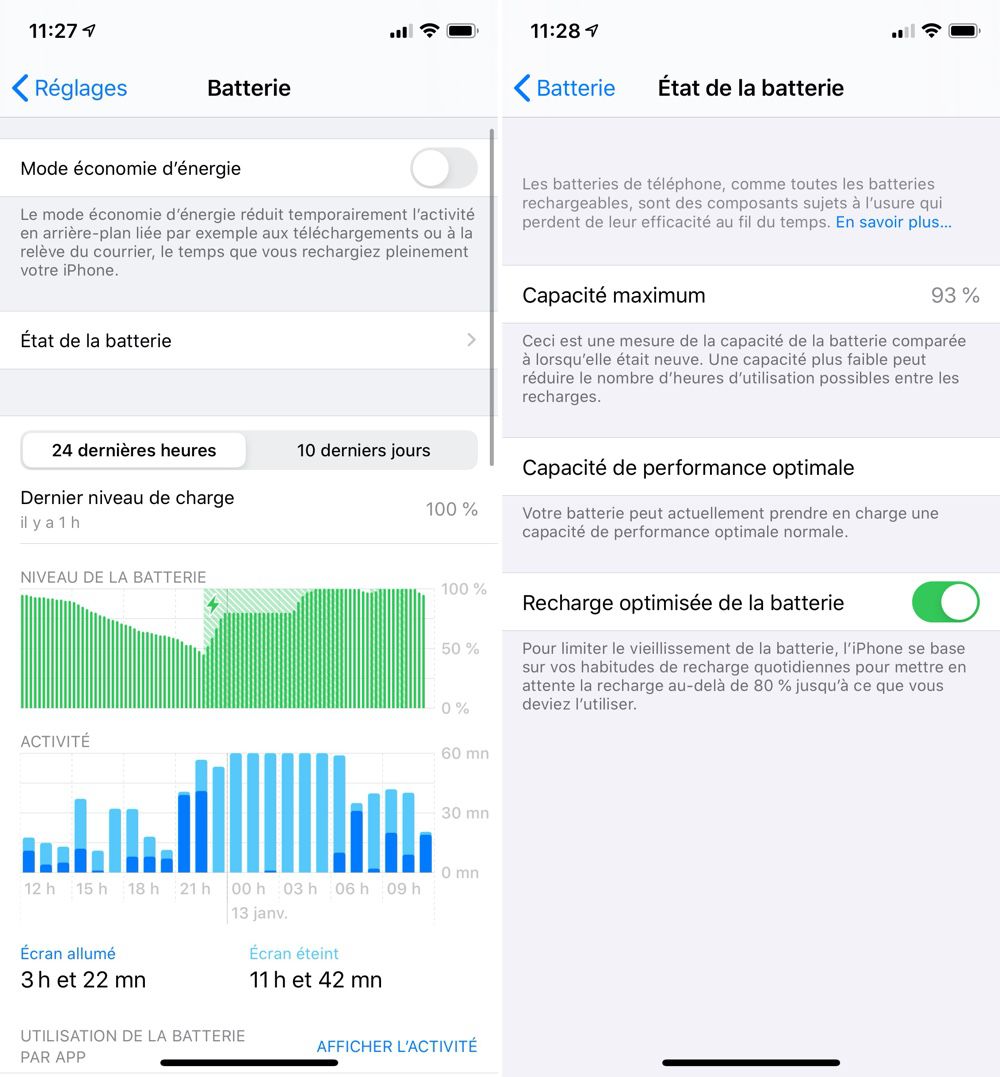 However, you can check if the optimized recharge activates well by observing the statistics on your battery in settings > Drums. You should see its level stagnate at 80% during the night (or during the day if you usually leave your iPhone plugged in for several hours when it is day).
OnePlus recently copied this feature to improve the lifespan of its batteries.
.