Investing in personal loans, also known as P2P loans, has seen an increasing demand from investors in recent years. As a financial blogger, who has been reporting regularly on this still relatively new and alternative form of investment since January 2019, I have not only experienced it first hand, but am also partly responsible for this development myself.
Further advancing the discourse on P2P loans is particularly interesting for me because, in my opinion, there are clear advantages over traditional and more conservative forms of investment, although the risks must also be weighted significantly higher and should be viewed differently.
display

Leading marketplace for investing in loans
✔️ 12.51% current average interest rate
✔️ 341 536 investors
✔️ 5,689,344,199 euros were invested
More info*
What is important, for example, when you are dealing with an entry into the world of P2P lending? Based on this question, I have listed a few aspects that a private investor should think about in advance.
Investment horizon and liquidity
From my point of view, the most important question at the beginning is how long you want to invest your money in P2P loans and how liquid you want to dispose of your invested capital. Since you can invest in consumer loans with a term of five to sometimes eight years on some P2P platforms, it naturally takes a bit longer for the money to find its way back to you. Payment delays or loan defaults can add to the period.
With some providers there is also the option of selling your loan shares via a secondary market, but this is usually only accompanied by fees and a discount on the return. Therefore, think in advance for how long you can do without the capital invested.
The alternative would be to consciously look at P2P platforms with short-term consumer loans, the so-called payday loans, where your money is only invested over a few weeks and months. You can currently find the supposedly most liquid investment product in the P2P environment, with daily availability, at Bondora Go & Grow.
Quality vs. quantity
Broadly diversified, never regretted? Or is it more about quality than quantity? Anyone who deals with the selection of the right P2P platforms for themselves should pay attention to some criteria (including those presented here). But how many P2P platforms should you use to diversify your investment in the end? What makes sense and what is exaggerated?
First of all, it depends on how much money you actually have available and want to invest in P2P loans. In my opinion, it is enough for up to 2,000 euros to limit oneself to a P2P platform. Two providers can make sense up to 5,000 euros and four for up to 10,000 euros. But please understand this only as a guide on my part. The most important thing is that, depending on the platform, you can ensure sufficient diversification at the credit level in order to absorb possible loan defaults (see point 3).
display


Leading marketplace for investing in loans
✔️ 12.51% current average interest rate
✔️ 341 536 investors
✔️ 5,689,344,199 euros were invested
More info*
Since there is no P2P fund or index, it is advisable to consider several P2P platforms for your investment. However, I am not a fan of maximum diversification at platform level, but rather rather concentrate my P2P investments. On the one hand, you create certain cluster risks, you increase the time required, which reduces the real return (time = money) and also increases exponentially the probability of being affected by a platform failure or a scam.
Personally, I have currently invested +35,000 euros on six different P2P platforms and have so far been spared from failures such as at Envestio, Kuetzal or Grupeer.
Sufficient diversification per P2P platform
As indicated in point 2, it is important to have enough capital for diversification at credit level for each P2P platform. This enables possible loan defaults to be absorbed. Especially with real estate platforms or providers of business loans, the minimum investment amount per asset is often between 50 and 100 euros.
Ideally, you should invest in at least 100 assets for a sufficiently diversified loan portfolio, which corresponds to a degree of diversification of 1. So if you are interested in a P2P platform, consider in advance whether you can guarantee sufficient diversification with your investment amount.
Track Record
In recent years, many P2P platforms have shot up, so that you can quickly lose track of things. That is why it makes sense to take a look at the track record and history of the company. Although this does not guarantee future success in the long term, I would generally advise against investing in platforms with less than two years of market experience. Especially not if there is no coherent background story.
Even if it is sometimes difficult to imagine, some companies have been on the market for over a decade. In some cases, there are also established and sustainably profitable parent companies of the P2P platforms that have been involved in lending for a longer period of time.
regulation
Since there is still no uniform legislation for online lending between private individuals across Europe, it is up to the individual countries to determine how this is done. While in Germany, for example, a banking license is necessary for P2P lending and you are therefore also subject to the control of BaFin, in Latvia there is still no state regulation for this business model.
What gives the P2P platforms a lot of leeway in the design of business processes, however, also means a massive risk in terms of security from the consumer perspective. In this respect, one should always take a look at whether there are state institutions and / or legislation in the respective country of the local P2P platform that keeps a watchful eye on the company and sets certain rules of the game.
transparency
How transparent is the P2P platform in what it does? Can audited annual reports be found on the website? Can you find out who the people in management and the shareholders behind the company are? Can you create your own analyzes of the quality of the loan portfolio? Do you have access to all important documents such as user agreements, rights of claims, pledges or guarantees?
The more often the question can be answered with yes, the more transparent the company and the more predictable the risk-opportunity ratio.
The implementation: how do I start?
With the above-mentioned impulses you have hopefully got a first impression of which criteria are important when choosing a P2P platform. Finally, I would like to give you two specific pieces of help for the implementation.
First: As you can see above, there are many criteria to consider when choosing a P2P platform. To make the overview a little easier for you, you can check out the P2P platforms comparison look at. There you will find a preselection of 15 P2P platforms personally selected by me, where I would start with a closer look.
Second: Especially at the beginning, you learn the most from the experiences of other private investors. So feel free to take a look at the P2P loan community Facebook come in, exchange ideas with other investors and benefit from the swarm intelligence of +700 members.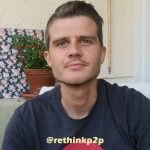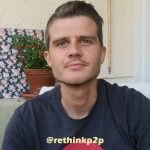 About the author: Denny Neidhardt is a 31-year-old financial blogger and book author from Berlin, who has been writing regularly about P2P loans as an investment since January 2019 and shares his experiences with other private investors. On his blog re:think P2P Kredite To do this, he analyzes the business models of individual P2P platforms, questions their developments and observes overarching trends from the world of crowdfunding. You can find his content – sometimes exclusively – on his YouTube-Kanal.