It would make sense. First, we can see a certain pattern in AMD coolers Wraith prepared before the first issue Zenu (which users perceived positively). First, we can see Intel's efforts to address the waste heat side, which can be seen as a preventive elimination of one potential defect in the beauty of the processor line. Alder Lake.
Slajd informs about three box coolers for 65W models of desktop version of processors Alder Lake. Note FPO / For Placement Only means that the design captured in the images may not be final and may change at will. The construction is best seen in the picture on the far right, on the RS1 model, which does not have all the ribs blackened and it is therefore better to see the design.
The base of the heatsink is similar to the current models, where radial ribs protrude from the center of the passive part. The novelty is that in addition to these "base" ribs (silver for RS1), (blackened) ribs continue upwards and line the radiator blades. This increases the area of ​​the passive part. The formula for all three models seems to remain: two base ribs, one raised, one base shorter, one raised and again two base…
The individual models then differ from each other in two respects. RH1 (left), which is designed for Core i9, is higher. RM1 (Core i7 / i5 / i3) and RS1 (Pentium / Celeron) appear to be identical in proportions. RM1 is equipped with a blue LED strip as shown and has all the ribs blackened. RS1 is off and the base ribs remain silver.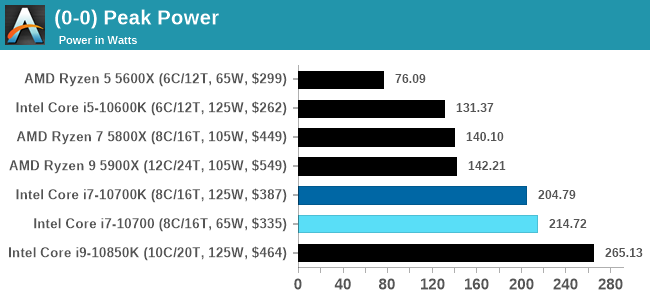 Anandtech
Intel seems to continue to push the principle of the last few years to pack a heatsink only for 65W models. It is also worth noting that Intel has prepared three versions of heatsinks for 65W models. However, this probably corresponds to the fact that even the current 65W Core i9 / i7 processors have a real consumption significantly (maximum and several times) higher than 65 watts, and it is therefore desirable to equip them with a heat sink that can dissipate at least more than 100 watts of heat.