Photo: aa.com.tr
Place of terrorist attack
The explosion killed at least five people. Six are injured. Nobody claimed responsibility for the attack.
In the center of the Somali capital Mogadishu, a suicide bomber in a cafe detonated an explosive device. At the time of the terrorist attack, there were visitors in the room, writes Shabelle Media Network.
At least five people were killed. Six were injured.
The cafe where the explosion took place is located next to the busy Fagah quarter.
None of the terrorist groups have yet claimed responsibility for the attack.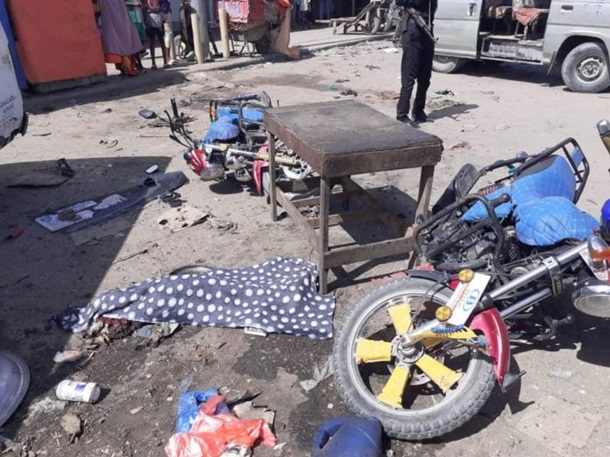 Also Korrespondent.net wrote that in Pakistan
blew up a car with a journalist
… The man died in the explosion of a device installed under his car. The separatists accused him of collaborating with the security forces.
Recall that in Bukovina a man died in a shell explosion in the forest. A 53-year-old resident of Rivne, while searching for historical treasures, stumbled upon an artillery shell from past wars and was blown up on it.
News from Correspondent.net in Telegram. Subscribe to our channel https://t.me/korrespondentnet
.