Willebroek Photos and videos of the performance of singer André Hazes in disco Carré in Willebroek cause a stir on social media. "People who dance together in full corona crisis, pass the microphone … This is a blow in the face for the healthcare staff." According to Carré manager Tim Van Campenhoudt, everything went safely. "We really do take our responsibility." The police is investigating the case.
Your cookie settings ensure that this content is not displayed.
Adjust your cookie settings On. (allow social media)
The Carré discotheque has been closed since March, but now opens a restaurant after a summer terrace during the holiday months. On Saturday evening during 'CarréFoodFest' a guest appearance by André Hazes was on the agenda, the photos and video images of that concert cause resentment.
Economy over health
"These images are a blow in the face of the healthcare staff and show that for many the economy takes precedence over health," says Peter Huyck, head of Technical Services and Operations at the Onze-Lieve-Vrouw Hospital in Aalst. "Are these people doing this now to make sure that the so-called non-urgent admissions and interventions have to be postponed again? You don't organize these kinds of activities on the eve of Phase 2 in hospitals. "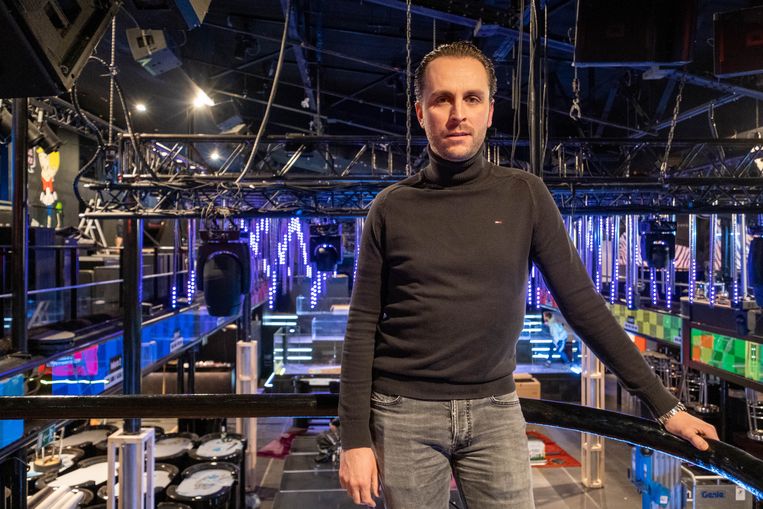 Storm of criticism
Huyck is not the only one to protest, several videos and accompanying comments are circulating on social media, which have now also reached Carré manager Tim Van Campenhoudt. "This storm of criticism is unjustified, because you don't see everything in these photos and video images. It makes sense that people post the best moments of the evening on social media, but we are really careful. "
Back gates
"First and foremost we as Carré are allowed to run a restaurant, after all we have always had that license. So we do not use loopholes in the legislation as many claim. As entrepreneurs, we have been pumping to avoid drowning since March and have the right to organize things if we adhere to the rules of the government. Our goal is to organize safe, pleasant evenings, nothing more. "
Crownstewards
"We deploy several corona stewards during CarréFoodFest who keep an eye on things and immediately correct our customers when necessary. André Hazes himself also regularly pointed out their responsibilities to those present between two songs. 90 percent of the partygoers therefore sat obediently in a chair waving their arms for the entire performance. The agreement is therefore clear: anyone who does not keep to the agreement may leave after a few warnings. "
Investigation started
The video images of the performance also reached the local police of Mechelen-Willebroek. "In the course of Sunday we were indeed notified of the party that took place on Saturday evening and therefore started an investigation into whether or not the Covid-19 rules were complied with," said police spokesman Dirk Van de Sande.
"Because an activity in Carré was also planned for Sunday evening, we also checked on site. At that time – with the exception of a minor breach, for which the report was also made – everything was fine. The investigation into the events of Saturday evening is still ongoing. "
---
.