STORY OF THE DAY – the designer designed a reliquary to showcase the cathedral's famous treasure.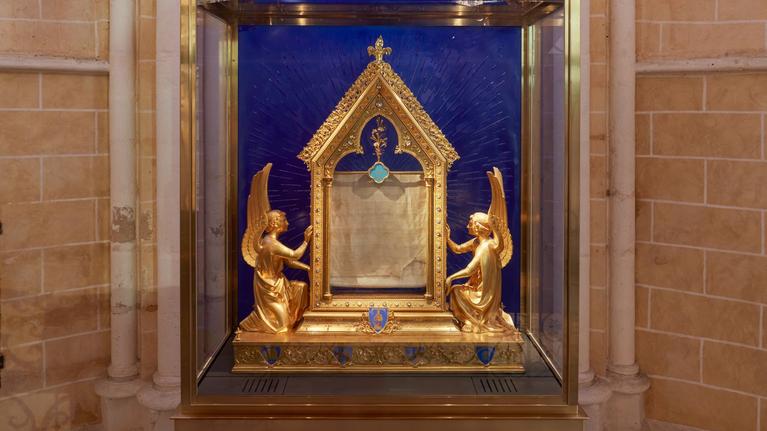 Give a facelift to sacred places, by bringing in contemporary artists, that's what pleases. In Angoulême, Jean-Michel Othoniel's staging for the treasure of Saint-Pierre cathedral caused a sensation in 2016, with its set of glass beads and aluminum rings. To house the femur of the missionary Pierre Aumaître, canonized in 1984, he had designed an all-gold reliquary, like a huge jewelry box deliberately ostentatious. That of the designer Hubert Le Gall for the veil of the Virgin (according to tradition, it was worn at the Annunciation or during the Nativity) is quite the reverse. It was inaugurated with great pomp on Wednesday morning in Chartres Cathedral.
This is the first time that I have combined my two hats, that of scenographer and creator, to transcend an object and make it even more spectacular

Hubert Le Gall
In addition to meeting strict conservation standards (a sliding tray allows the work to be released without direct handling), its shape is divine sobriety. It evokes, by its saddleback roof, the Holy Shrine of the Ancien Régime. The powerful lines of the case
.