With this calculation, the authors indicate that in the case of the introduction of minimal restrictions in Russia (as, for example, in Brazil), the number of victims could be more than 80 thousand people. According to the HSE, these measures were helped by measures taken by the government and responsible behavior of citizens who went to minimize contacts and self-isolation, as well as enterprises that switched to work remotely.
They pointed out that the total number of cases with minimal restrictions could reach 11.3 million people (despite the fact that, according to data as of June 29, 10.2 million people fell ill).
As one of the authors of the study, vice-rector, director for expert and analytical work at the Higher School of Economics Andrei Zhulin, noted, "saved lives are the result of regulatory measures by the authorities and responsible behavior of citizens." "It is not possible to reliably separate these effects," he said.
According to data on the morning of June 29, the number of victims of the pandemic in Russia reached 9166 people. According to the Worldometers statistics portal, the country ranks 12th in the world for this indicator, although it is in third place in terms of the total number of infected people.
The largest number of deaths recorded in the USA (128.4 thousand), Brazil (57.6 thousand), Great Britain (43.5 thousand), Italy (34.7 thousand).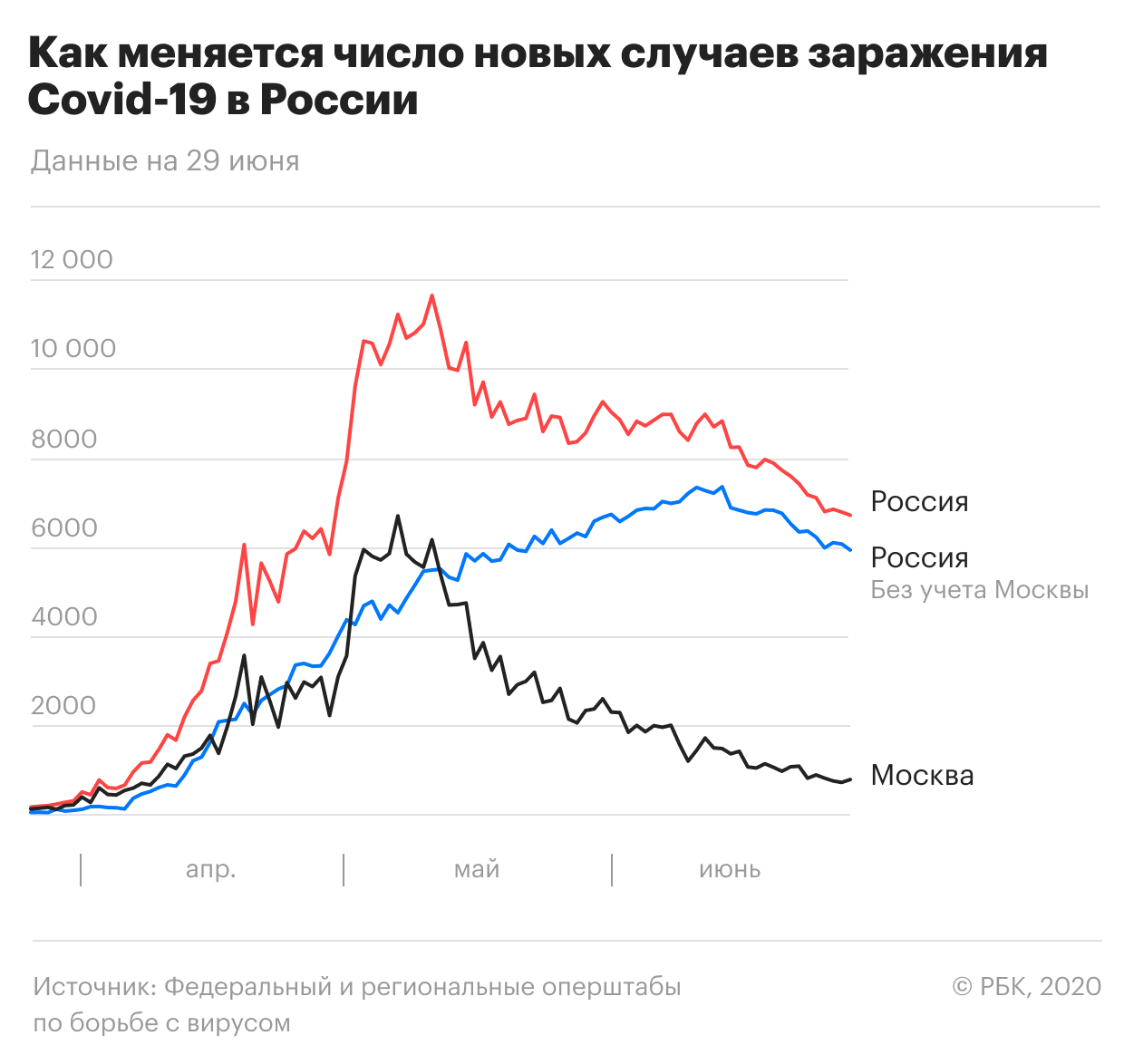 .