Google announced yesterday that access to its Stadia Pro subscription, billed € 9.99 monthly, would be free for everyone for two months.
Let's see how to activate the offer and take advantage of this service. Cloud gaming.
Activate the two month trial at Stadia Pro
1. On your Android smartphone, download the application Stadia.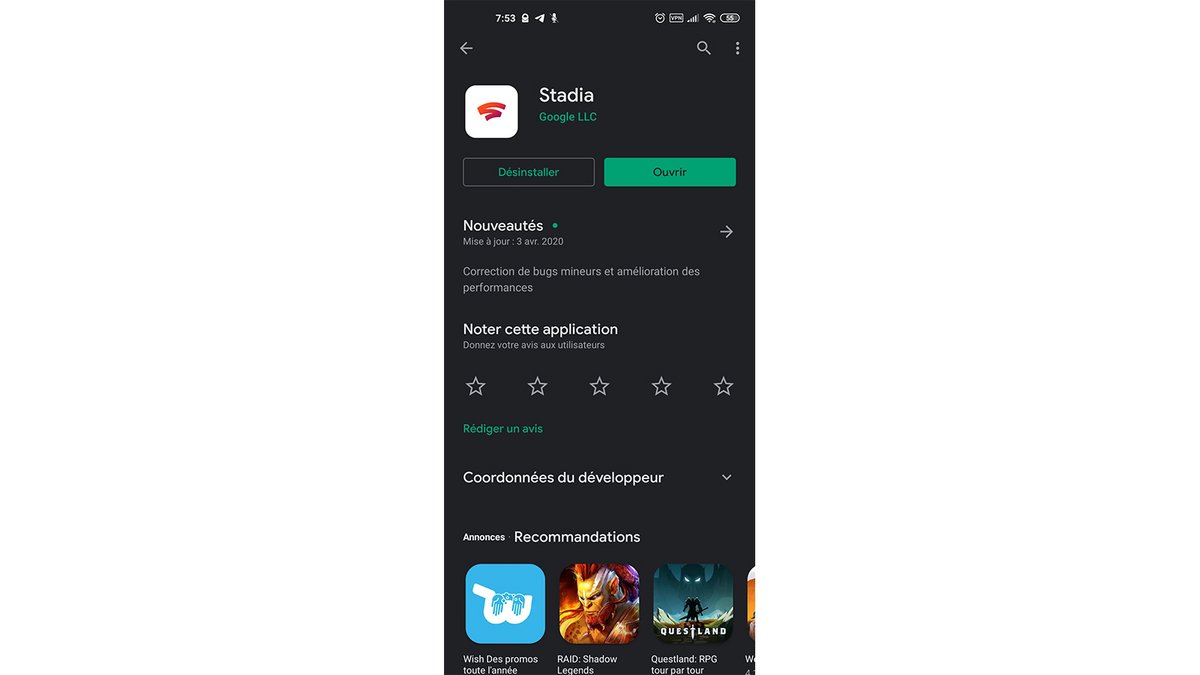 2. Open the application, and confirm the Google account to use.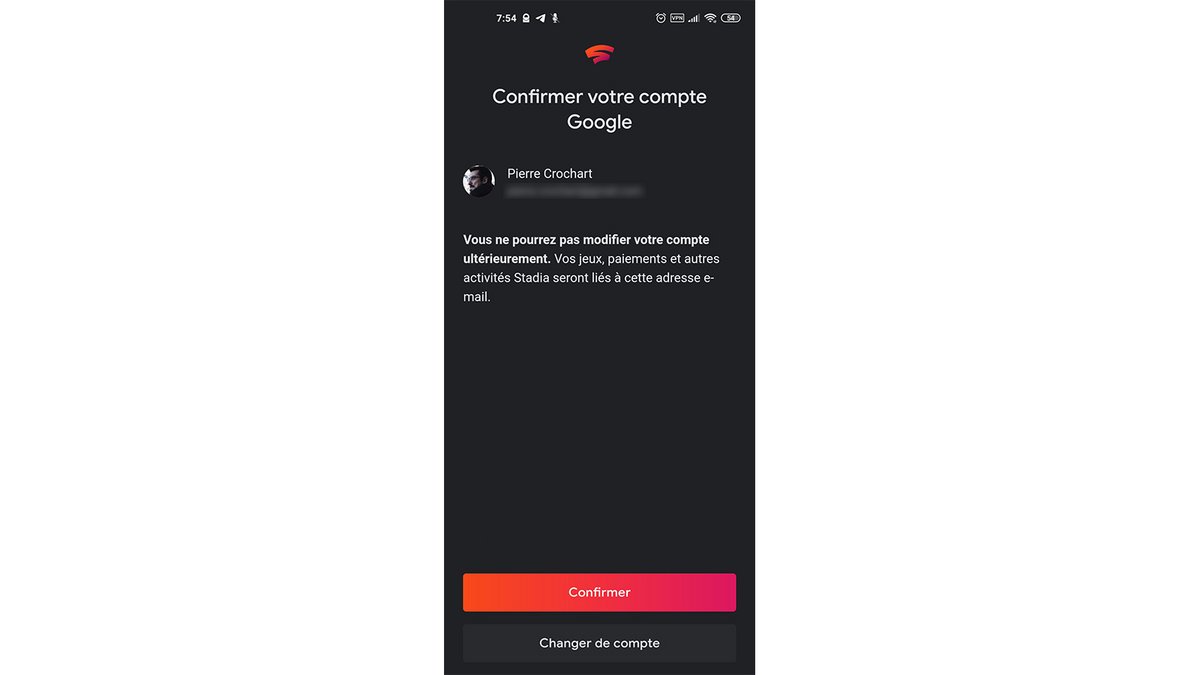 3. On the page asking you to enter an invitation code, select "Continue without using a code".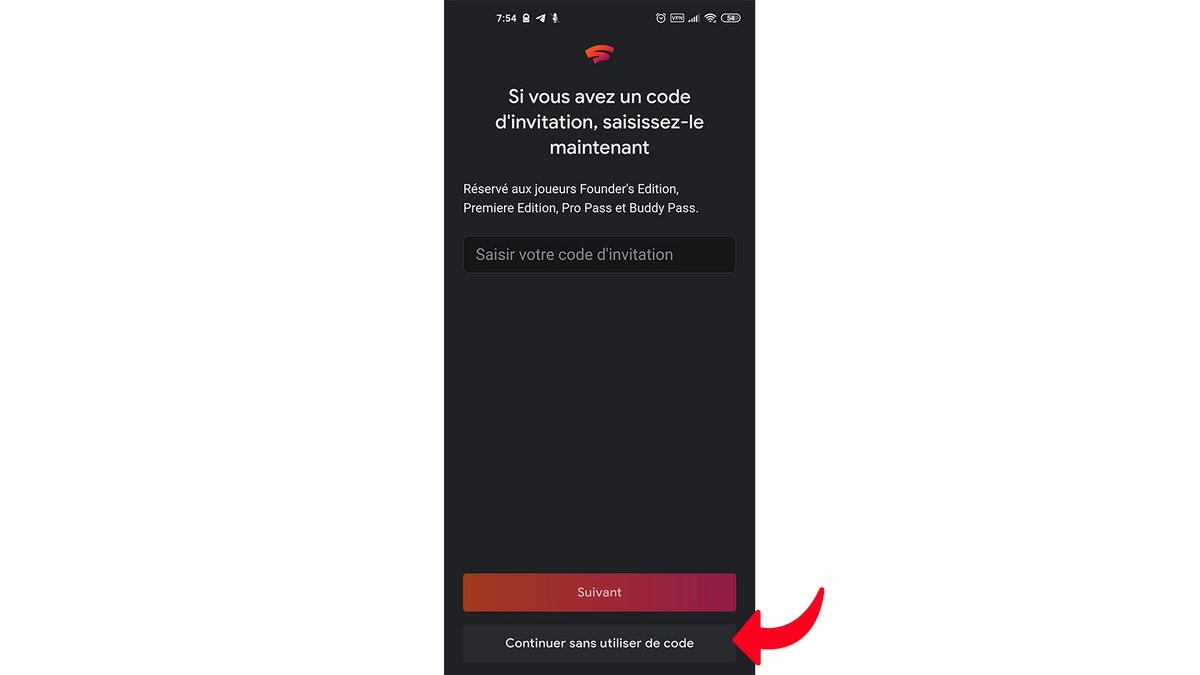 4. Choose an avatar for your profile.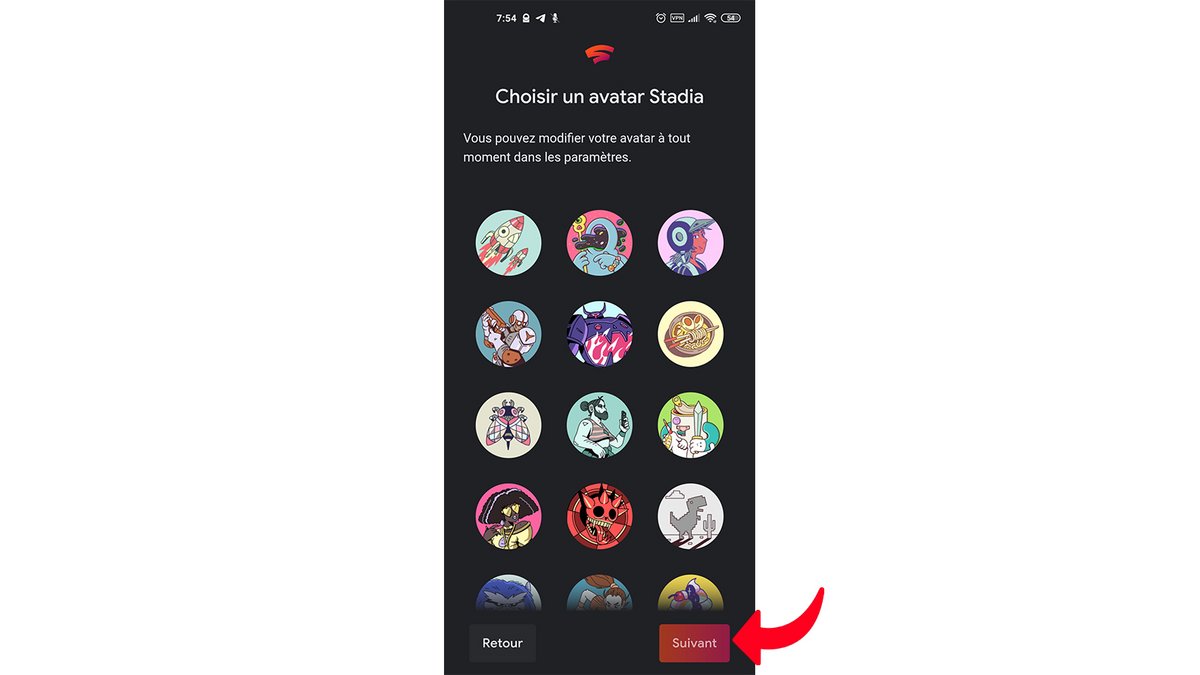 5. Choose a name for your profile.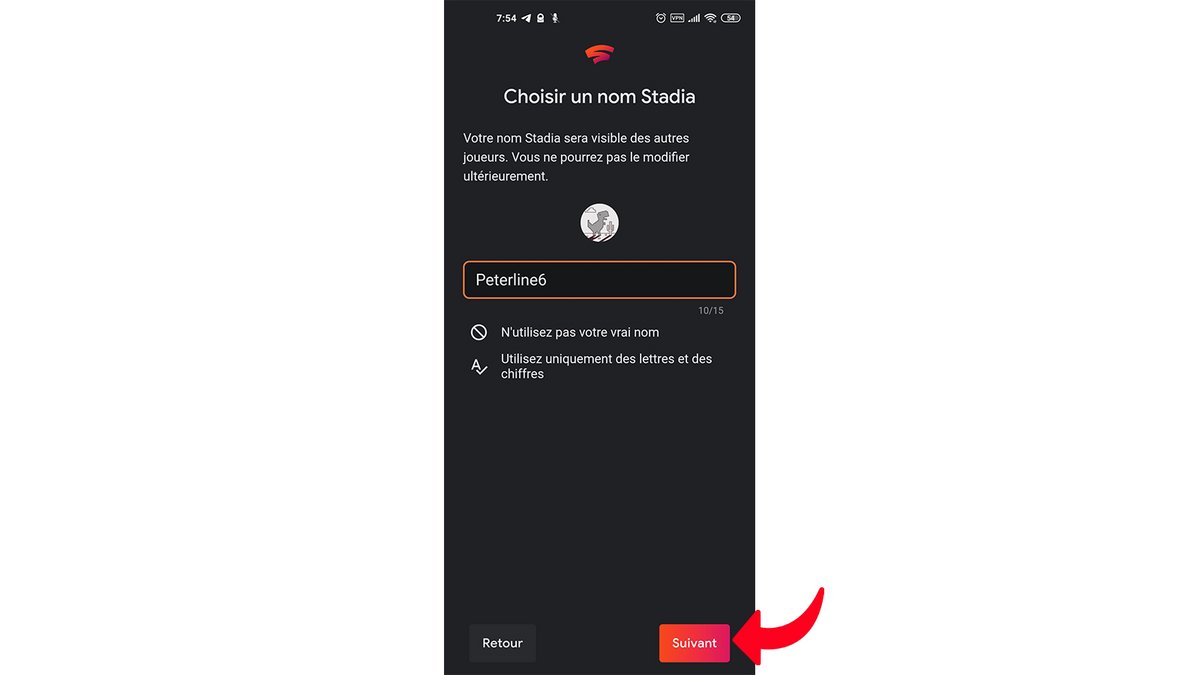 6. Confirm the creation of your profile.
7. Accept the general conditions of use, then configure the confidentiality parameters of your account.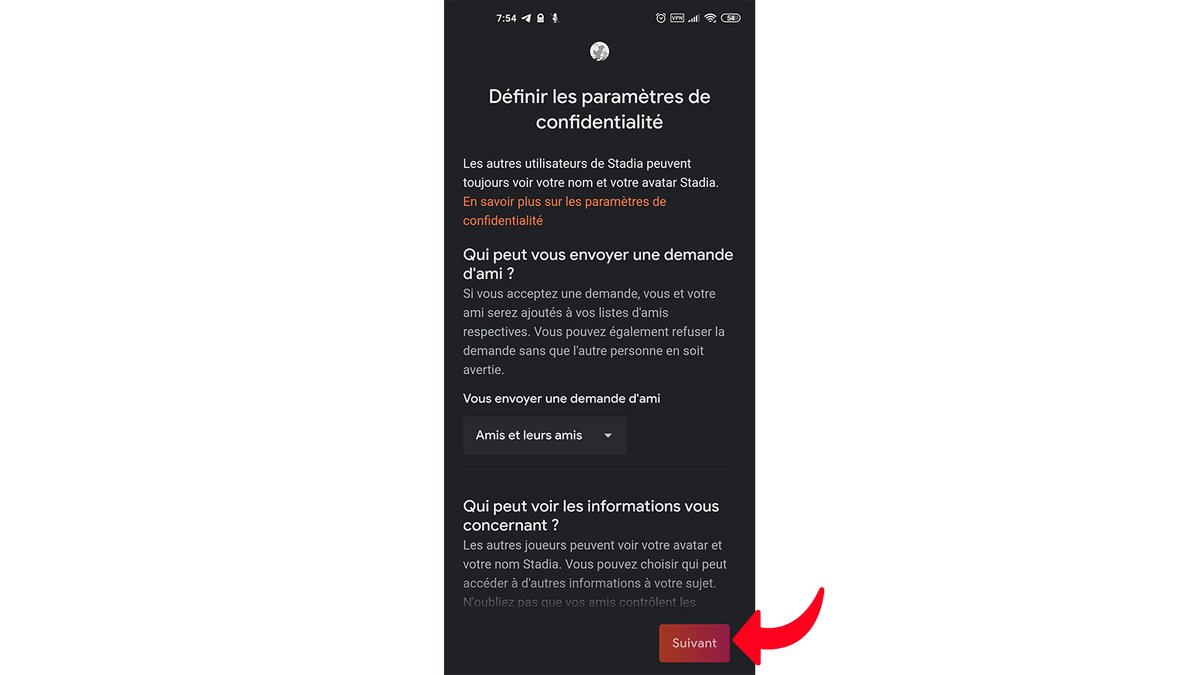 8. A page finally offers you to start your 2 month Stadia Pro trial, and presents the nine games available as part of the offer. Select "Start test".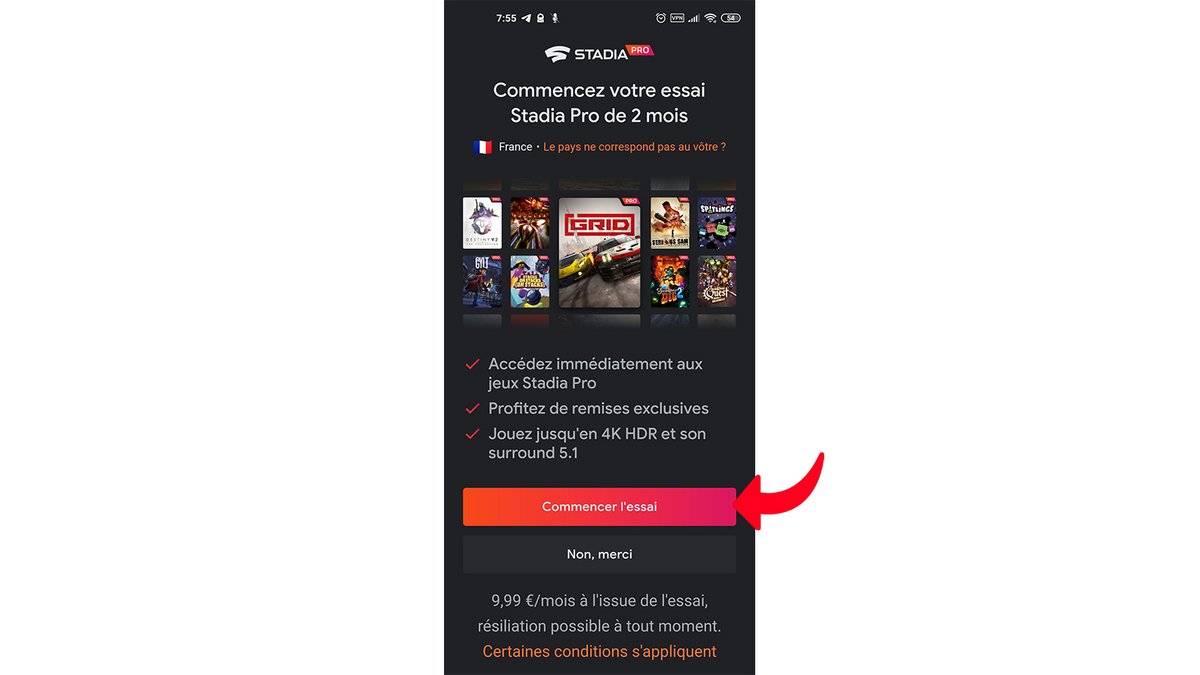 9. Choose your payment method, then proceed with the subscription. As the window indicates, the first withdrawal will take place in two months – June 9 in our example.
10. You now have access to Stadia Pro. If your smartphone is compatible, you can enjoy the games on your mobile. Otherwise, you will need to take advantage of it from a Google Chrome browser on a computer.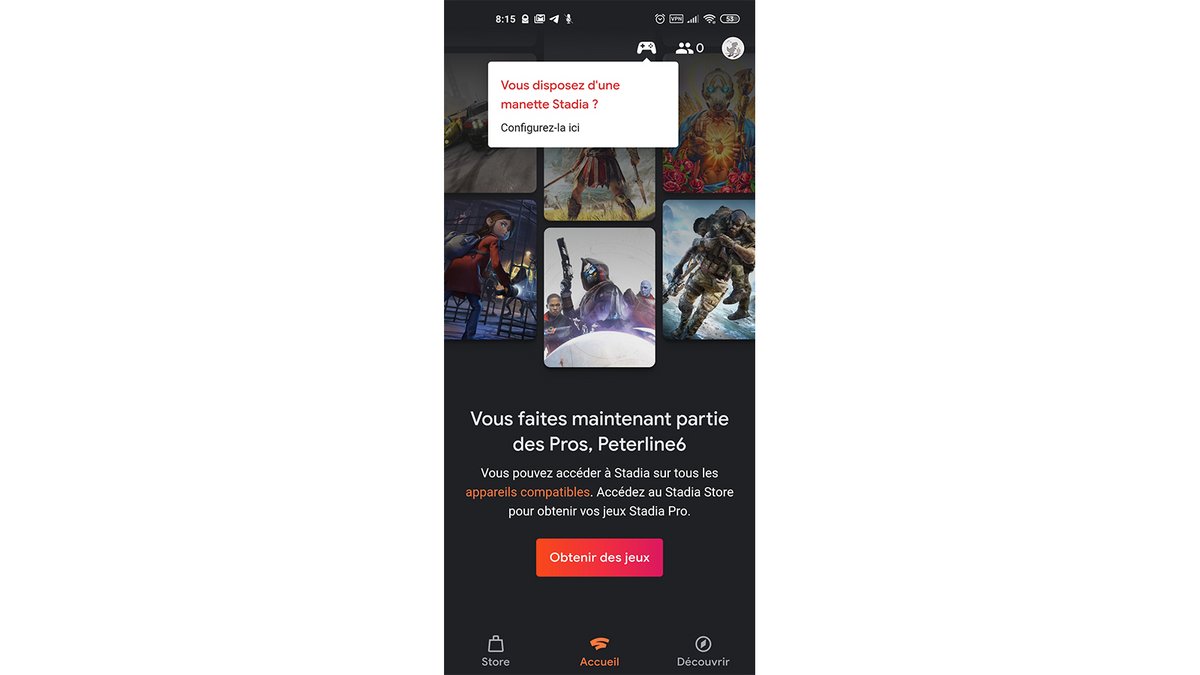 The offer offered today by Google is non-binding. If you simply want to take advantage of the 60 days offered, you can already cancel your subscription so as not to be charged € 9.99 by surprise once the 60 days have expired.
Cancel your subscription to Stadia Pro
1. On the Stadia application, open your account settings.
2. Choose "Purchases and subscriptions".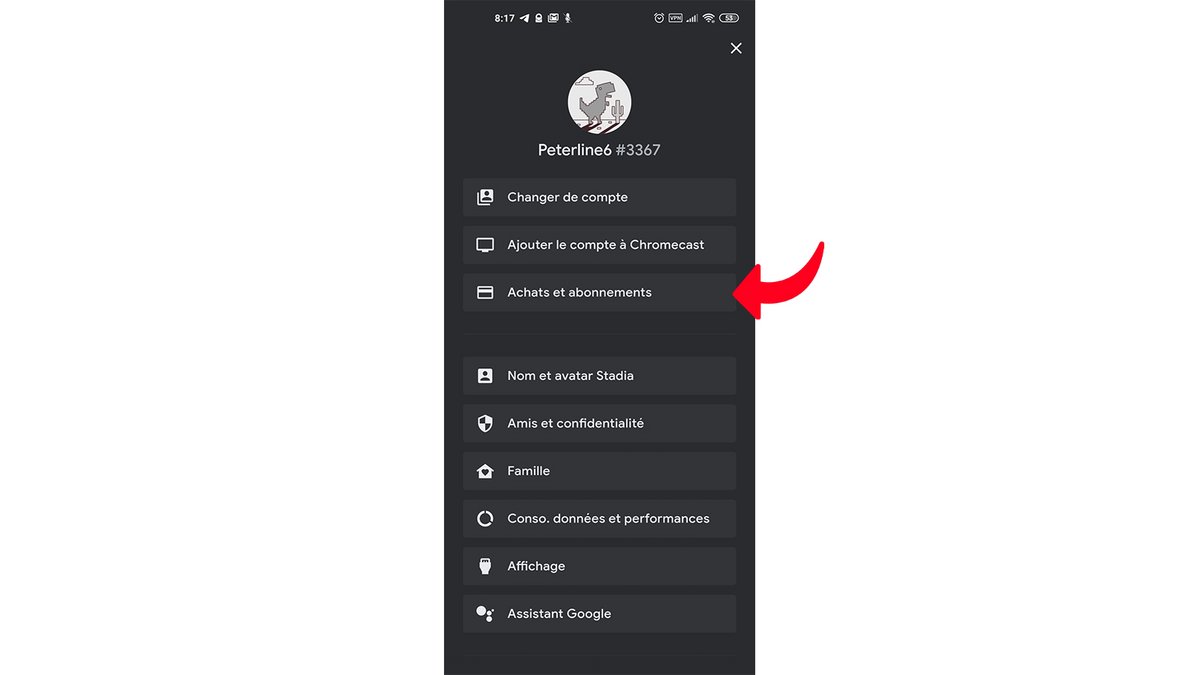 3. Under Stadia Pro, choose Cancel subscription.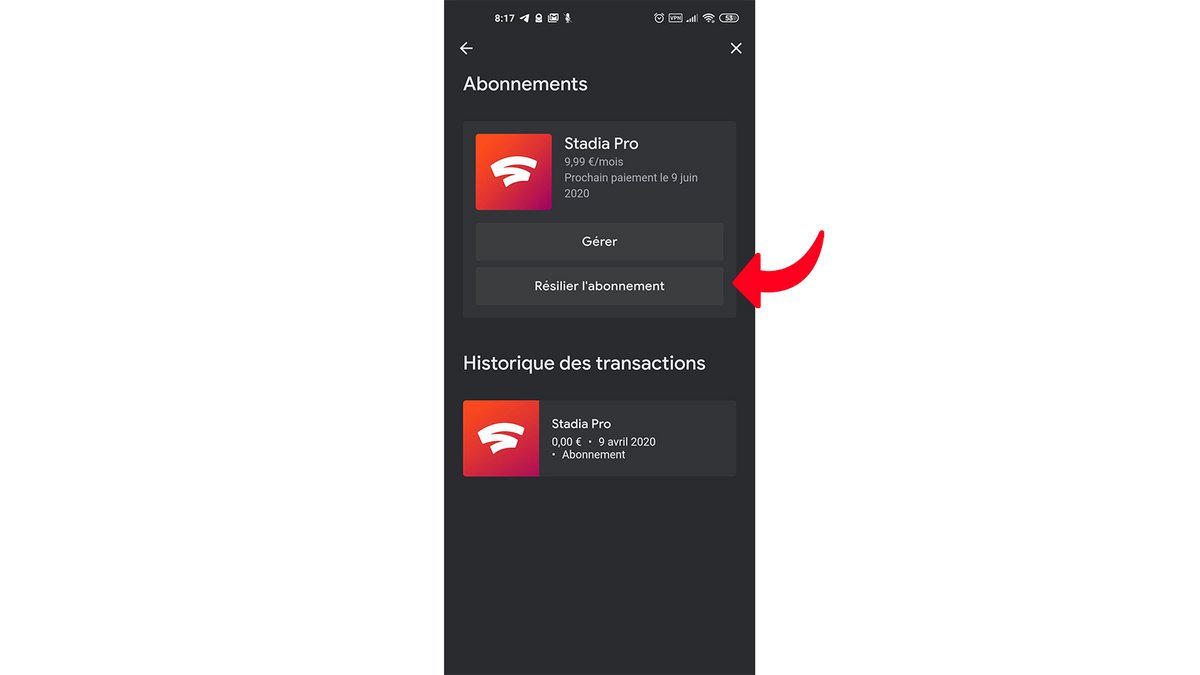 4. Choose a reason for termination, then confirm the termination request.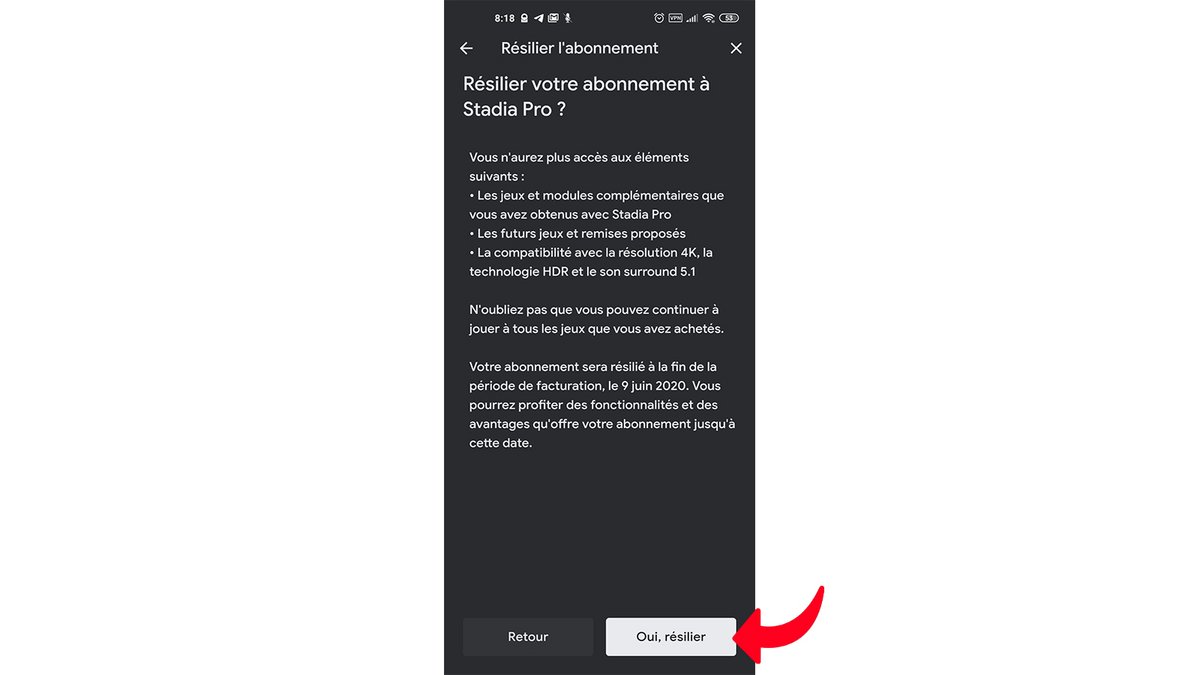 5. A message confirms that your termination has been taken into account, and that you can continue to benefit from the service for the current duration of your subscription (60 days).
In all cases, once the trial period at Stadia Pro has expired, your subscription will be automatically switched to a Stadia Base subscription. The latter still allows you to play the games you bought on the platform, but limited to a resolution of 1080p.