Stand date: July 31, 2021.

:
Sonja Harbers and Leonard Steinbeck


Image: Radio Bremen | Leonard Steinbeck

Last year there was already a movie about the special Butenland sanctuary. Now the international press reports on the animal rights activists from the coast.
It looks idyllic on the farm of Karin Mück and Jan Gerdes. Cattle, chickens, dogs, cats, horses, pigs and geese have a nice home here in Butjadingen in the Wesermarsch district. But almost all of these animals have had terrible experiences: They have been neglected, come from experimental laboratories, battery cages or slaughterhouses. Or are foundlings and just had pigs – like Frederik the piglet that fell from the pig truck on the A1 near Oyten and was brought to the farm by a woman from Bremen.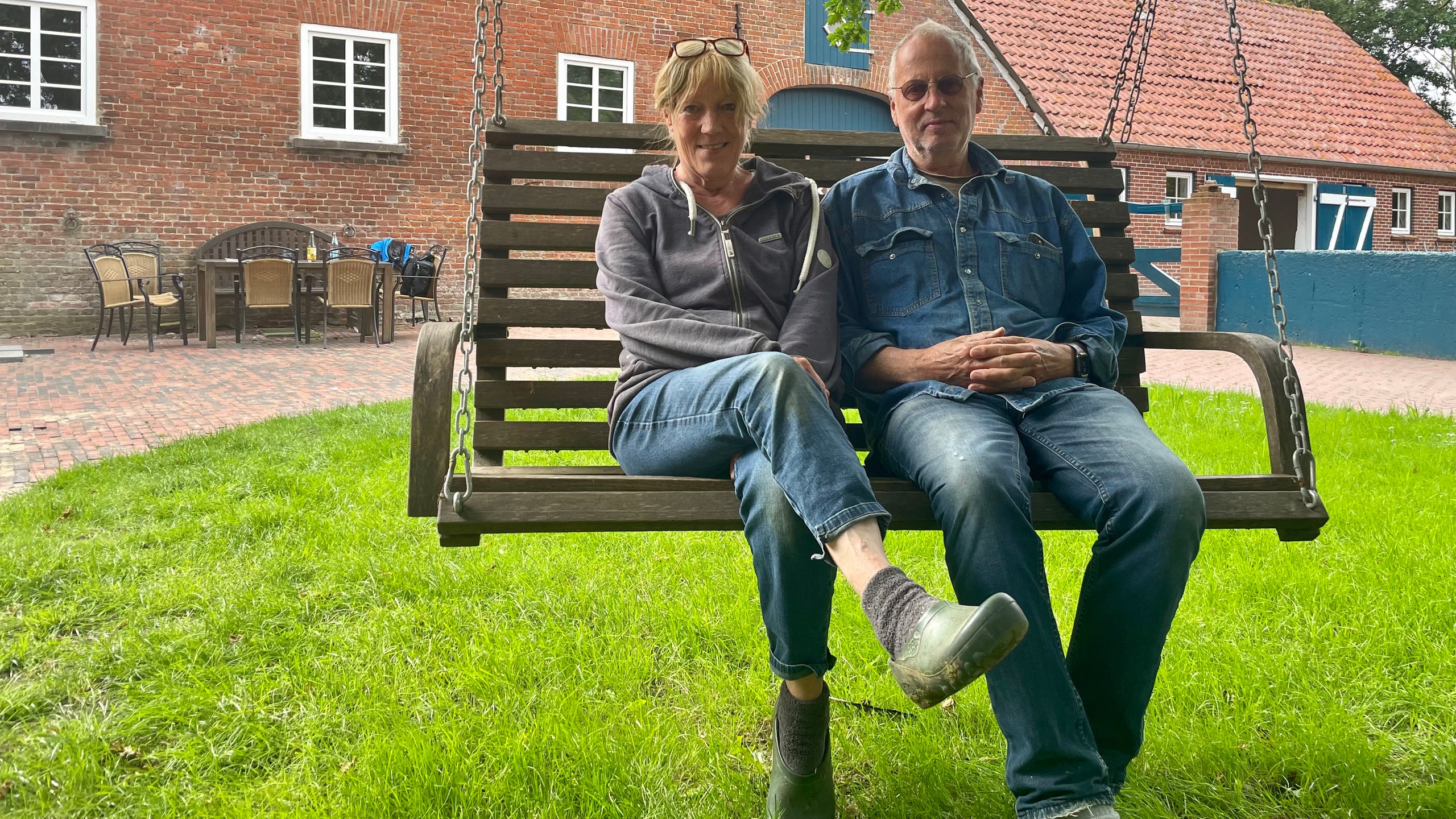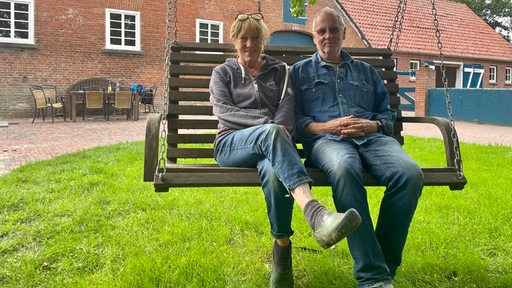 Or like cow "ramboline". "At the age of two she was taken to a slaughterhouse," reports Karin Mück. "And then she totally freaked out, screamed and yelled and then the slaughter was stopped." The vet who accompanied the slaughter informed the couple and the Butjenter took over the "ramboline". "We cannot cuddle and pamper and find some cute and fatten the others, lock them up and eat them up," says Karin Mück. "Rambolines" rescue was almost ten years ago.
Numerous media have already reported, there is even a movie about the farm that Jan Gerdes took over from his parents in the early 1980s. At that time it was still a conventional farm, which he first converted to an organic farm, until he realized that he did not want to prepare animals for slaughter any further.
The New York Times was interested in cow fates
The 40 hectare farm is affectionately known as the "cow retirement home". And now even the international press became aware: The New York Times reported. Jan Gerdes doesn't know exactly how the New York Times found out about the farm. The capital correspondent from Berlin got in touch and wanted to report. She was then in the yard for two days. "We were very happy about that," he says. The correspondent and her photographer were particularly interested in the fate of the cows on the farm.
But there is more: Now a British camera team was on site. It belongs to an animal welfare association that wants to publish a documentary about the farm.
The Butjenter are happy about the attention, which is continuing. Because now e-mails are arriving from the USA. "I'm just now in the process of learning a little English," says Jan Gerdes and laughs. The couple also received donations from the USA. In this way you can sweeten the animals even further.
This topic in the program:
Bremen Vier, Bremen Vier @Home, July 24, 2021, 12:45 p.m.
.