Before Eiendom Norge presents the facet of house price developments in May on Monday, the prices of second-hand houses in Oslo have risen for five months in a row. After the strongest April since 2018, prices in the capital are only 0.9 per cent below the "all-time high" from August last year.
On a national basis, house prices rose in the first four months of the year. And in April, prices were only 0.7 per cent lower than the all-time high level from May last year.
Although the top brokers believe the cooling-off may be just around the corner, several expect solid price growth in May as well.
– It could happen very quickly that we get an "all-time high". The statistics lag a little behind the market, so we should not ignore it, says second-hand property manager Caroline S. Stensrød at Sem og Johnsen.
She says the chain has experienced good momentum throughout May and that most things have been sold, but that the month ends a little weaker than it started.
– The first signs of the cooling down
Stensrød says that attendance at viewings is somewhat lower, and that several properties must have several rounds of viewings before they end up being sold.
– We believe that the interest rate is now starting to bite a little, and that these are the first signs of the cooling we have predicted for the second half of the year. We still believe that the price development for May is fairly unaffected by this, and that we will see a price increase of at least 1.5 per cent in Oslo and at least one per cent nationally, says Stensrød.
The Oslo market is holding up better than the surrounding areas, where the trend of reduced viewing attendance has continued, according to Stensrød.
– In Follo, at Romerike and in Asker, it looks as if the cooling has started somewhat earlier. We think Oslo will follow suit, and that we will have a soft landing towards the summer. The autumn will be cool, but we will probably get a setback next year based on reduced interest rates and a massive drop in the supply of new homes, says Stensrød.
Managing director Renate Sørestrand-Hansen of DNB Eiendom also believes that the market is now more divided.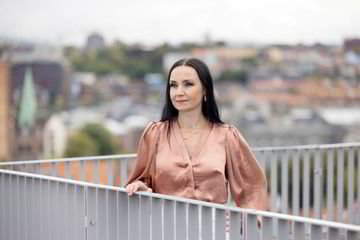 – In the pressure areas, the housing market is at full speed. Especially small apartments are sold quickly and at good prices. If you go a little outside the cities, the situation is different. It takes longer to sell there, there are fewer viewings and fewer bidding rounds, says Sørestrand-Hansen.
While the interest rate so far does not bite much in the cities, it is the opposite in the rural areas, she says.
Based on DNB Eiendom's own sales figures, Sørestrand-Hansen expects a nominal price increase of between 0.7 and 1.1 per cent nationally in May.
Expect strong price growth next year
CEO Grethe W. Meier at Privatmegleren expects a more cautious recovery.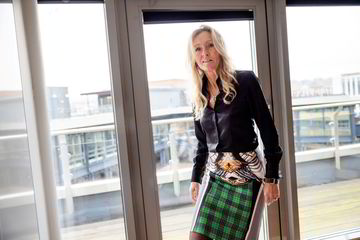 – Our figures show a slight positive rise in May as well, both for the country and in Oslo. My guess is that prices will rise between zero and 0.5 per cent, and that Oslo will show somewhat stronger growth than the rest of the country, says Meier.
Due to the good influx of new assignments, Meier expects the supply side to increase significantly in the future.
– This will help to reduce price pressure somewhat, and that prices will stabilize towards the summer, she says.
Meier points to several factors which, despite high interest rates, will contribute to high price increases next year, especially in Oslo:
low supply side due to low new construction activity
high immigration
migration to the big cities
generally good purchasing power
– If I had ten million kroner in spare capital now, I would use the autumn to find three tiny, centrally located apartments in Oslo and put all the money into them. The price increase, especially in Oslo, will very likely be large from 2024 onwards, says Meier.
Managing director Hedda Ulvness in EIE real estate reports on very good turnover in May.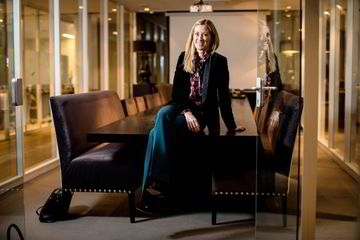 – With the absence of new construction, the battle for second-hand homes has intensified, particularly in the lower price segment. Despite interest and cost increases, people must have somewhere to live, says Ulvness.
She says the order intake in May is increasing, and also expects a stronger supply side going forward.
– As volumes increase, buyers are more selective. Not everything goes right away, and in that case it is important to present the home correctly, says Ulvness.
Based on the chain's own figures, she also expects that Eiendom Norge's May report will show house price increases in May, especially in Oslo.
Obos prices fell 1.2 per cent in Oslo in May, according to the chain's figures presented on Thursday.
The Obos statistics cover around 25 per cent of the second-hand market in Oslo, and fluctuate more from month to month than the Eiendom Norge report.
– It is too early to say whether this heralds a shift in the housing market, but we have been waiting for the interest rate increases and the high cost of living to start to bite, says chief economist Sissel Monsvold in Obos.(Terms)Copyright Dagens Næringsliv AS and/or our suppliers. We would like you to share our cases using links, which lead directly to our pages. Copying or other forms of use of all or part of the content may only take place with written permission or as permitted by law. For further terms see here.
2023-06-01 15:12:57

#Broker #tops #house #prices #happen #alltime #high