A Honduran family traveled from Morristown, New Jersey, to be able to participate in the presidential elections of their country and, in this way, elect the successor of the controversial president Juan Orlando Hernandez.
However, not all family members were able to pay. Even so, the trip was justified, because Cristina Sáenz, who could vote, would express with her vote the feelings of the whole group.
"The change that Honduras needs is a new government. Because the government that is in now is corrupt and that is what we need at the polls to go out and vote in order for this government to leave," Saenz said.
RELATED STORIES:
For her part, Alison Mayorga, came accompanying the voter: "We did not have the opportunity to enlist. But we are here supporting and she is going to represent us that vote that we need in our country, a change, a change of government."
Several Honduran voters lined a church in Washington Heights, where they expressed outrage at the current government. This electoral center was the only one established in the city and allowed Hondurans from New Jersey, Connecticut and Pennsylvania to vote.
In New York, about 1,400 Honduran citizens were registered, but only about 84, according to the volunteers of this electoral center, were able to present their DNI or national identity document.
This was corroborated by José Martín Gómez, volunteer and community leader during election day: "The new electoral law says that, in order to vote, a Honduran citizen must have his new identity [DNI] and be registered in the electoral roll; which is both in Honduras and abroad. "
While for Naun Velásquez, another Honduran voter: "You could not vote. I could not vote. I want a change in the country because, the truth is, it is painful and regrettable how many countrymen are traveling in those caravans. It is a sad matter." .
Poverty and violence cause tens of thousands of Hondurans to leave the country in waves of migration to seek a better future.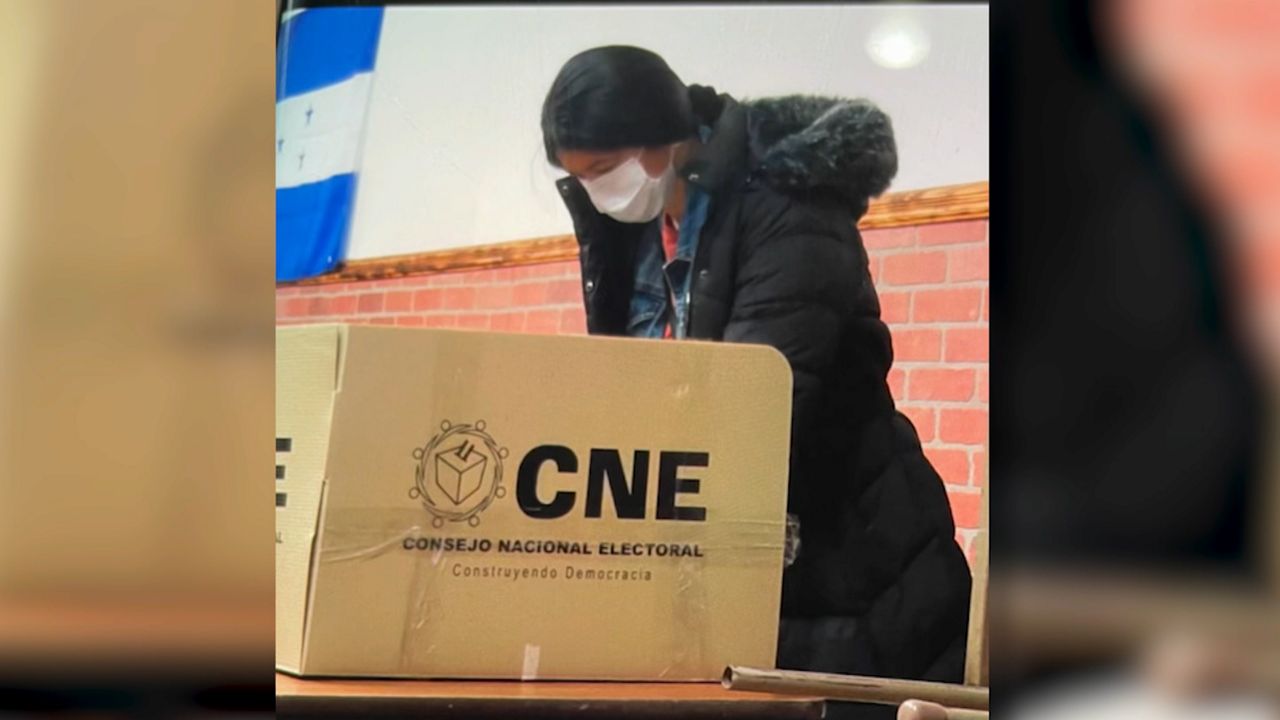 And to change the country's trajectory, Hondurans choose from fourteen opposition candidates. In the race is Xiomara Castro of the Left Party, Freedom and Refoundation Party, wife of former president Manuel Zelaya; who would be the first female president.
There is also Nasry Asfura of the National Right Party who would represent a continuity of the current government. According to the polls, the contest is between these two parties and the Centralist Party with Yani Rosenthal.
"We have representation in the National Elections Court and that is where I have my hope, that this time there can be no fraud," says Christian Chacón, another voter.
And it is that Honduras lived critical moments after the 2017 elections where there were accusations of fraud with the re-election of the current president Juan Orlando Hernández. That is why Hondurans trust that this electoral day will be peaceful and transparent.
.