The corporation of Holy Tuesday celebrates this Tuesday a council to approve a year of grace in the payment of the mortgage of the brotherhood house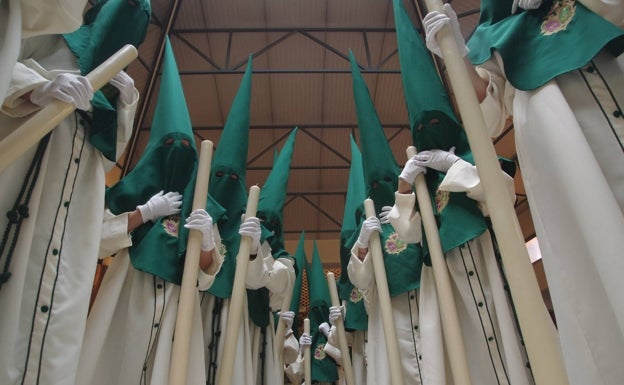 As in the case of other brotherhoods in Malaga, the pandemic has put the economy of the Brotherhood of New Hope, that without the annual subsidy distributed by the Grouping of Brotherhoods of Holy Week for the income left by the chairs and tribunes of the official route It is very difficult to meet the mortgage payments of your brotherhood house. As other corporations have done, this Holy Tuesday brotherhood has negotiated with the bank with which it has signed the loan, Cajamar, one year grace period in payments to be able to face this exercise in which their income will be significantly diminished due to the impossibility of the processions being held due to the current health crisis.
It is plan to save the economy of this brotherhood will be proposed this Wednesday to his brothers in an extraordinary town hall convened in the parish of Santa Ana and San Joaquín, where it will be held with the capacity limit measures and safety distances required by the current situation. The appointment is at 7.45 pm in the first call and at 8.15 pm in the second. First, an ordinary council will be held to address the last year's account balance, among other points, and then the extraordinary to approve the mortgage default agreement agreed with the financial institution by the governing board, for which it has even counted on the support of members of the council government team.
.