RTL.de>news>
17. June 2021 – 11:51 Clock
Less long-distance travel, more vacation in Germany
Summer holidays at last! At least that's what the children and parents in Schleswig-Holstein and Mecklenburg-Western Pomerania think. The ADAC does not expect "endless sheet metal avalanches" on the streets at the start of the holidays. However, the automobile club assumes that, as in the previous year, significantly more people will vacation in their own country or in neighboring countries as a result of the Corona crisis. Therefore, the roads in this country could be even more heavily used than in previous years. "No typical tourist traffic" is expected in the summer of 2021.
Day trippers can cause traffic jams
When the weather is nice, day-trippers in particular could cause traffic jams. But not only the highways to the North and Baltic Seas and the greater Hamburg area could make the way to vacation difficult. Great patience will also be required on the access roads into the mountains and lake landscapes – according to the ADAC Schleswig-Holstein.
Only holiday traffic to Northern Europe could be more restrained, because the Corona situation is even more tense in Sweden and Denmark, and Norway and Finland are currently still completely banning tourist travel.
You can read about the best way to get to your travel destination here.
Overview: These routes are the most affected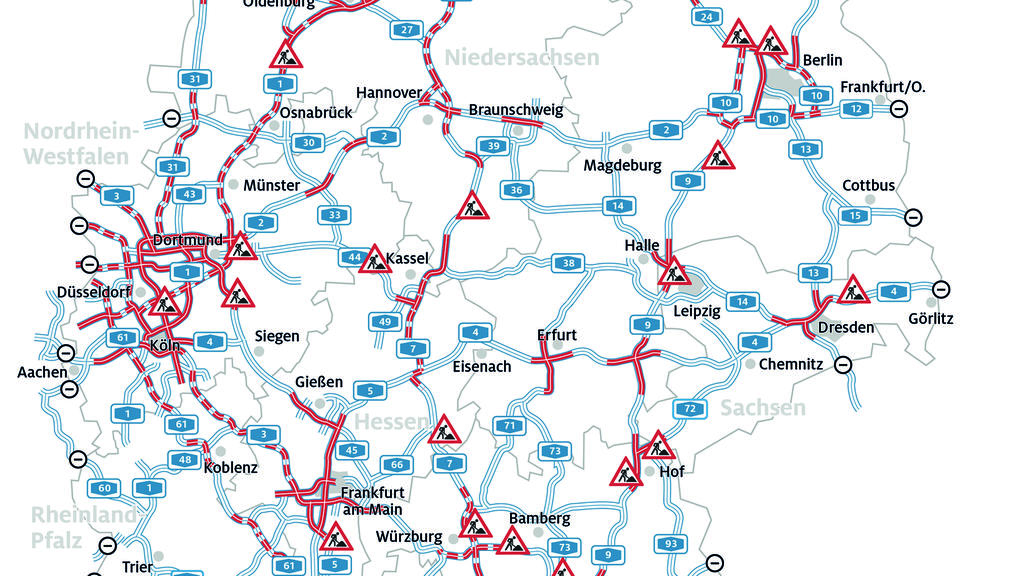 The ADAC names the following motorways (in both directions) as special traffic jams:
• trunk roads to the North and Baltic Seas
• A 1 Cologne – Dortmund – Bremen – Lübeck
• A 2 Dortmund – Hanover – Berlin
• A 3 Frankfurt – Nuremberg – Passau
• A 7 Hamburg – Flensburg
• A 7 Hamburg – Hanover and Würzburg – Ulm – Füssen / Reutte
• A 19 triangle Wittstock / Dosse – Rostock
• A 93 Kufstein – Inntal triangle
• A 95 / B 2 Munich – Garmisch-Partenkirchen
.