Krol announced on Sunday evening that he wanted to continue in politics towards the parliamentary elections in March. For the time being he will continue as 'Lijst Henk Krol', but a title is already in the making. In his own words, Krol was 'bombarded with positive e-mails', although there were also 'twenty crazy people' among them. The support makes him want to participate in next year's elections.
Threat
Krol's decision to leave the party is stated in a press release distributed Sunday morning. He says he is 'extremely disappointed' in the working method of Otten and De Vries. The two senators of GO, the party that recently merged with the Party for the Future, expelled board member Pieter Bogaardt from the party last Thursday without consulting Krol. The immediate reason was that Bogaardt would have talked to the media about internal affairs.
After Krol learned of the cancellation, he asked Otten to withdraw the letter of resignation. But he has not responded. "That is why only one decision can be the right one, especially now that one of my employees has been seriously threatened by one of the senators," Krol now says.
Bastard
Henk Krol's personal spokesperson has received an app from senator Jeroen de Vries with the text: 'Dirty, dirty bastard. With you leaked and scheming. I know where to find you! ' Krol confirms the message.
The spokesperson, Frank Engelman, says that there has been contact with the chairman of the Senate to discuss the matter. He expects the necessary measures to be taken against De Vries. "If that is not the case, I am also considering a declaration. De Vries has always been very intimidating. "
Krol is now completely fed up with the situation, after the threatening language: "I want to stay far from the internal power struggle and opportunism, and focus 100 percent on my substantive work: representing my voters in these exceptionally difficult times. I am leaving the PvdT. "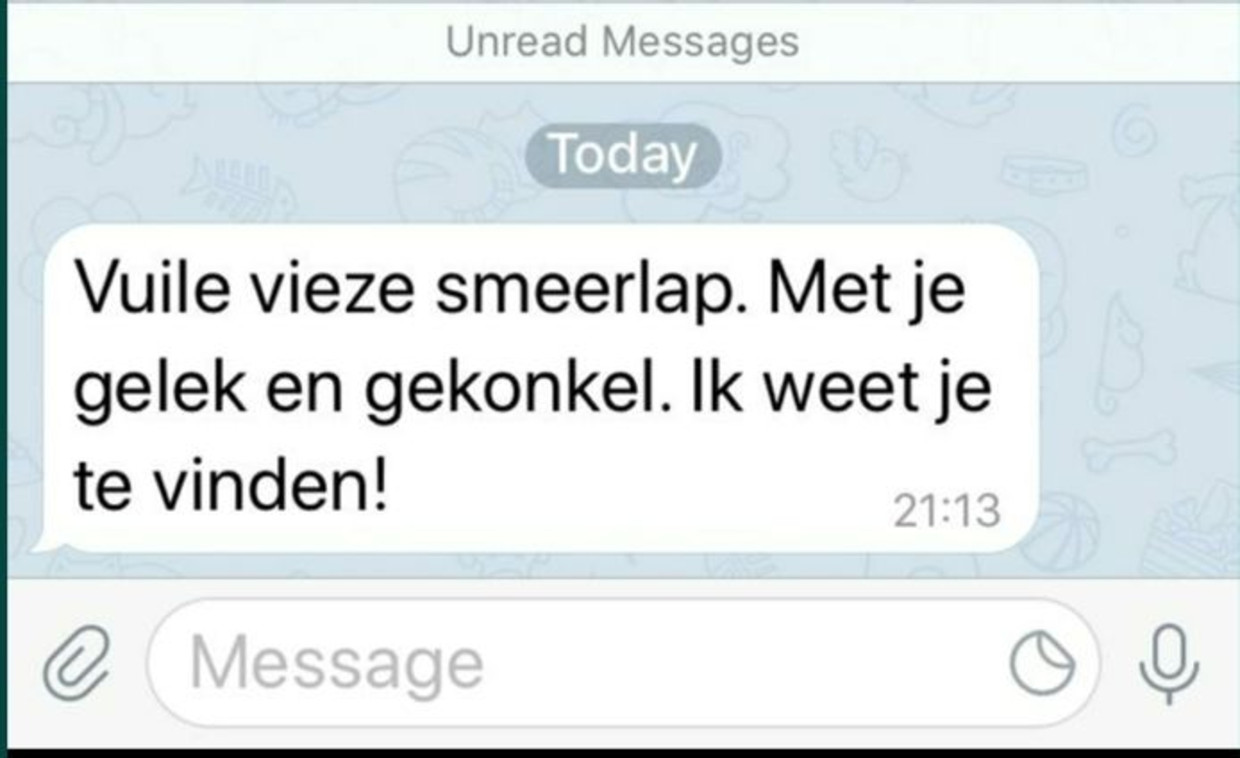 No benefit from approach
In addition, various friends, board members and politicians around Krol appealed to him in recent days: 'Stop the cooperation with Henk Otten', they said according to the press release. 'The man has not kept any of his promises. Your voters will not benefit from the approach of the two former employees of Forum for Democracy, Henk Otten and Jeroen de Vries. '
According to Krol, who founded the Party for the Future, Otten wanted to go into the House of Representatives on his luggage carrier. "Otten had already informed several people that he wanted to place himself in second place on the list of candidates in order to get rid of me as soon as possible after the elections."
Representatives of the Party for the Future in the country also say in the press release that they have 'had it all' with Otten. He would "stubbornly stick to his own profile" and "fail to set up a proper party organization."
Krol is now considering his future, he says.