On Wednesday, Prince William joined his brother Harry and other members of the royal family in the Queen's coffin procession through London. He must have recalled the memories of the walk behind his mother's coffin 25 years ago.
Published:
Less than 20 minutes ago
–
Many remember the televised images of the two mourning princes walking in a similar procession behind their mother, Princess Diana's coffin in 1997.
In a clip of BBC Prince William (40) speaks to many of the mourners outside Sandringham House on Thursday. As he talks to a woman in the crowd, he hears himself saying:
– Yesterday's excursion was challenging. She brought back certain memories.
Among those he spoke to was Jane Wells of Lincolnshire. She tells the BBC that she told the prince how proud her mother would be of him.
– He talked about how difficult it was yesterday because he brought back memories of his mother's funeral, Wells says.
William and Princess Catherine took the time to talk to many of those who had gathered, looking at many of the late queen's tributes.
See photos of the procession here:
1 / 7
–

Photo: DANIEL LEAL / AFP

–
Prince William was 15 and Prince Harry 12 when they walked behind their mother's coffin with their father, now King Charles, in September 1997.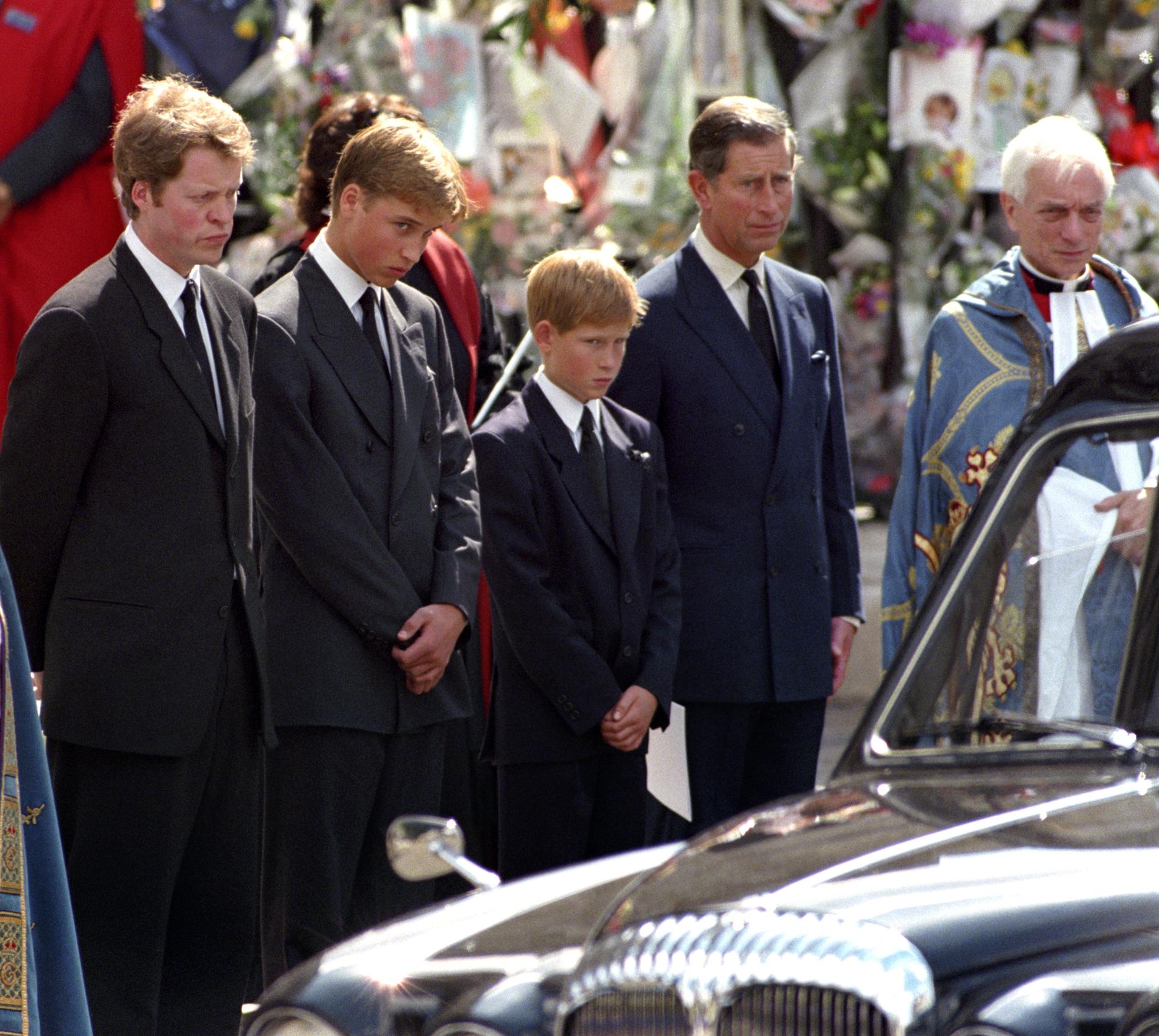 The prince previously described the pain of losing his mother at such a young age as "a pain unlike any other," according to the BBC.
Prince Harry said it I don't think any child should be asked to go behind the coffin of the mother.
Diana died when the car she was in crashed at high speed into a pole in a tunnel in Paris. Her boyfriend Dodi al-Fayed and driver Henri Paul also lost their lives.
–