"We need money," or so Sean Connery told us, and without knowing how, we were involved in an adventure to help the Scottish actor fulfill his dream of being 007 again. Ana playfully called it "Operation graphene ". We were moved by an intuitive impulse, an inordinate enthusiasm and the determination of my late mother who had appeared days before from the actor's hand. It is possible that the great feats of the human being are born from a presentiment, and there we were that night, stealthily prowling the deserted streets of Yecla.
We went to an ATM on Calle San Francisco to withdraw money, I checked my balance, the French government had just entered my pension.
"Did we get a thousand?" -I asked for.
"Don't be stingy, you have to be splendid in these cases, get four thousand," Ana replied.
-Four thousand? My account will be zero.
—That doesn't matter, darling, the cinema needs our effort. In addition, we have a mission to help your mother and her lover.
"You're right, but don't call me sweetie when we're on a mission, I'll get off the paper and soften up," and I typed the amount shyly. Then the accept key. It hurt to my soul … so much money and everything from my pocket.
The cashier started spitting fifties and hundreds like crazy, just like slot machines when they give out a prize. Ana collected them by handfuls; I was paralyzed, several tickets flew to the park and I could only think that the pension for the rest of my life was escaping, my ruin.
—Spabila Teo and help get tickets!
We packed my backpack and Ana's; Plus I filled all my pockets Ana's eyes were shining. When money stopped coming out, I asked to see the status of my account and was amazed: now I had a balance of thirty thousand euros and there was no trace of what we had withdrawn.
"Let's get out of here shitting," the head of the operation yelled at me. We started walking clutching our asses without wanting to attract attention, we went up towards the town hall. The clock struck four in the Plaza, the morning was freezing mercilessly and we began to hear police sirens. Several cars came, what do I say several, all the national and local police cars and the Civil Guard armed with rifles and pistols. They checked all the ATMs in the area, we were hiding inside a delivery van that we had rented, the alarms of all the banks were sounding.
"We will have left our tracks!" I exclaimed in alarm. Ana laughed:
"Don't you realize we are wearing gloves?"
"What about the security cameras?" I asked worried. Ana laughed again.
"Honey, I took care of that before I left the house." They are all blocked, including traffic. The 'big brother' tonight is blind and it will take several days to solve the problems, therefore, now is our chance. —Ana was gorgeous, in a tight skirt, her hair tied up showing her huge eyes and a deep blue blouse.
"Call our assistants," he ordered.
"They'll be asleep," I predicted cautiously.
"What do you mean asleep!" The agents must remain vigilant and tonight… no one is sleeping! Use the mobile card that we get for these occasions or use the emergency locator. "I was surprised to see how my girl handles the vocabulary of espionage."
"In ten minutes next to the bullring, in the Jardin de las Pencas!" I said in a low voice, as if to wake them up gently, but firmly; At that moment, I remembered the shoe of the super agent 86 and Ana asked me what I was laughing at. "My things," I replied.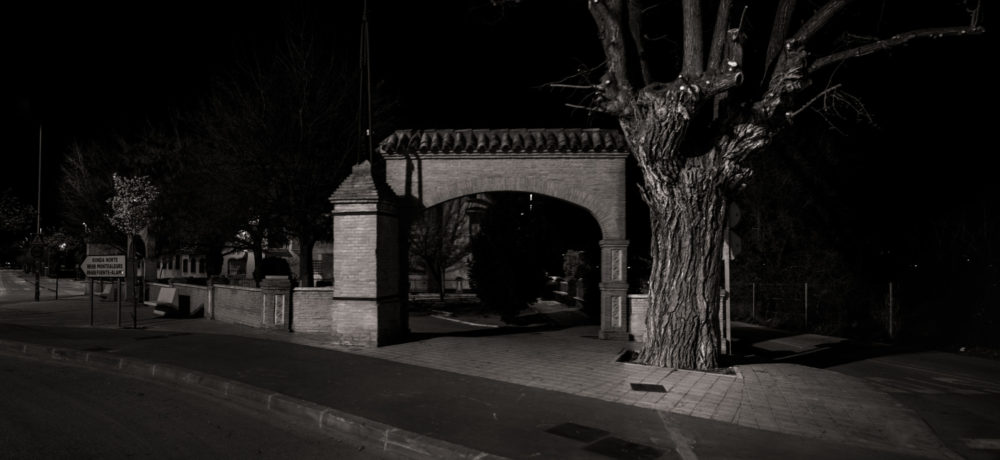 The Panocha appeared half asleep with a shoe of each color; I thought that in the rush he would have been confused, but he told us that as the driver was, he needed to know which foot was on the clutch and which foot was on the accelerator; Ana put her hands to her head, I reassured her:
—He's dyslexic, but he drives better than Fernando Alonso. —Pedrito, who was in charge of the ski masks and masks, forgot his backpack and came disguised as a Cuban guerrilla with a Che Guevara beret. We looked like a gang of hunkies. Salvador appeared on Avenida de la Libertad, running towards us …
– What happens that you do not have experienced people?
"It's not that, it's that we need young and agile people," Ana Karenina answered, as she wanted us to call her now.
"I run faster than these two drones put together," Salvador replied.
"That will have to be seen," the youngsters replied in duet.
"Let's get down to business," I snapped.
The boss, from the passenger seat, gave a harangue like leaders do to encourage subordinates:
—We are a team, the best team, but from now on you will not sleep, you will only rest, and it will be when I order it. And they go to the missions in perfect magazine condition and not dressed as a revolutionary puppet! —That sounded like when I served in the military in Cartagena and I remembered a mannered lieutenant who …
"Karpena, are you with us?"
"Yes, excuse me boss." My friends started laughing.
-Be quiet! Ana yelled.
"Yes," Pedrito said.
"Neither yes, nor oui, nor ok." We are in Spain, here they say "okay" – Ana added. How I like my girlfriend when she gets like that.
Sean Connery and my mother appeared from the Montealegre road with the old R5 with the Orense license plate. They parked it in front of the bullring and came to the van. Although it was large, we looked like canned sardines, all tightly packed.
"We're skipping social distancing," Salvador said sarcastically, but my mother told him to shut up.
"You are the architects of Operation Graphene, a first secret mission." —This was said by old 007 in a deep voice and, strange as it may seem, he did it in perfect Spanish.
"They have to swear a high hand that by the British Empire and the future of cinema they will fulfill the commitment of the operation under the orders of Ana Karenina," Connery continued. I interrupted dry:
—I cannot swear by a foreign empire, if I have to swear, I swear by Spain; yes, at Ana's orders, always —and there was a tremendous commotion; we were all talking at the same time.
"Stop!" My mother screamed. Let's put order, each one who swears by what he wants, but to the task that we are late – and at that moment we saw an extravagant character appear on Tejeras Street towards us with high boots, baggy pants and whip in hand .
"Oh, I forgot," Sean Connery said. This is a crocodile tamer that will accompany us on the trip. Behind him a huge crocodile walked at ground level, as is usual for these critters.
"I am very afraid of those animals," said Panocha.
"Don't worry," Ana calmed him, "Salvador will be in charge of taking the crocodile in the trunk to the Rambla de Tobarrillas and then he will leave the tamer at the Renfe station in Almansa." "I always get brown," Salvador said in a low voice, but no one heard him.
The rest of us went in the van to a location that they gave us on the fly and that was between Villena and Sax to pick up two twin actors who we should not see their faces to leave them at the AVE station. Ana had gotten the four tickets to Madrid with false identifications: Inmaculada Martínez was the false name for my mother; Juan Francisco Alonso, for Sean Connery, who wore a wide-brimmed hat to avoid being recognized; and another two for the twins, Antonio and Vicente Muñoz.
Everything ran normally despite the fact that the Panocha went wrong a couple of times. We picked up the twins at 6:30 in the morning on a dark road and at seven o'clock we dropped them off at the station. The most important thing, they told us, was to arrive on time to get on the AVE Alicante-Madrid; We did so. We stopped at the station door after Ana had canceled the surveillance cameras from her computer and we returned to Yecla just as our favorite bar was opening to have some fried cakes and some carajillos with anise; it smelled of fried food. They turned on the television and we watched the early news:
"Two dangerous criminals have escaped from the Villena jail at dawn, the civil guard is raiding the country houses in the region, it is assumed that another criminal known as 'The tamer' is accompanying them. In addition, today at dawn two major robberies have been perpetrated, one at an ATM of a bank branch in Yecla and the other at a company in the same town from where they have stolen important documents.
The four of us looked at each other in amazement, but Ana Karenina stated emphatically:
—These news programs are manipulated, they are not criminals, they are actors or secret agents and we have accomplished our first mission.
As we left the bar, we saw Salvador with the Orense license plate taking a walk and spinning.
"Didn't I tell you to get rid of the car?" Asked the boss threateningly.
—Ana, all the papers are in your name, and it's also an R5 with a Ferrari engine; this is awesome, a gem in a simple wrapper. Ideal for chases.
---
Access Teo Carpena's blog