In Greece, the leader of the far-right Golden Dawn party has been found guilty of running a criminal organization. Party leader Nikolaos Michaloliakos, former parliamentarians and police officers are on trial for membership of a criminal organization behind a political facade. They can receive up to 15 years in prison. The large-scale process started five years ago.
Thousands of people had come to court in Athens, calling for severe punishment. This resulted in riots in which the police deployed tear gas and a water cannon.
A total of 68 (former) politicians and other members of Gouden Dageraad are on trial. The charges range from attempted murder, illegal possession of weapons to violence against rivals. The trial began in 2015. It took 453 court hearings to legally unravel the network. The defendants say they regard the allegations as political intimidation.

The party peaked in 2012 when Golden Dawn got 12 percent of the vote in elections, becoming Greece's third party. When in 2013 an anti-fascist rapper, Pavlos Fyssas, was stabbed to death by a party member, it became clear that Golden Dawn had links to the criminal circuit.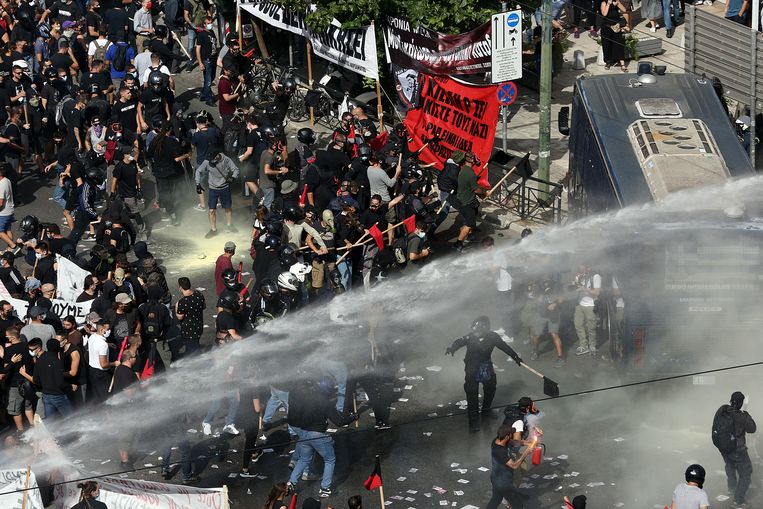 The 34-year-old victim was hunted by a group of neo-Nazis and stabbed to death in front of a cafe. The culprit, Yorgos Roupakias, has previously made a confession. He was convicted on Wednesday and may be sentenced to life in prison.
The party's far-right and racist ideas were shaped on the streets by intimidating and terrorizing migrants, left-wing activists and people of the LGBTQIA community. In last year's elections, the party won no seat.
(Read more under the photos)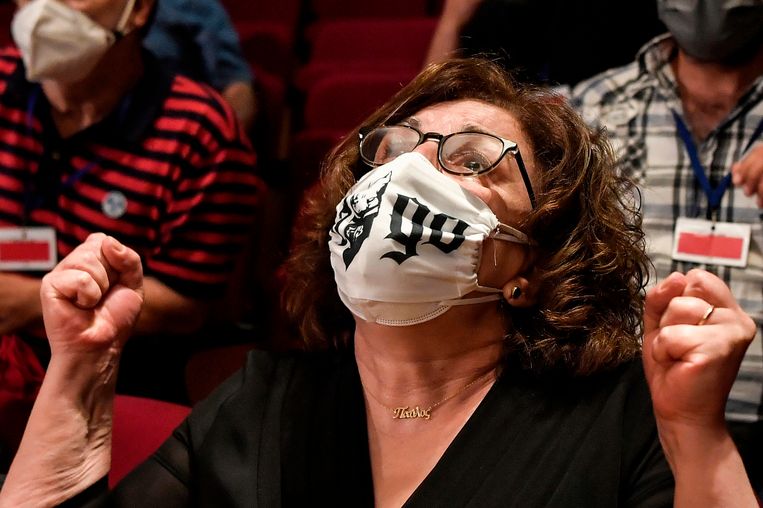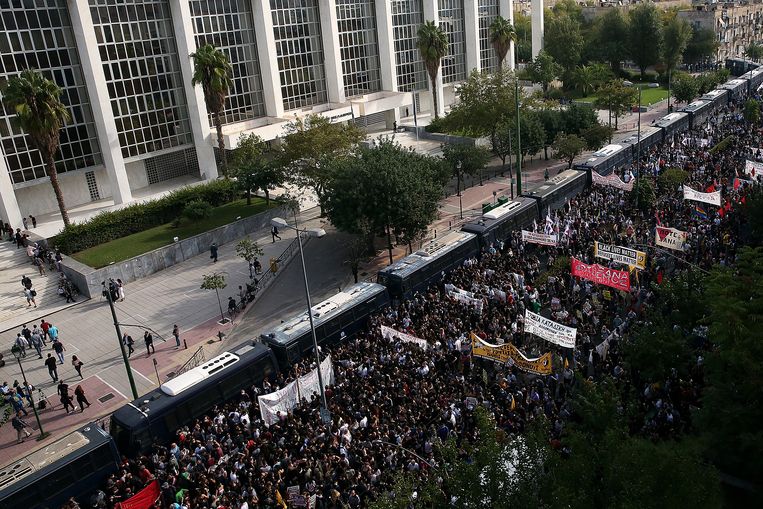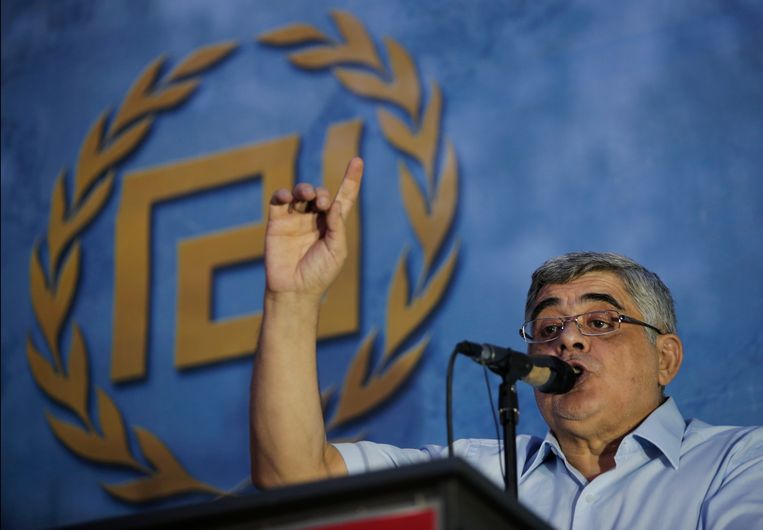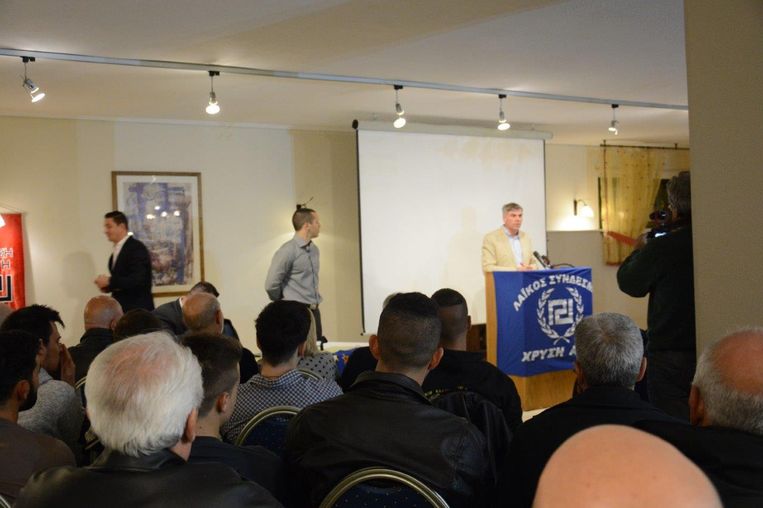 In November 2016 – a few months after the start of the criminal trial – Vlaams Belang leader Filip Dewinter delivered a speech at a Golden Dawn meeting. Party chairman Tom Van Greeks distanced himself from the visit and stated that "Vlaams Belang has absolutely no ties with parties like Gouden Dageraad". Dewinter, who was in the company of Anke Van dermeersch, Jan Penris and Frank Creyelman, was blamed, which he was very upset about. The group was no longer allowed to maintain contacts without a mandate from the chairman or the party administration.
---
.