A walrus appeared in Senja municipality in Troms and Finnmark, to the great excitement of the local population. One family has already managed to christen the walrus "Walrosette".
Published:
Updated just now
On Monday, Rune Davidsen (50) and his family were out on a boat trip, when they suddenly saw something that looked like a rock moving in the beach area.
– It was very well camouflaged, says Davidsen to VG.
Also Senja247 has mentioned the matter.
The family decided to go ashore to investigate the walrus more closely.
– It lay quite calmly on the rocks and sunbathed. The children thought it was very exciting. They have brought Freya with them in Oslo, and have also said that they would like to see a walrus.
– The whole village came to see the walrus
The walrus was specifically seen in the village of Flakstadvåg.
Davidsen says that there was a "big uproar" in the village when the walrus appeared.
– The whole village came down to see the walrus. It is occasionally that a walrus appears here in the north, but it is quite rare, and many years between each time.
Flakstadvåg has around 40 inhabitants, but there are many visitors during the tourist season.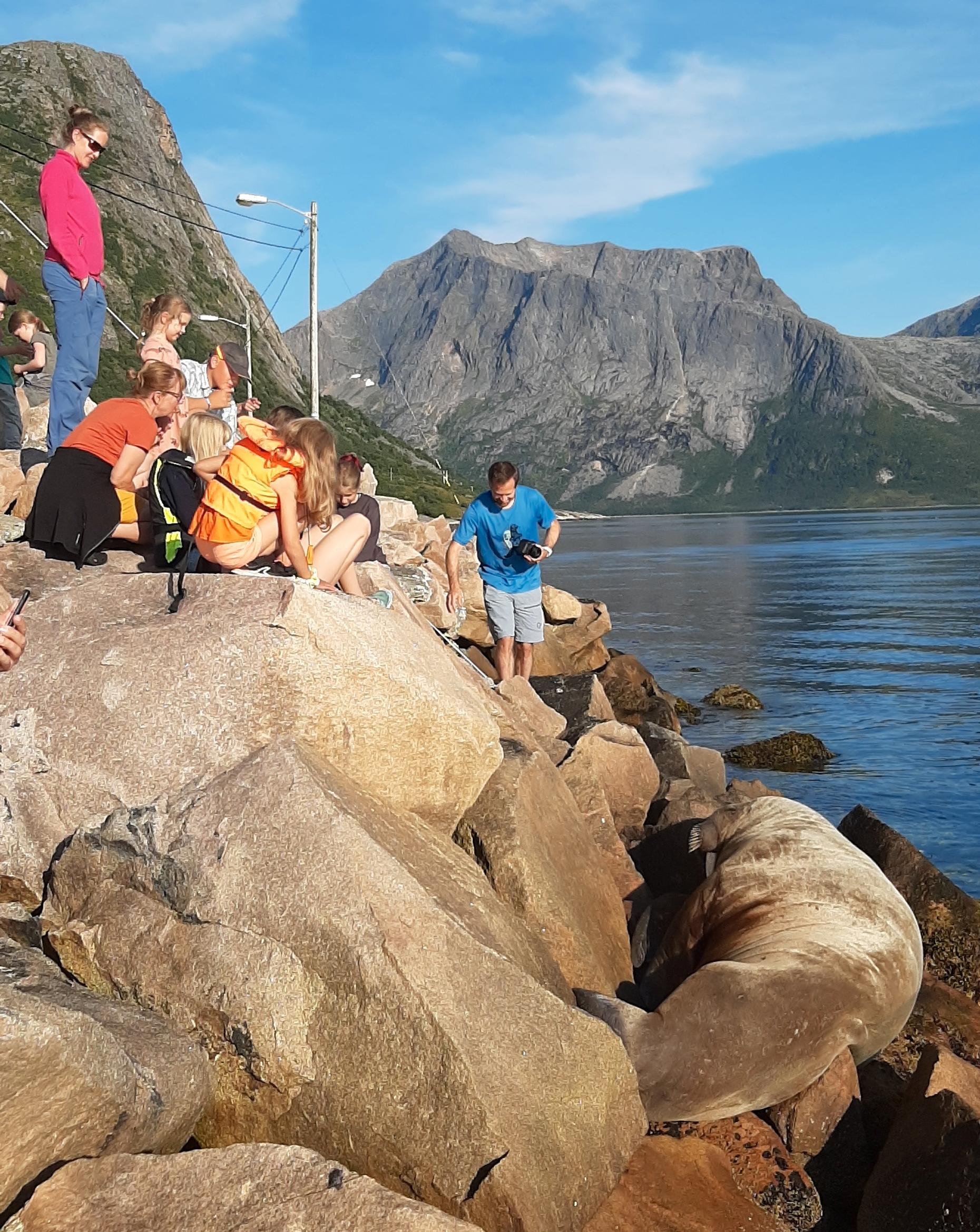 Davidsen says that the walrus, which the family has named "Walrosette", was in Flakstadvåg all Monday, but he is not sure if the walrus is still there.
– Today it started to rain, so it may not be that interested in lying there anymore.
– You have to be careful
Davidsen says they did not go down to touch the walrus, as they know it can be dangerous.
– My guess is that it is between 500 and 700 kilos. It was at the far end of a stone jetty. We stood on the rocks and looked down on it, so it was very safe.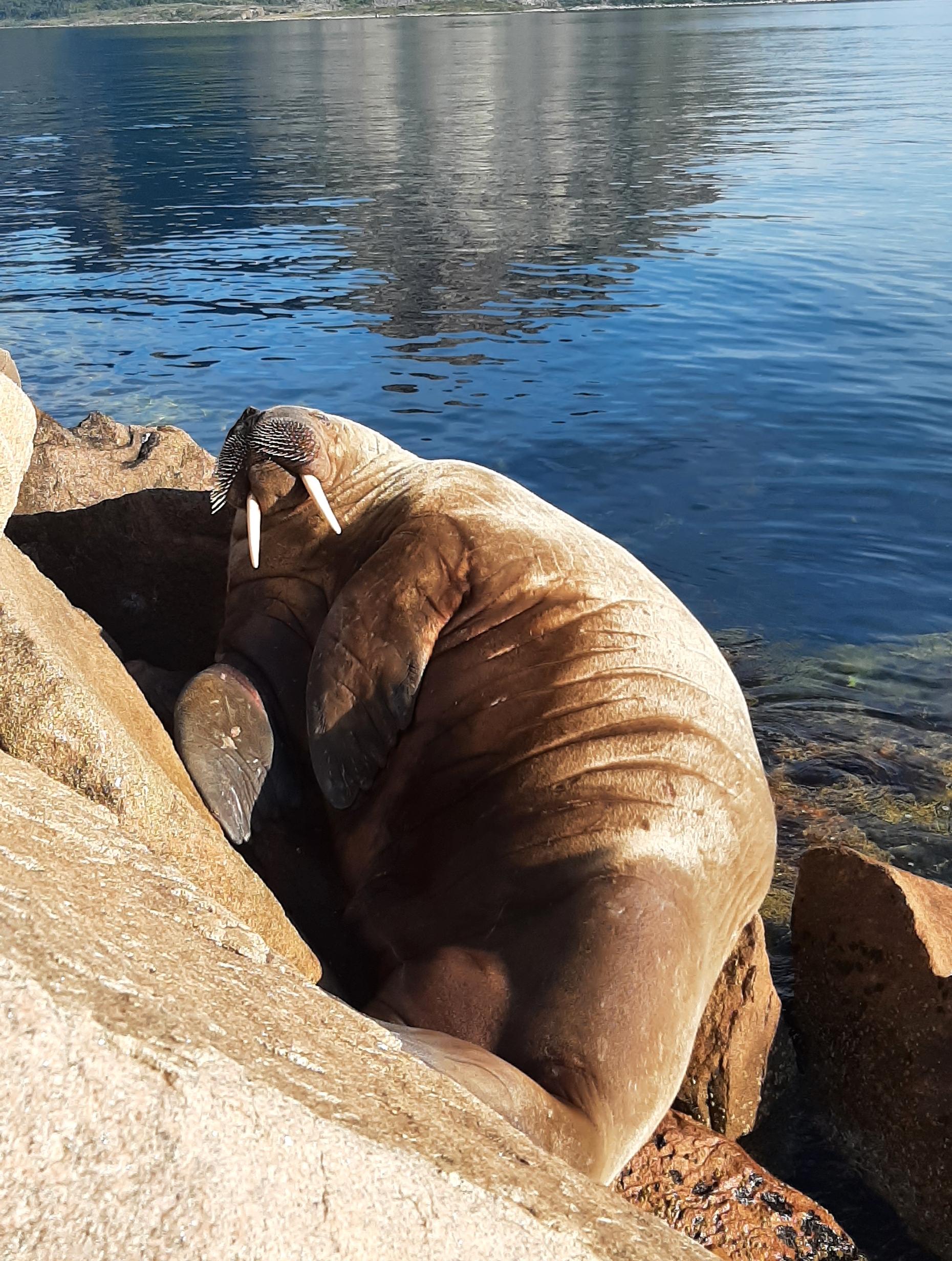 Espen Rafter, aquarium manager at the Polaria foundation in Tromsø, says that it is not very common to see walruses in the region, but that it can occur.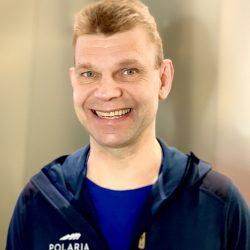 Rafter emphasizes that walruses are wild animals, and that one must be careful around them.
– Basically, most animals are very kind, which the walrus is too, but if it feels threatened or gets angry, then it is a big animal with a lot of muscles. One must not approach and try to touch it. Walruses can weigh over 1,500 kilograms – then they are dangerous.
Acting director of communications in the Directorate of Fisheries, Nadia Jdaini, says that they do not know about Walrosette, but agrees with Rafter that the walrus must not be disturbed.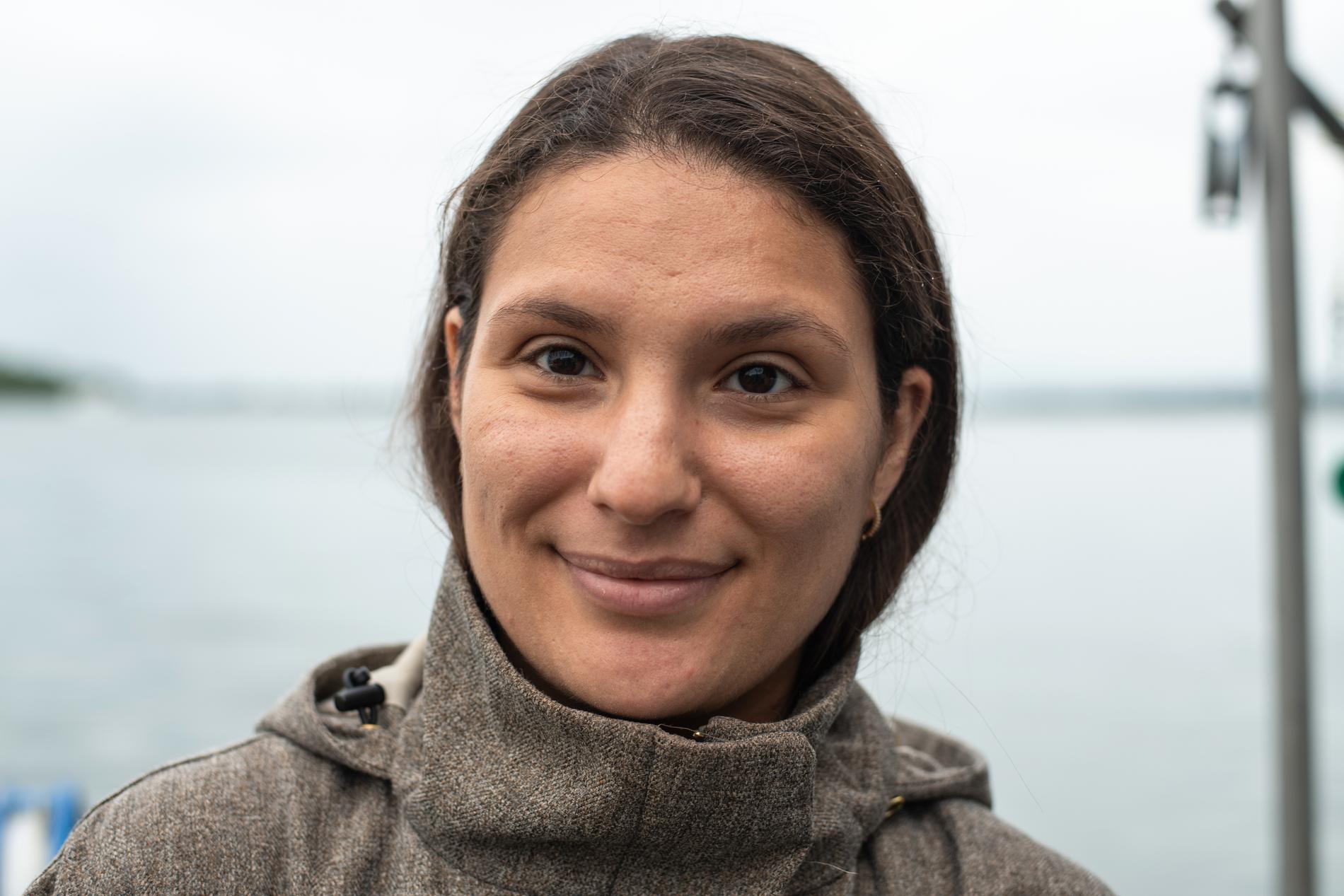 – Walruses do not normally pose a danger to people as long as you keep your distance, but when they are disturbed by people and do not get the rest they need, they can feel threatened and attack. Nearby people can provoke dangerous situations, so the advice is to keep your distance.
Has not moved
One of the summer's big talking points has been the walrus Freya, who can truly be said to have settled in the small boat harbor Frognerkilen in the Oslo Fjord.
Freya has, among other things took up residence in a boat that was destroyed and startled a paddler so that he fell into the water.
DRAMATIC MEETING WITH FREYA: HAD TO BE RESCUED BY WATER SCOOTER – WATCH VIDEO:
Jdaini states that there are "calm conditions" around Freya, and that she was last observed in Frognerkilen on Sunday.
– She is fine. We see no reason to take other measures after the observations made so far.
WATCH VIDEO – CELEBRITY WHALUS ON A BOAT TRIP: