Ukraine's foreign minister says the fighting in the Donbas is the largest in Europe since World War II. But: The Russian war machine is gradually wearing down, according to military expert.
Oleksandr Motuzyanyk, spokesman for Ukraine's Defense Ministry, said Russia's invasion was now in its most active phase, according to Reuters.
He receives support from the country's Foreign Minister Dmytro Kuleba:
– The Russian offensive in the Donbas is a ruthless battle, the largest on European soil since World War II, he writes on Twitter.
But how have the struggles developed now?
– My impression is that it has frozen a bit, says Lieutenant Colonel and Professor Tormod Heier at the staff college at the Norwegian Defense College.
He explains that the balance of power between Ukraine and Russia is beginning to become quite similar. In order to have any progress as the attacking party in war, one should have a power ratio of 3-1.
– It costs more to attack than to defend. Based on that, it looks like there is more or less a bit of a standstill where the Russians are trying to consolidate what they have taken, the land corridor between Crimea and the Donbas, with some small movements on both sides, says Heier.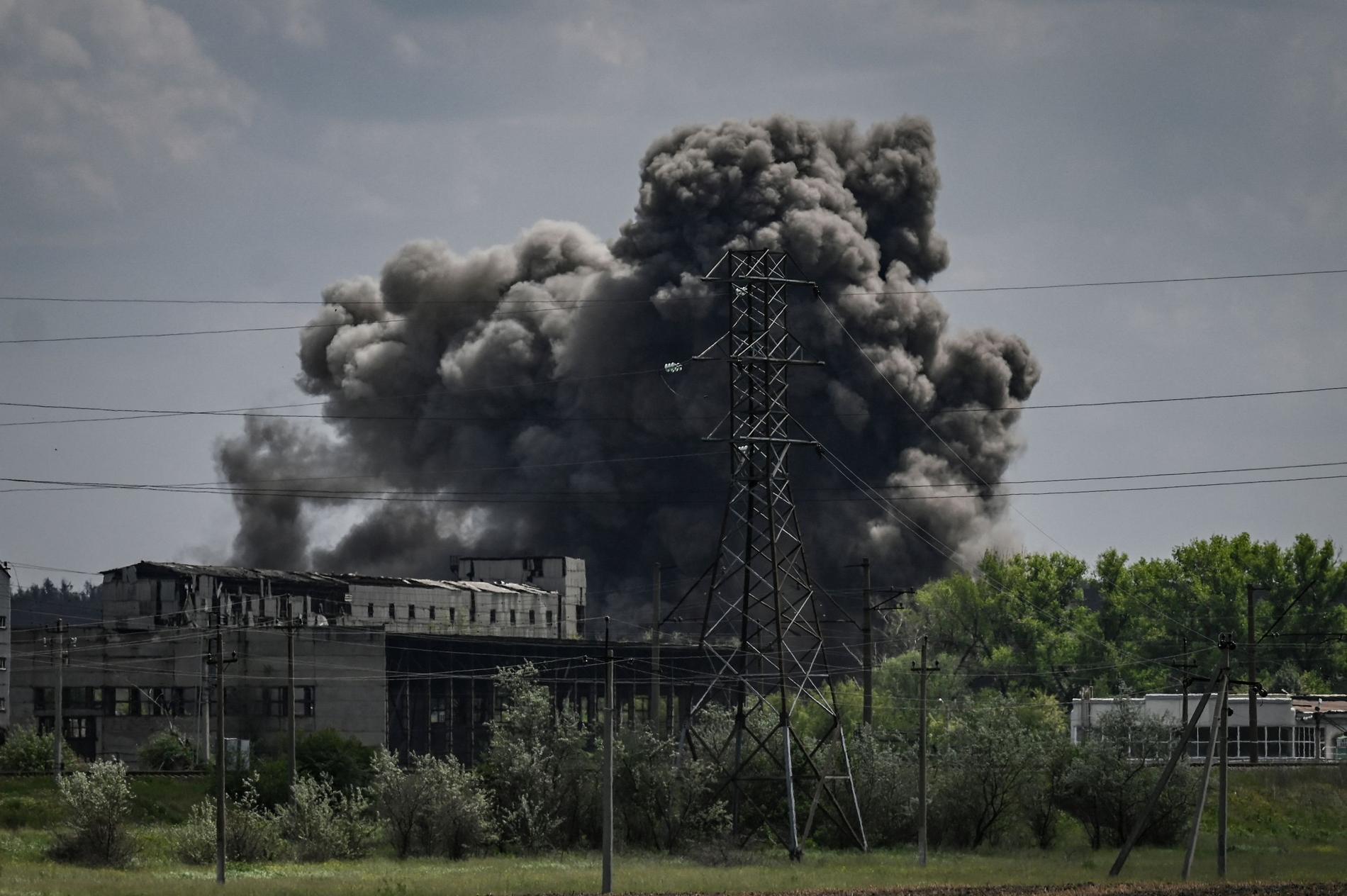 None of the sides have enough crews or weapons to be so superior that they get a breakthrough with the other party, he explains.
– On the other hand, we see tendencies that the Ukrainians, especially in the northeast around Kharkiv, have made progress. The Russians have dug themselves a little into defensive positions in areas around Kharkiv, he says.
Heier believes that the Russians' goal is still to first and foremost "liberate" the Donbas.
– It must mean that they are struggling to break the good Ukrainian defensive positions. When Ukraine's Ministry of Defense says that this is the most active phase, it could mean that the Ukrainians are a little more on the rise, he explains.
1 / 2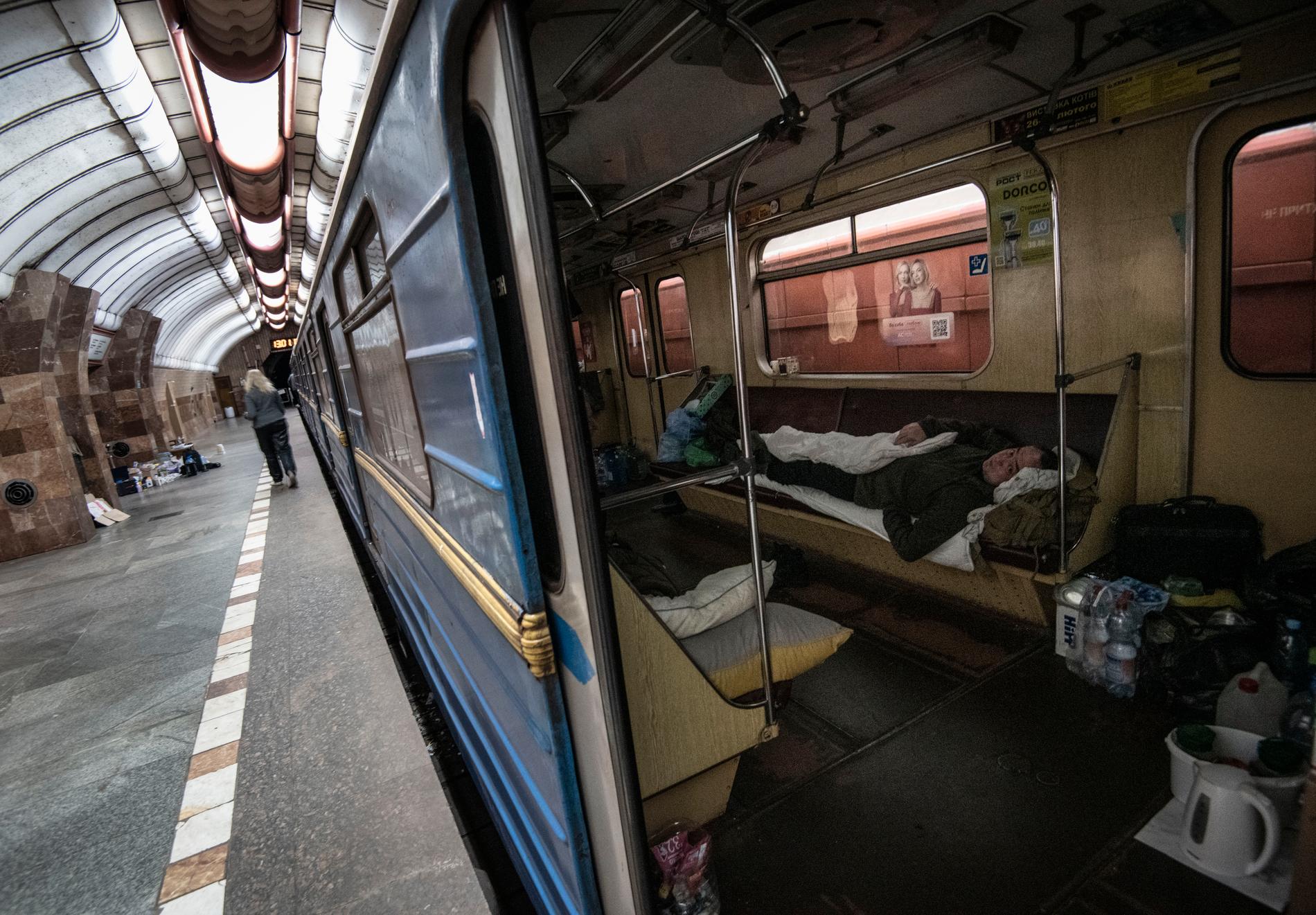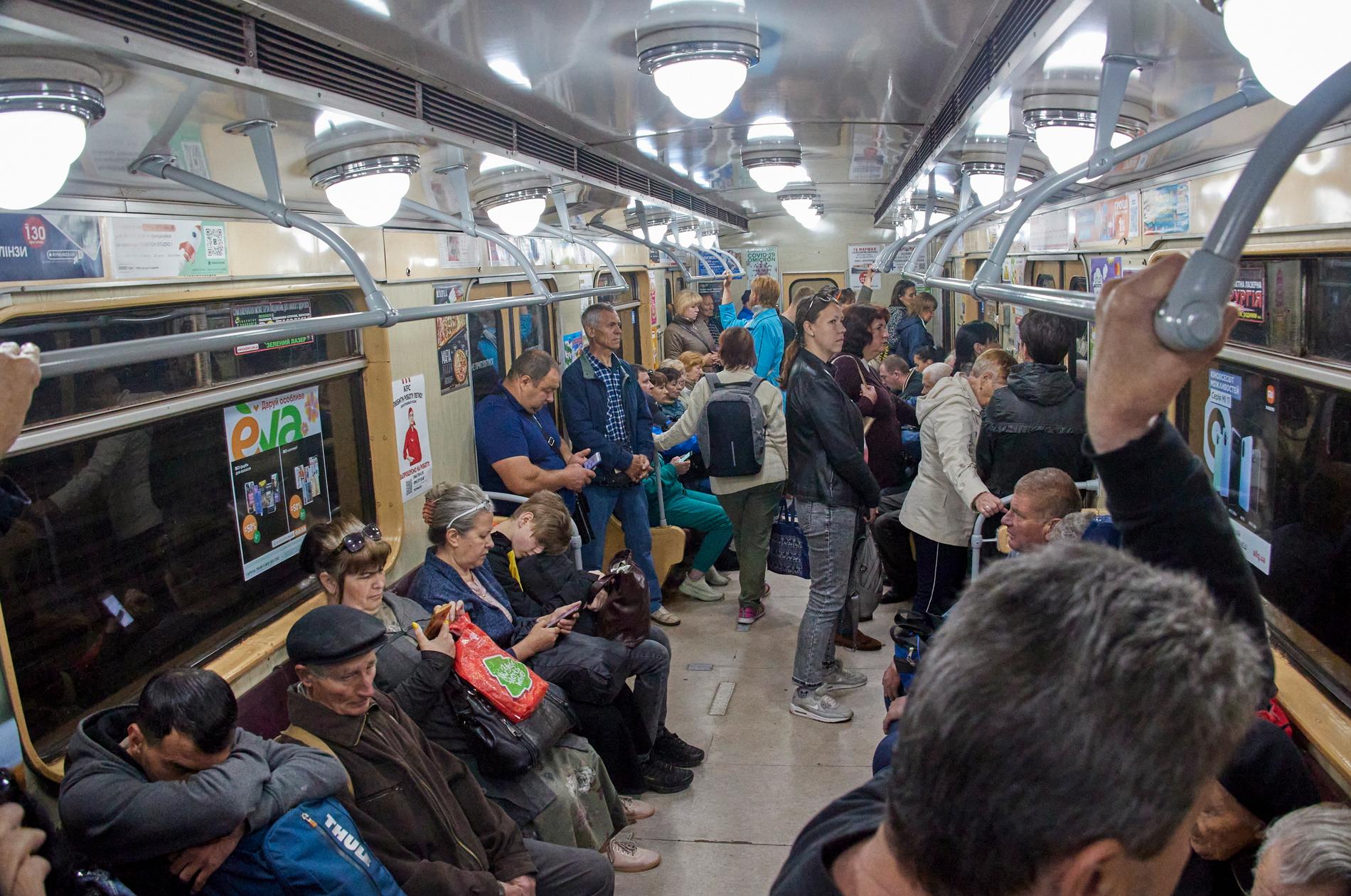 When VG was in Kharkiv in April, the subway cars provided shelter and protection for Kharkiv's residents.
– Wears down
Heier believes that the military ambition of the Russians to gain territorial control over Donetsk and Luhansk is still at stake.
– You can probably say after three months that the campaign has failed. The costs and losses are far above what you can expect, says Heier.
This in turn has led to greater demands on Putin from his own to mobilize Russian society. Putin thinks Putin is cautious because it will increase costs even more.
– He has driven himself into a quagmire. For every day, time goes in favor of the Ukrainians. They get more motivation, they fight an existential defense battle on their own territory and get a lot of defense equipment from the West, he emphasizes.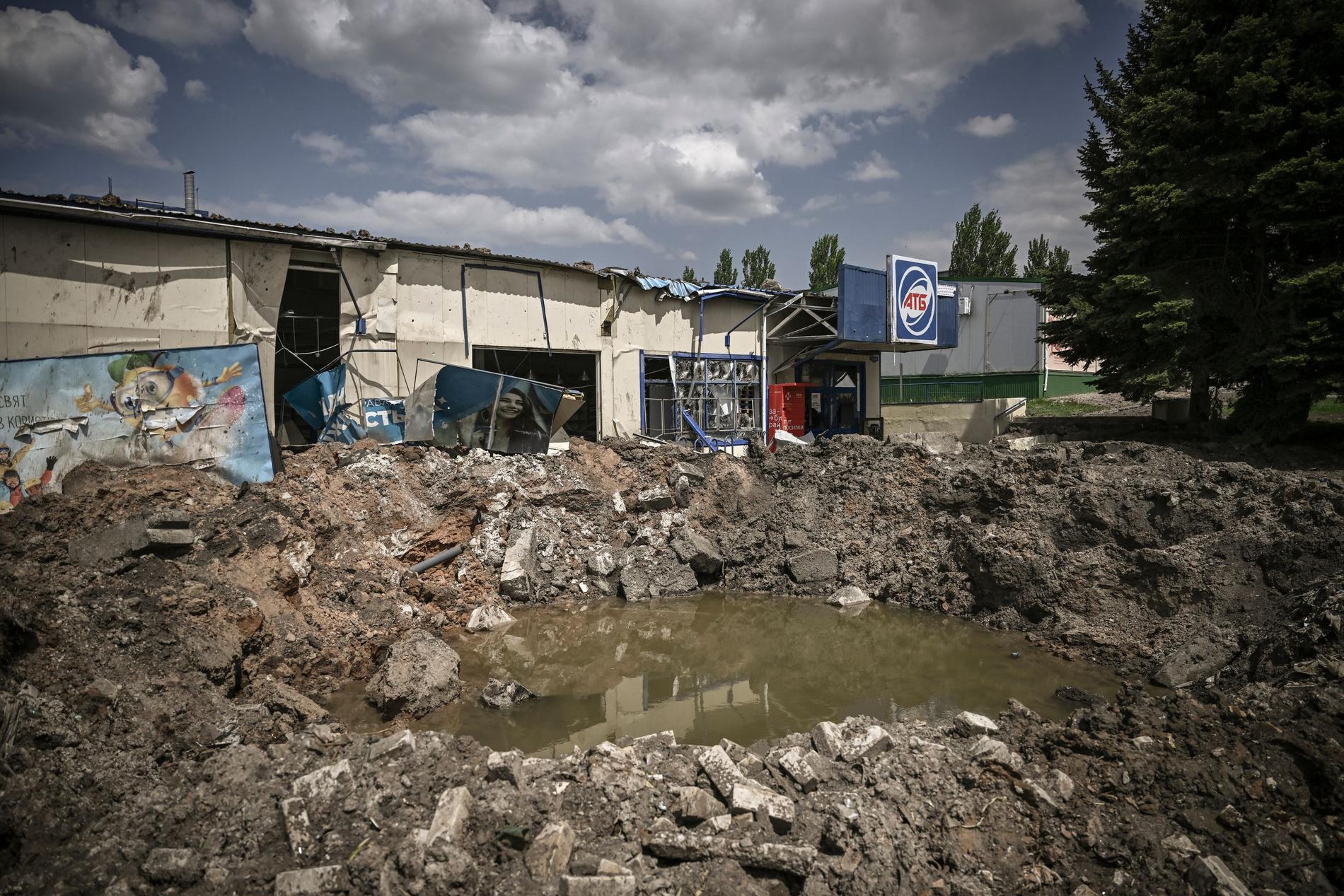 – Do the Russian forces have enough resources to maintain control of the territories they have conquered?
– They have managed to move forward, but are struggling to maintain control of what they have conquered. The attacks we are seeing from the Russian side now are less than at the beginning of the war. Early in the war, they attacked with battalions of 700-800 men. Now they send companies and trips of 100-150 men. This means that the wear on the Russian side is quite large.
Heier explains that what the Russians are able to do as combat units is now far smaller divisions.
– It makes the attacks weaker – and if they manage to advance, it is more difficult to defend those areas. They are not good at getting support from artillery and fighter jets. Then they fail to get the necessary power in the attacks and consolidate their position, he says and continues:
– This is a sign that the Russian war machine is gradually being worn down.
According to Heier, it shows that the Ukrainians have time on their side.
– But if they now eventually choose to go on the offensive, they must expect greater losses.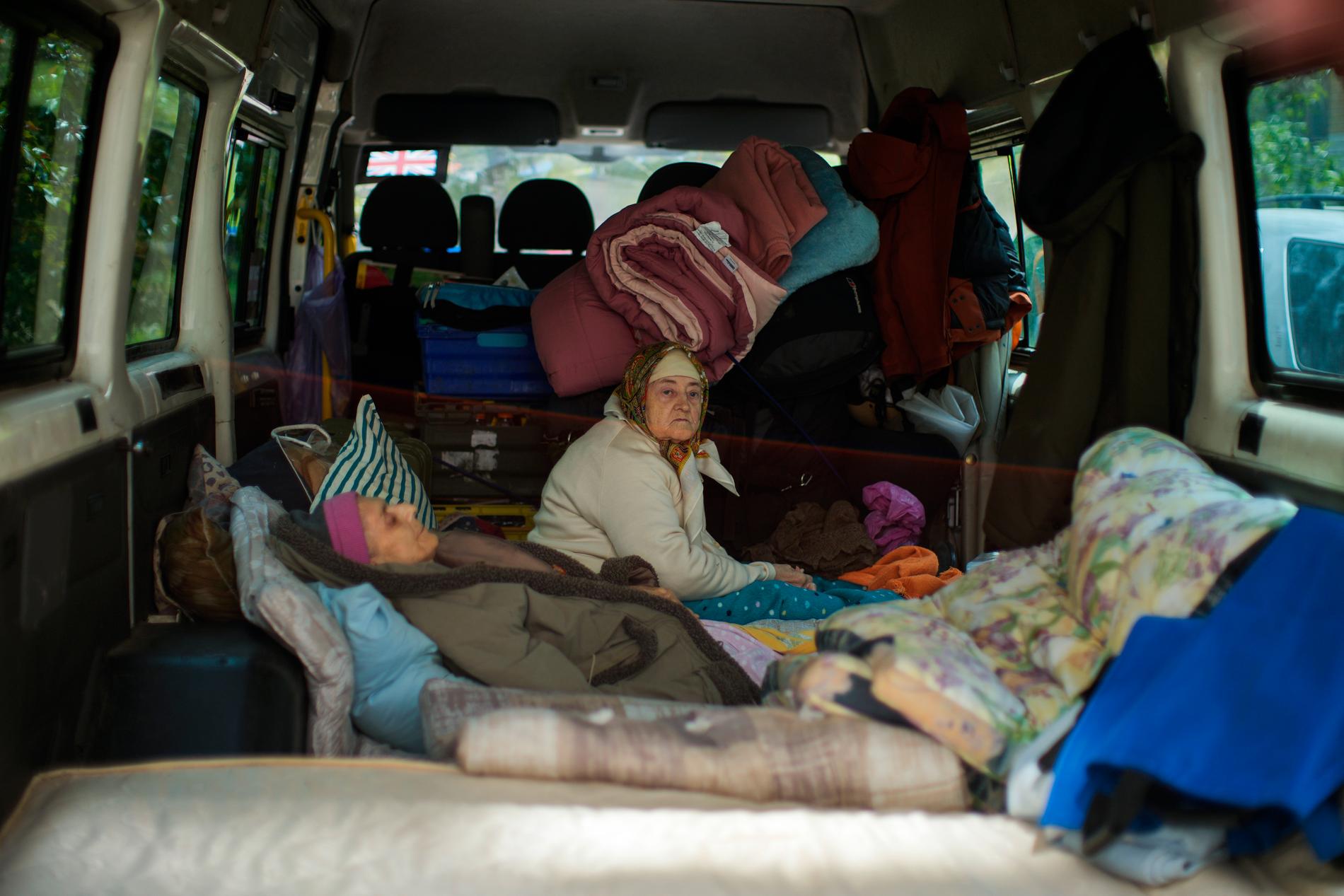 Possible turning point in August
Ukraine's intelligence chief, Major General Kyrylo Budanov, said earlier in May that he thinks the war will reach a turning point in august.
– Do you believe in a turning point in favor of Ukraine in August?
– It is an interesting statement to be taken with a pinch of salt, says Heier,
– It is clear that when we are in August, the war has lasted for six months. If Putin has not been able to mobilize and deploy large forces, then one can assume that the wear and tear is so great that the Ukrainians will have had time to build a 3-1 power relationship because they are able to mobilize and train their own forces and carry out counterattacks, he says.
According to Heier, it may well be that the Russians then use the time to fortify themselves as well as possible to maintain control of the Donbas.
– This will probably motivate the West as well, with arms deliveries. It has an effect not only on the Donbas, but also on Putin's power base in Russia. Many will probably see it as a lasting weakening in Russia, he says.
The war is not only about Ukraine, but also about what kind of Russia you want in Europe in the future, Heier emphasizes.
– Putin is at war for a new European security order. It has had the exact opposite effect, where neighboring countries have fled into the arms of the United States, at the same time as Russia has ended up in a Ukrainian quagmire that is difficult to get out of with the credit intact, he says.